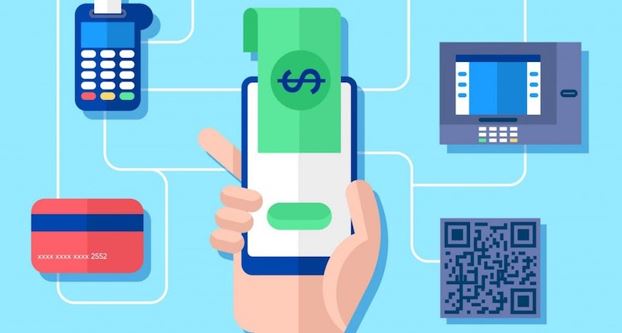 Online banking and digital payment methods have swept through the global market share, and in Canada alone, they make up over 80% of all banking transactions. The greater number of Canadians have reliable internet access, and the use of smartphones is widespread especially for shopping or gaming. Most virtual shops and online casinos today are mobile-friendly and accept digital payment methods. The world is evolving rapidly with innovation and technology, and when it comes to transferring funds, the demand for speed and security is on the rise.
Card Payments
Card payment is a standard medium around the world, and the same goes for Canada. MasterCard, Maestro, and American Express are the top financial card services that process transactions between banks and merchants.
Visa: This service is the largest credit card brand and is available in more than 170 countries.
MasterCard: With a strong presence in over 35 million acceptance locations worldwide, MasterCard is a dominant online payment method.
American Express: This provider works with card-issuing banks to provide a range of products, including credit cards, debit cards, and charge cards.
These brands are globally supported so customers can purchase goods locally and internationally. Debit and credit cards are still the most frequently used payment methods for internet purchases and online casino deposits.
Interac
Interac is Canada's leading service provider with 30 years of history in the country. The company has a range of products like Interac Online, Interac e-Transfer, Interac Flash, and Interac Debit. They are all aimed at making transactions easy, fast, and secure.
Interac Online, in particular, has been expanding steadily since its introduction in 2005. This service allows customers to purchase goods and other commodities over the internet directly from their bank accounts. Being a direct banking method, Interac Online uses bank-level security to safeguard customers from hacking and cyber fraud. It does not share any of the customer's information with the merchant, so it is extremely safe. Due to it's safety and simplicity online casino e transfer via Interac is one of Canada's preferred methods when it comes to gaming.
PayPal
This money transfer service was created in 1988 and is now the top e-wallet in the world. It allows Canadians to send and receive money via email, phone, text message, or Skype. Shoppers can buy goods and services online from their PayPal preloaded balance.
Apple Pay
Mobile payments are rapidly gaining momentum, and Apple Pay is the best payment app among Canadians. Apple Pay is available on all major Canadian banks and over 90% of Canadian bank account holders. It offers contactless services and is convenient because people rarely go anywhere without their mobile phones. It allows customers to store numerous cards all in one app, and it relies on tokenization. In addition, a face or fingerprint ID is often included as a security protocol.
Neosurf
This European service provider is fast gaining ground in the land of the maple leaf. It is a prepaid option and is handy and easy to use. Neosurf prepaid cards are safe because they do not disclose any personal information to the merchant. Purchase a prepaid card from £10 – £200 and use the pin code printed on it to make online payments on thousands of websites accepting Neosurf. They are sold online or at point-of-sales like convenience stores, retail stores, and gas stations.
InstaDebit
InstaDebit is one of the latest innovations in digital technology. With InstaDebit, transactions are faster and more convenient. Customers do not need to transfer funds to an InstaDebit account; instead, the service acts as a middleman between the bank and merchant. At the merchant's site, choose InstaDebit as the payment option, and a login window will pop up. Select an amount, and the money will be sent directly from your bank account in seconds. InstaDebit works both ways, for incoming and outgoing transactions.
iDebit
This service is similar to InstaDebit and enables customers to make payments directly from their online banking account. Transfers using iDebit do not disclose any sensitive banking data. The platform is characterized by speed and security. iDebit is accepted at top financial institutions like Bank of Montreal, Canadian Imperial Bank of Commerce, Scotiabank, RD Canada, and more.
Conclusion
From card payments to e-wallets and direct debit solutions, Canada has a range of payment solutions available to customers. The best methods are those that guarantee confidentiality, security, and of course, speed.
____________________________________________________________
Interesting related articles: