Whether you're a writer, graphic designer, photographer, or another creative professional, keeping your ideas flowing and business thriving takes a lot of work. Even if you're not one of the above-mentioned professionals but still need their expertise for your business, such as those offered by a graphic designer, you'll find they employ myriads of tools to help them get the job done when you take on their services.
Fortunately, if you're a creative pro, there are plenty of software and digital tools available to help you create, present, collaborate and grow as an artist and a worker. To help facilitate your creative process, we've rounded up some of the top software you should have in your toolkit.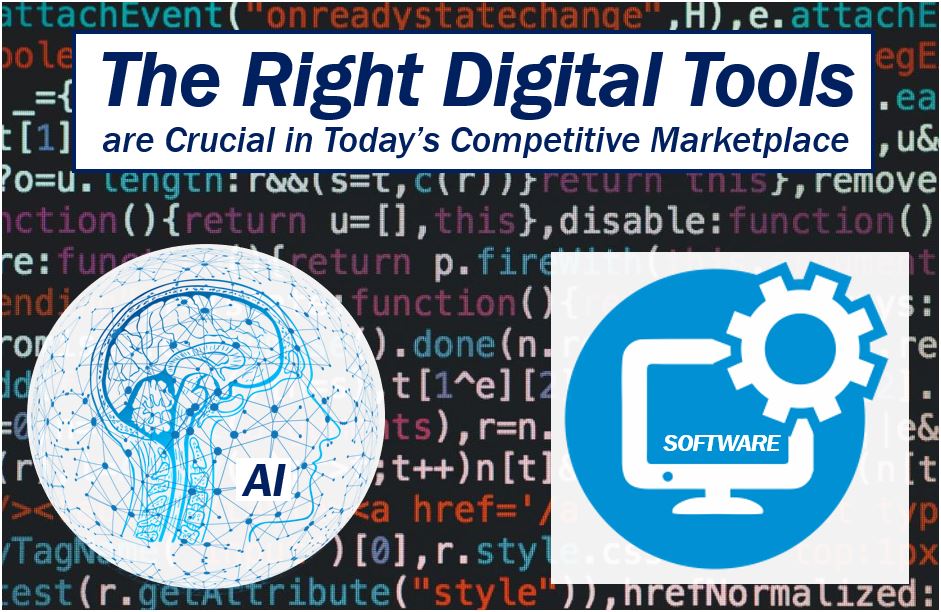 Creating and discovering
With more than 20 mobile and desktop apps and tools, this suite is a must-have for businesses and individuals alike. You'll have access to Photoshop, InDesign, Illustrator, Lightroom, Premiere Pro, Adobe Stock, and other services. Whether you're looking to edit your photos, design materials, add effects or find stock images, there are plenty of resources in this Creative Cloud.
Sketch is the "definitive platform" for graphic and visual design. Create smart layouts with reusable components, organize and share your designs, finetune your presentation, and more through the efficient and easy-to-use layout. If you're working with a team, take advantage of Sketch for Teams, which allows you to share prototypes, offer feedback, and collaborate with your colleagues.
Looking for inspiration? Browse work from fellow creatives across dozens of categories, including art, architecture, photography, calligraphy, UI design, business cards, packaging, furniture, concept art, and much more. You can save the designs you particularly love and even share your own work, too.
Perfecting
Grammar, spelling, and punctuation errors can derail a writer's work. But Grammarly will automatically comb your writing and flag any issues before you press submit. The free version offers basic corrections, while the Premium version also addresses fluency, readability, sentence variation, tone, and more. Teams of 3 to 149 members can use the Business version, which includes all the features of Premium for large groups.
Intended to help artists increase the sales of their collections, iArtView allows artists to personalize artwork according to the client and space for which they're creating it. The app automatically computer-superimposes designs, offers viewing enhancements such as lighting and framing and includes a tool for interactive collection viewing.
Project management
Showcase your work to clients and get instant feedback with Prevue. You can easily drag and drop images into a library and share them with clients, who don't even need an account to view them, add comments, and deliver feedback directly on the files. The images are presented in full-screen and are completely editable via multiple platforms and browsers.
Specifically intended for web design projects, this project management tool enables you to share prototypes and deliver feedback in a streamlined way. There's even a "Freehand" whiteboard that allows you to sketch, wireframe, and draw to discuss ideas in realtime. InVision boasts that some of the top businesses use the platform, including Amazon, Netflix, Airbnb, and IBM.
Streamline your team's creative process from concept to approval. Your team can comment on and mark-up proofs and drafts, make edits and review work in real-time, keep track of projects and deadlines through a single platform, and more. You'll also have access to data and reports to spot any inefficiencies and identify areas of improvement via this project-management tool specifically designed for creatives.
Learning and growing
Through LinkedIn Learning, you'll find plenty of courses for creative-minded professionals. The library features educational videos covering subjects like graphic design, 3D, audio and music, UX, and more at beginner, intermediate, and advanced levels. The platform also incorporates all of the courses previously included on Lynda.com and offers business- and technology-themed classes.
10. Skillshare
Browse hundreds of creativity and innovation courses to learn new skills, boosting your career and yourself. Categories include animation, creative writing, music, web development, fine art, film and video, and more. You'll find courses covering topics such as going freelance, making creativity your career, finding and pursuing your passion, and overcoming artist's block.
If you've made your art your work, these platforms are a must for your creative toolbox. After all, producing, perfecting, collaborating, and presenting are the key ingredients to making your work successful — and thanks to the magic of technology, these tasks are easier than ever before.
---
Interesting related article: "What is Information Technology?"