In today's digitized landscape, consumers expect you to deliver services and products quickly and efficiently. Big players like Google and Amazon have set the bar high in terms of operations, so in order to stay competitive, businesses across all industries will need to reinvent their processes and embrace the digital wave.
Even though reinventing business processes might seem daunting, it's possible to break down digitization into 6 steps.
1. Use a Data Warehouse
Creating reports is a laborious task that requires data collecting and standardizing, as well as processing information in spreadsheets. However, once the report is ready, the data loses its relevance with each passing day.
For that reason, you should consider using real-time BI systems. Real-time BI management will enable you to have the relevant KPIs at hand, ensure that all projects show measurable results, and allow you to make informed decisions.
For that reason, you should consider using real-time BI systems. Real-time BI management will enable you to have the relevant KPIs at hand, ensure that all projects show measurable results, and allow you to make informed decisions.
Some web services will allow you to relieve any server pressure you have if you host in-house. Getting the best out of Amazon Web Services, or another service can help you along your way in managing your data storage for the best decisions you can make.
However, in order to make good decisions, you'll need to take into consideration all the relevant data. And the best source for that data is a well-designed and structured ETL process.
The concept of data warehouses is quite simple – data is extracted periodically from source systems and moved to a dedicated server that contains a data warehouse.  When the data is moved, it's formatted, cleaned, reorganized, validated, summarized, and supplemented with data from other sources. The resulting data warehouse will become the main source of info for analysis and report generation.
2. Consider Using a CRM
CRM (Customer Relationship Management) systems manage the interactions between businesses and their clients (potential or existing). They help you house client info, thus preventing chaos in the workplace.
CRM can help automate a number of communications processes, which will prove to be especially beneficial for your customer support team. It can also help your marketing team measure and execute campaigns, whereas your sales team can use CRM to manage their pipeline. Finally, the operations departments can use a CRM system to get info about inventory requirements and future production demands.
There's a number of CRMs out there, from easy-to-use tools like Pipedrive and Hubspot to more sophisticated suites like the ones offered by Salesforce and Oracle. However, you need to keep in mind that once you choose a CRM, it's difficult to switch to a different one in the future, so pick carefully.
3. Use SharePoint Migration Services
As we already mentioned, moving from one technology platform to another is a complicated process that can have a negative impact on your business. 
SharePoint migration is the process of taking all the content you have in your existing SharePoint or file share and moving it to another (existing or new) environment. Most often, it is a migration to a newer version, so that you can benefit from the latest features, or because your business has evolved and you need to use new productivity or collaboration tools.
If you aren't well-prepared to make this change, you might experience major disruptions. To save yourself the trouble, use professional SharePoint migration services. You'll get thorough planning and training from expert technicians with an aim to ensure a smooth transition for your end-users.
4. Use Google Analytics
You've probably heard of Google Analytics – it's one of the most popular digital analytics software. It's Google's free web analytics service that allows you to analyze details about the visitors on your site.
Today, almost all businesses have a website, so it has become very important to learn the structure of that site and determine if it's accomplishing its purpose. To achieve this, you need to know all the details about your visitors: what they do when they come to your website, which posts and pages they look at, how long they stick around, how they found your website, etc. Knowing all this will help you understand and study your visitors' behavior, predict certain patterns, etc.
Google Analytics provides valuable data insights that enable you to shape your business growth strategy.
5. Invest in a KMS
Invest in a KMS (Knowledge Management System) a team collaboration tool that can help you centralize your collective knowledge, share experiences across departments and teams, inform about product developments/iterations, make it easier to onboard new team members, and help solve future problems.
6. Get Feedback from Customers
By now, you're probably aware that your revenue depends on catering to your customers' needs. Having structured customer feedback will help you improve the products, services, and procedures, thus enabling you to tackle your customers' pain points more efficiently.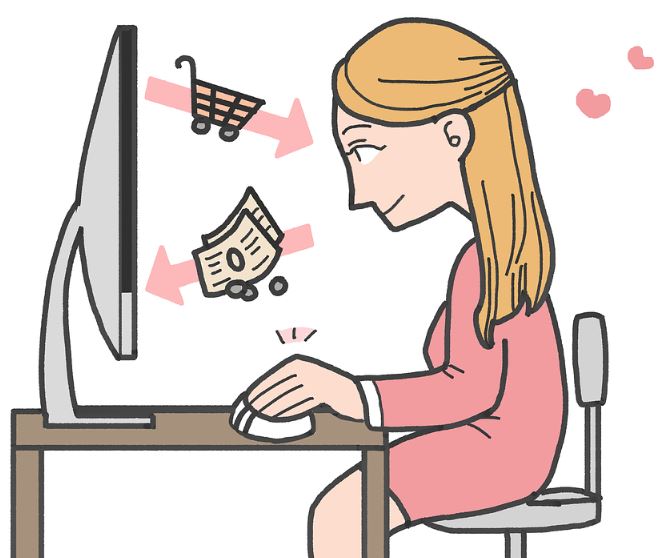 Consider using a Net Promoter Score software for this purpose. One of the key benefits of the NPS is that it measures customer loyalty and therefore the probability of getting new and repeat customers. It's very useful for forecasting cash flow, business growth, assessing the overall customer satisfaction and the health of your brand. However, bear in mind that there are certain challenges regarding implementation – the NPS system requires management commitment, as well as a few technical resources.
Final Thoughts
Digitizing your business doesn't have to be a laborious and intimidating task. With a little investment and by making a few changes, you could transform your operations and processes relatively quickly and easily. By making this crucial shift in the way you approach your business, you'll enable your company to continue evolving with the ever-changing needs of today's consumers.
---
Interesting Related Article: "4 Financial Benefits of Cloud Migration"