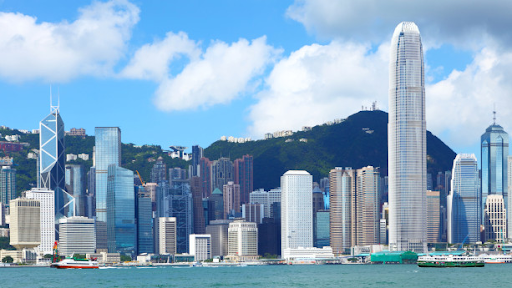 Skyscrapers, lively street markets, and delectable food have contributed to Hong Kong's reputation as a thriving metropolis. It might be difficult for first-time tourists to find their way around a city of over seven million inhabitants.Furnished rentals in Hong Kong are one alternative that might make your trip seem more like a local experience.
These rentals combine a hotel's best features with those of a private residence. They include everything a traveler can need to feel at home, including a kitchen, laundry facilities, and internet access. In this article, we'll discuss how living in a furnished apartment can help you get about Hong Kong as a local.
Best Furnished Apartments for an Immersive Experience 
Furnished apartments are ideal for visitors who want to live like a local in Hong Kong. If you want an authentic Hong Kong experience, consider staying in one of these fully furnished flats.
Little Tai Hang: Tai Hang
Little Tai Hang is a hip area in Tai Hang where you can find large flats with all the conveniences of today. Each apartment has a separate balcony or patio and a fully furnished kitchen, living room, and bedroom. 
The building also has a fitness facility and a rooftop garden. Tai Hang has a thriving local restaurant and café scene, and visitors can easily explore the neighborhood on foot.
Lanson Place Waterfront Suites: Shau Kei Wan
The Lanson Place Waterfront Suites, in the peaceful district of Shau Kei Wan, have breathtaking views of Victoria Harbour and the neighboring mountains. Each apartment has a fully functional kitchen, living room, and bedroom, ranging in size from studios to three-bedroom layouts. 
The complex has a swimming pool, a gymnasium, and a rooftop garden. Green places like Hong Kong Parkview and Quarry Bay Park are major draws to Shau Kei Wan.
The Gold Coast Residences are large apartments with water views, and they can be found right on the shore in Tuen Mun. The apartments range from studios to four-bedroom penthouses with fully functional kitchens, living rooms, and bedrooms. 
Building amenities include a swimming pool, exercise center, and use of the Gold Coast Hotel's restaurants and spa. Tuen Mun's Gold Coast Beach and Tuen Mun Park are among the city's most popular attractions.
Sino Suites: Multiple Locations Across Hong Kong
Apartments from Sino Suites can be found in several Hong Kong neighborhoods, including Central, Causeway Bay, and Tsim Sha Tsui. 
Apartment residents use the building's fitness center, swimming pool, fully furnished kitchen, living room, and bedroom. Guests have the option of staying in a variety of areas, each with its vibe and activities.
Mori Mori is a Japanese-inspired complex offering fully furnished apartments in the heart of Causeway Bay. Each apartment has a completely functional kitchen, a comfortable living space, and a comfortable bedroom. 
The building has a Japanese bakery and restaurant called Mori Mori, a fitness facility, and a rooftop garden. Victoria Park and the Times Square retail center are just two of the many attractions in this lively neighborhood.
Average Cost of Rental Apartments in Hong Kong
A one-bedroom flat in Hong Kong rented for an average of HKD 18,500 monthly. Monthly rental costs might vary from HKD 6,000 to HKD 80,000 or more.
Central and Western Districts, including Mid-Levels, The Peak, and Repulse Bay, are often the costliest places to rent an apartment in Hong Kong. Expats and the wealthy flock to these locations for the spectacular scenery. 
Kowloon, Causeway Bay, and Tsuen Wan are nicer areas. However, they are more expensive than Kowloon. Rents often change in response to market circumstances, so checking around with a real estate professional before committing to a lease is wise.
Final Thoughts 
Foreigners and natives visit Hong Kong to experience the city's thriving culture, first-rate public services, and robust economy. Even while rents might run expensive, there are some good deals in different parts of town. If you want to experience Hong Kong like a native, renting a furnished apartment is a great option.
The high expense of life necessitates careful planning and study to survive. Finding cheaper areas to live in, preparing meals at home rather than eating out, and using public transit instead of taxis are all ways to save costs.
---
You may be interested in: 6 Reasons Why Mortgage Insurance is a Smart Investment