The Canton Fair is one of the world's largest and most popular exhibitions. Held in Pazhou, China, the event attracts thousands of visitors and brands worldwide. It offers a platform for brands to showcase their latest products and discuss industry trends. Canton Fair 2023 is ongoing at the moment. Its first phase has been completed, and the second one is ongoing. The premier bag and backpack collection brand Kingsons will take place in the third phase from May 1st to May 5th at locations 10.1K29-30,10.1L13-14,10.1K31-32,10.1L11-12. Kingsons has been preparing for this event and plans to showcase its latest offerings. Read on to learn more.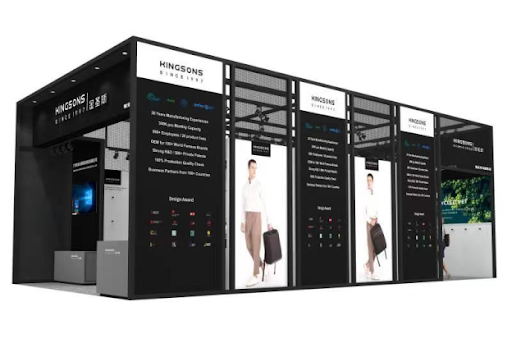 Purpose of Kingsons' Participation in the 2023 Canton Fair
The seasoned backpack collection brand Kingsons will attend the 2023 Canton Fair from May 1st to May 5th. The purpose of Kingsons' participation in the exhibition is to showcase its wide variety of latest products in addition to connecting with its customers. Furthermore, the brand's representatives will also be present at the booth to guide visitors regarding the latest trends in the industry and answer any questions they might have.
Through this participation, the company intends to reinforce its brand image as an innovative and reliable supplier of bags and backpacks that cater to diverse customer needs. The 2023 Canton Fair is an ideal platform to reach these goals.
Products Kingsons Will Showcase at the 2023 Canton Fair
Kingsons will be showcasing several different products at the 2023 Canton Fair. This includes a diverse backpack collection and products like wholesale bags, wholesale backpacks, RPET bags, and best-selling bags and backpacks.
Wholesale Backpacks
Kingsons' wholesale backpack collection is extremely popular because of its characteristics, like stylish designs, enhanced functionality, and durability. The collection includes many top products like anti-theft backpacks, daily backpacks, and more. These are suitable for travel, everyday storage, laptop storage, and more.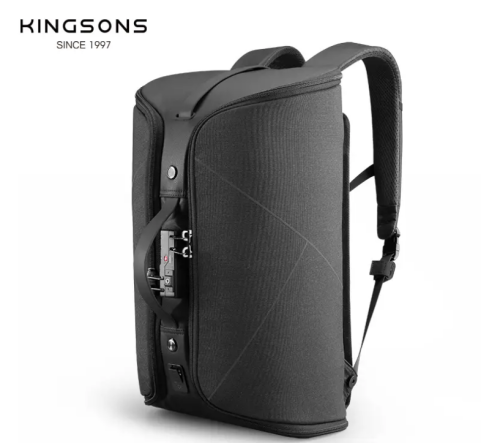 Wholesale Bags
Kingsons will also be showcasing its latest wholesale bags collection at the event. The collection includes wholesale travel bags, fashion bags, business bags, casual bags, and laptop bags. These multipurpose bags come in different designs, colors, and sizes and have many features. Most of them feature polyester body fabric for durability.
Best-Selling Bags & Backpacks
If you want to see the best backpack collection from Kingsons, then you will be glad to know that the brand has plans to showcase those as well. The best-selling bags and backpacks that the company will showcase will include products incredibly popular among customers and satisfy the demands of different lifestyles. These are made with premium-grade materials and offer many unique and useful features.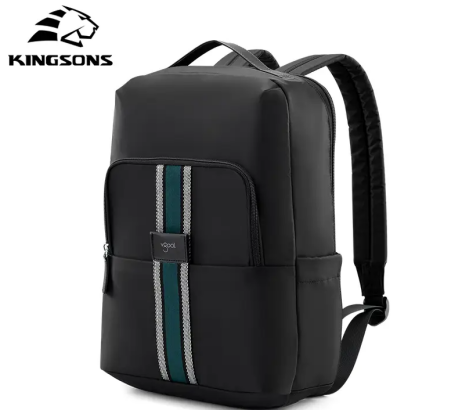 RPET Bags
These environmentally-friendly reusable bags have become quite popular recently, which can help reduce carbon footprint. Kingsons will be showcasing some of its handpicked products from this category at the event.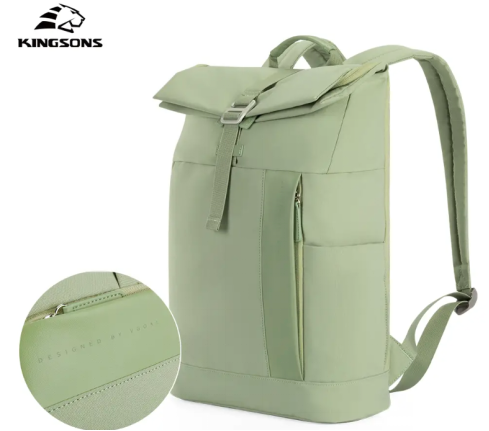 About Kingsons: the Leading Backpack wholesaler
As the third phase of the 2023 Canton Fair approaches, Kingsons is gearing up to showcase its commitment to delivering top-notch backpack collections for customers of all ages. Kingsons has become a trusted name in the bag and backpack industry with a focus on quality, innovation, and customer satisfaction.
Since 1997, Kingsons has manufactured premium-quality products that are stylish, practical, and durable. The company's large backpack collection contains certified products at the forefront of the best-selling bag and backpack designs, catering to various needs. From outdoor enthusiasts to working professionals, Kingsons' backpacks meet the needs of every customer.
If you're interested in discovering the most recent trends and products in this industry, Kingsons invites you to visit its booth during the third phase of the 2023 Canton Fair from May 1st to May 5th. You can meet the company's representatives and learn more about Kingsons' commitment to providing high-quality backpack solutions for customers. To find out more about Kingsons, visit its official website today.