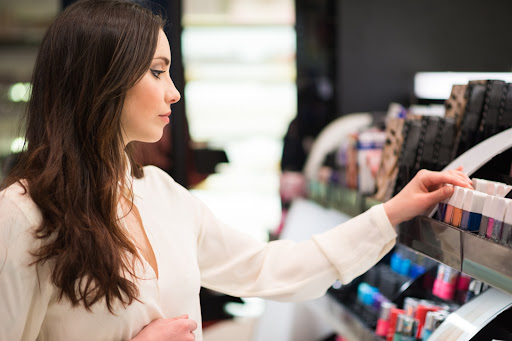 Having a trustworthy hair and beauty store nearby is essential for maintaining one's appearance and self-care routine. These stores offer a broad selection of top-quality hair care products, makeup essentials, and skincare routines to choose from. Finding the best hair and beauty stores near you can be a game-changer, as they can cater to your unique needs and provide expert advice on which products and services will work best for you. So, if you're looking to enhance your appearance and boost your confidence, I highly recommend exploring the hair and beauty stores in your area.
Importance of a Nearby Beauty Store
Having a well-stocked beauty store in close proximity can make a significant difference in your daily life. Here are a few reasons why having access to a nearby store is essential:
Convenience
Having a nearby hair and beauty store can be such a time-saver and it's always great to have easy access to the products you need. Plus, supporting local businesses is always a good thing. 
Personalized Advice
Beauty stores are often staffed with experts who can provide tailored advice based on your unique hair and skin characteristics. This personalized guidance can be incredibly valuable in helping you make informed choices when selecting beauty products. By taking advantage of the expertise available at these stores, you can ensure that you're choosing products that are specifically designed to meet your individual needs and preferences.
Finding the Beauty Stores Near You
To find the best hair and beauty store in your vicinity, consider the following tips:
Research Online
You can start by searching on Google "beauty stores near me" or use Yelp to find a comprehensive overview of stores near you with reviews. Once you have found a store make sure to read customer reviews and ratings to get an idea of each store's reputation and quality of service. This will help you narrow down your options and find the best store for your needs.
Ask for Recommendations
It's a good idea to ask people you know who regularly visit hair and beauty stores in the area for recommendations. They may have valuable insights into the stores' offerings and customer service that could help you make an informed decision.
Check Social Media
It's highly recommended to take a look at the social media pages of local hair and beauty stores to get a better understanding of their product range and any special promotions they may have going on. Doing a bit of research beforehand can help you find exactly what you're looking for and ensure that you get the best deals possible.
Visit the Stores
It's always a good idea to visit the stores you're interested in before making a purchase. Take a look around and see if the store is clean and well-organized. Pay attention to the overall vibe of the store and how it makes you feel. It's also a good idea to speak with the store's staff and ask any questions you may have. This can help you gauge their level of knowledge and willingness to assist you.
Products and Services Offered by Beauty Stores
Hair and beauty stores are well-known for their diverse range of products and services. Let's take a closer look at what you can typically find in these stores:
Skincare Essentials
Taking care of your skin is an essential part of self-care. And with so many skincare products available in beauty stores, you have a lot of options to choose from. Cleansers, moisturizers, serums, and sunscreen are all great products to help you achieve healthy and radiant skin. Just be sure to choose products that are right for your specific skin type and follow a consistent skincare routine to see the best results.
Beauty Product Selection
Beauty stores are the perfect place to explore different makeup products and find the ones that work best for you. With so many options available, you can experiment with different shades and formulas to create endless makeup looks. Whether you're going for a natural everyday look or a dramatic evening look, there's a makeup product out there for you. So, don't be afraid to try new things and have fun with your makeup!
Beauty Accessories
It's great to know that stores offer a variety of beauty accessories that can help improve our beauty routine. Hairbrushes, combs, makeup sponges, and mirrors are just some of the many options available. It's important to find the right accessories that work well for our individual needs and preferences. With so many options available, it's easy to find the perfect beauty accessory that will help us look and feel our best.
 Conclusion
It's important to have a go-to hair and beauty store that you can rely on for your self-care needs. Not only do these stores offer a convenient shopping experience, but they also provide personalized advice and a wide range of products and services to choose from. By taking the time to research and explore different stores in your area, you can find the one that best suits your needs and preferences. Having a nearby store at your disposal can make all the difference in your self-care journey, making it easier for you to look and feel your best.