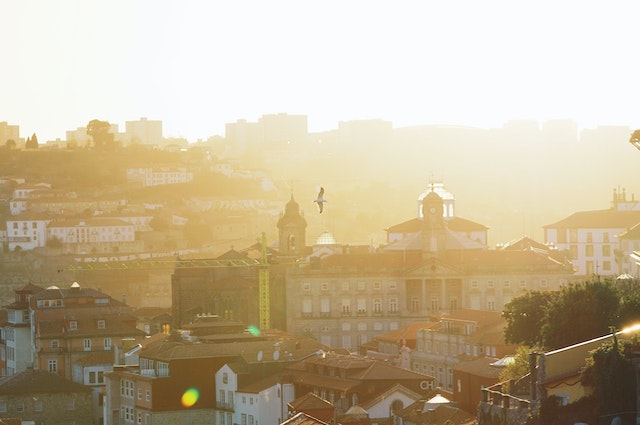 Porto, a captivating city in Europe, boasts a rich cultural heritage, exquisite cuisine, and remarkable architecture that mesmerize visitors from every corner of the world. It's no surprise that people are eager to own a piece of this paradise by investing in Porto's real estate market.
Whether you are seeking a quaint house in the historical district, a modern apartment in a new residential area, or a luxurious villa with a magnificent sea view, Porto has something to offer for everyone.
In this guide, we will delve into the world of Porto's real estate market and provide you with essential tips for purchasing a property in this magnificent city.
Exploring Porto's Diverse Property Market
Porto offers a vast array of properties for sale, catering to all budgets and preferences. From cozy apartments to grand villas, you can find a property that matches your requirements and fits your pocket.
With a thriving property market, Porto is continuously expanding, with new developments popping up across the city. These projects vary in scale and design, ranging from small apartment buildings to sprawling complexes with hundreds of units.
If you're searching for a modern property in Porto, you'll be spoilt for choice. These properties come packed with modern amenities, such as parking, elevators, and air conditioning. They are often situated in upcoming neighborhoods on the city's outskirts, where you can enjoy more space for your money.
Porto's property market offers excellent value for money, with some areas valuing properties at €2,000 per square meter, while others may fetch a premium of up to €3,500 per square meter. In general, Porto's properties are more affordable than those in Lisbon.
Advantages of Investing in Porto Real Estate
Investing in Porto real estate comes with a host of benefits that make it an appealing option for buyers. Here are some of the main advantages:
Scenic Beauty: Porto is renowned for its breathtaking landscapes, historic architecture, and picturesque neighborhoods, making it one of Europe's most beautiful cities.

Convenient Location: Situated in Northern Portugal, Porto enjoys excellent connectivity with the rest of Europe, thanks to its proximity to major airports and highways.

Affordability: Compared to other European cities, Porto's property prices are still reasonable, offering buyers good value for their investment.

Strong Demand: Porto's real estate market is thriving, with high demand from both local and international buyers, making it a sound investment opportunity for long-term growth.

Quality of Life: Porto offers an exceptional quality of life, with a pleasant climate, mouth-watering cuisine, and a laid-back lifestyle that appeals to both tourists and residents.

Rental Potential: With a high demand for short-term rentals, investing in Porto real estate can generate a substantial rental income. Many investors choose to list their properties on platforms such as Airbnb to earn passive income when they're not using it themselves.
Bottom Line
Porto's real estate market offers a plethora of benefits for buyers looking to invest in property. With its stunning architecture, beautiful scenery, affordable prices, and strong demand, Porto is an excellent choice for those seeking a long-term investment opportunity. Furthermore, Porto's high quality of life, convenient location, and rental potential make it an attractive option for those looking for a vacation home or a place to retire. With so much to offer, it's no wonder why Porto's real estate market is becoming increasingly popular among both local and international buyers.
---
Interesting Related Article: "5 Myths About Working in Real Estate"