An addiction to drugs can have an adverse impact on your body and mental health. As such, it is important to get the necessary attention and medical help as soon as possible to curb these abusive habits.
So, how does one approach the idea of rehabilitation when somebody has a serious addiction problem? It is essential that the person who is addicted admits that substance abuse is a major problem that is destroying their quality of life, and that proper measures need to be taken if they are serious about rebuilding relationships after addiction. In other words, they need to acknowledge that they have an addiction problem and that they would like to do something about it.
After this first step is completed, the person will then be able to look at the potential sources of medical help, such as, for example, rehabilitation for xanax addiction.
Desert Hope says the following about Xanax abuse and dependence:
"Xanax abuse can lead to addiction very quickly. This is due to the development of tolerance, or the body becoming used to the drug so the effects seem to diminish. This often leads the person to start using more of the drug to keep up the level of effect."
Treatment is long-term
Medical treatment is not a one-off event. The patient needs to understand that the road to rehabilitation and recovery may extend for a lifetime, and they will need to set long-term goals in order for treatment to be effective. In general, measures taken for each patient will be tailored to meet their individual's physical and emotional requirements.
These requirements will be based on circumstances such as what kind of addiction the person faces, how long they been abusing drugs, how critical the addiction is, and how badly it has affected their lives.
There may be a likelihood that this substance abuse has translated into other issues such as lung problems from smoking, liver failure from an overconsumption of alcohol, and malnutrition. Typically, patients receive more than one type of treatment, such as a combination of medications and emotional therapy.
If you're curious to find out more about the different types of treatment for drug addiction, read on :
Cleansing
First and foremost, in order to be properly treated, it is important to cleanse the body of the addictive substance. Medicinal treatment is commonly used to limit withdrawal symptoms.
Emotional Therapy
Secondly, emotional therapy may come into play. This form of counseling may take place in an individual or group setting, depending on the patient's diagnosis. The frequency of these sessions is usually much higher at the start and reduces based on the progress of the patient.
Emotional therapy can come in various forms – for instance, identifying and highlighting the root causes of an individual's substance abuse and then altering their mindsets to dissociate themselves from the substance is one way.
Another way might be to include their family in the picture; to maximize their relationships to provide moral support for the patient, especially if they are at a young age. Some others include giving constant positivity and encouragement to boost an individual's desire for recovery, be it through words or more physical incentives.
All in all, emotional therapy can help to target the root emotional cause behind the addiction, which allows health professionals to prescribe the best treatment possible for the patient.
Rehab Programs
Long-term rehabilitation programs can help patients move forward and focus on building on various aspects of their lives. For instance, treatments can help improve patients' interactions with people in both social and corporate settings.
These programs usually take place in facilities designed to provide appropriate and necessary rehab; some examples include short-term residential treatment, therapeutic communities, and recovery housing.
Short-term treatment focuses on rigorous emotional therapy and prepping the patient for a long-term strategy. Therapeutic communities involve patients staying in a facility for about a year or so with people present to monitor their progress.
These people, mainly the community and the staff, will play an integral role in helping people change their perceptions about substance abuse and ensure that the pursuit of recovery is consistent. Recovery housing comprises a temporary residence where patients can "lead new lives" without drugs.
Community
Being with other people who are also trying to fight addiction is another option that can be effective. Patients can talk with people who fully understand what they are going through. Being in such a community may encourage them to speed up the recovery process and recognize that they are not alone. There is a lot of truth in the saying: "A problem shared is a problem spared."
Information about these groups is readily available online with organizations such as Alcoholics Anonymous (AA) and Narcotics Anonymous (NA).
Medication
Treatment for withdrawal from substance abuse commonly involves medicine which needs to be taken regularly. Even though it is not a form of treatment that is used on its own, it may be essential in preventing relapses. Medication can also reduce the intensity of cravings.
Which medication a physician will prescribe depends on the type of addiction. Here are some examples:
Antabuse
This drug hinders the breakdown of alcohol in a person's body and is a deterrent to patients who want to quit once and for all.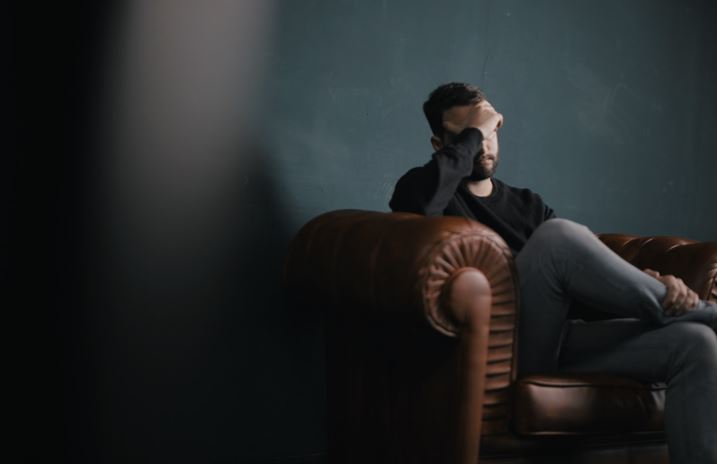 Campral
After abusing drugs for a long time, it is likely that the patient will experience some form of withdrawal symptoms, which may vary from person-to-person. This drug aids in reducing the severity of such symptoms as anxiety, dysphoria, and insomnia. Dysphoria is a state of unease or dissatisfaction with life.
Campral can be especially useful for patients who have been addicted for a long time, or whose condition is a bit more critical.
Naltrexone
This drug extinguishes the euphoric effects that a patient feels after consuming alcohol. Many people consume alcohol in order to experience such effects, Naltrexone can reduce their desire to drink considerably, hence aiding their road to recovery.
There are also many other drugs that can work together with the ones we have listed. There are also many other symptoms patients can experience, including suicidal thoughts, aggression, seizures, and tremors.
In conclusion, the road to recovery is never an easy one and is largely dependent on both the individual's willingness to seek treatment, as well as the effectiveness of the treatment strategies. The strategies used depend on the patient's medical and psychological needs. Specialized health professionals decide what the best treatments are after examining and talking to the patient and possibly discussing options with family members.
Etymology of addiction
Etymologhy is the study of the origin of words and how their meanings have evolved over time.
The word addiction entered the English language approximately in the year 1600. At the time, it meant "tendency, inclination, penchant."
It was not until 1906 that it began to have its modern meaning.
If you need help check out the following resources:
_________________________________
Interesting related article: "Social media addiction is comparable to drug addiction."