You have probably heard of credit scores, but do you know what yours is and how it could be impacting your financial future? With inflation continuing to rise in 2023, understanding and staying in control of your finances is more important than ever.
Keep reading to find out everything you need to know about credit scores in Australia.
What Is A Credit Score?
Your credit score is a number between 0 and 1000 that is used by lenders to help them decide whether to approve your application for credit or loans and what interest rate to offer you – a lower credit score could result in higher interest rates as you are deemed 'risky'. Your credit score is unique to you, even if you have joint loans and bank accounts with a partner.
Your credit score will be categorised in a band to be easily interpreted. The scores and terminology for each band can vary depending on the agency that produces your report.
These credit score bands are based on scores from Illion and will help you understand what your result means:
Excellent – 800 – 1000

Very good – 700 – 799

Average – 500 – 699

Fair – 300 – 499

Low – 0 – 29
Do I Have A Credit Score?
If you have ever been issued a loan or line of credit in Australia, then you have a credit score. This is not limited to bank loans and credit cards, it includes all forms of finance, such as afterpay, store cards, payday loans, and interest-free payment plans on appliances or homewares.
How Is A Credit Score Calculated?
Your credit score is calculated using information from a credit report, which is a summary of your credit and repayment history.
A credit report includes the following information about you.
Personal information

– your name, gender, DOB, driver's licence number, employer, and current/previous addresses.
Last 2 years of credit products

– the type of products you have held e.g. credit card, home loan, store card, mortgage etc, the credit provider, credit limit, opening and closing dates, and the joint applicant's name if applicable.
Repayment history

– the repayment amount, due dates, and if payments were missed or paid more than 14 days after the due date for each of the credit products you have held in the last 2 years.
Financial hardship information

– temporary or permanent agreements with your lender or provider, such as deferred payments or variations to loans will show on your credit report for 12 months. This is viewed favourably by lenders (compared to defaults) as it shows you are responsible with your finances. 
Defaults on utility bills, credit cards, and loans

– unpaid debts and missed repayments (without a financial hardship agreement in place) will show on your report for 5 years. Defaults will show on your credit report if the amount owed is more than $150, you can't be contacted, your repayment is more than 60 days late and your provider has issued reminder notices. 
Credit applications

– how many applications you have made, the total amount you have borrowed, and if you have acted as a guarantor on any loans.
Bankruptcy and debt agreements

– your history of bankruptcies, debt agreements, court judgments, or personal insolvency agreements.
Credit request reports

– each time a provider has requested your credit report.
How Do I Find Out My Credit Score?
You need to contact a reputable agency or third-party provider to find out your credit score. You'll need to provide proof of identity using official government documents such as your driver's licence, passport, or Medicare card.
Note: Credit reports are FREE. Avoid agencies that ask you to pay for the service.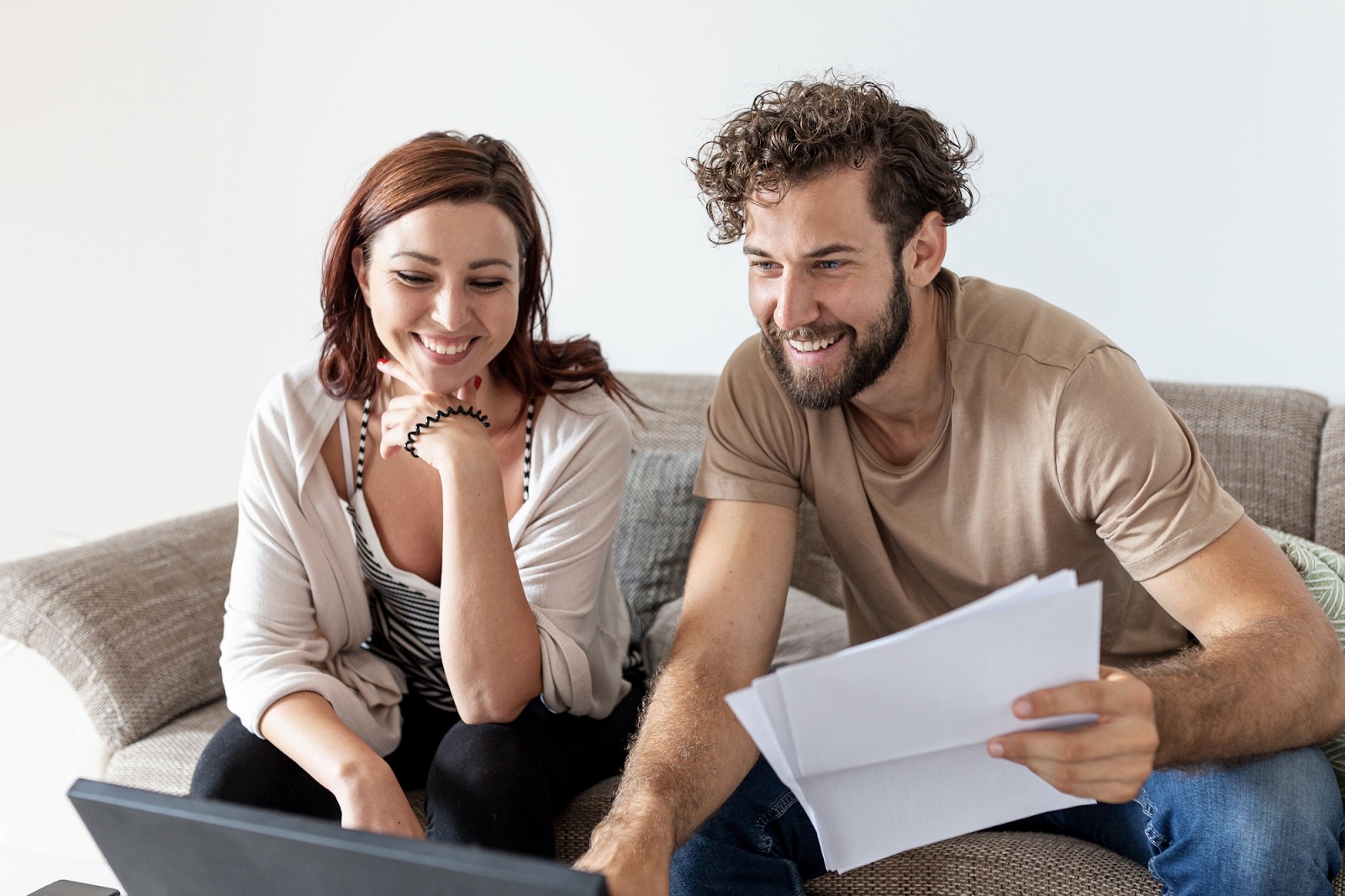 Is My Credit Score Important?
A high credit score means that you are more likely to be approved for loans, including mortgages, car loans, and business loans, so it can have a big impact on your future. It's important to know that individual lenders have their own criteria to assess applications by, so your credit score alone is not the be-all and end-all of loan approval.
How Do I Improve My Credit Score?
Your credit score is a reflection of your current and recent financial history, so you can improve your score by making improvements to your situation.
Some of the steps you can take include:
Reduce your credit card limit.

Reduce how many credit applications you make.

Pay your rent or mortgage on time.

Pay your electricity and gas bills on time –

compare energy providers

to find a cheaper deal and stay on top of your payments.

Pay your internet bills on time – if you are struggling with your monthly bills,

compare internet providers

to find a cheaper deal.

Pay your credit card on time each month – either paying the minimum amount or paying in full will improve your credit score.
Note: Avoid companies that try to charge you to remove negative information from your credit report. The only changes that can be made are to correct wrong information – parts of your credit history cannot be removed.
How Can I Get Finance With A Low Credit Score?  
While the best approach to finance is to improve your credit score, this can take time, which sometimes you simply do not have. Home repairs, replacing broken appliances, cars, and even business start-up costs can all be time-critical and leave you needing finance fast.
Some options for bad credit finance include:
Secured loans 

Guaranteed loans

Bad credit loans (these can have high-interest rates and are a risky option – make sure to read the fine print and proceed with caution)

Dealer finance
Your Credit Score In Australia 2023
Now that you know what your credit score is and the impact it can have on your finances, it's a good idea to check it from time to time, particularly if you might need finance in the coming years. It can take time to improve your credit score, so staying informed can make a big difference.

---
Interesting Related Article: "5 Benefits of Having a Good Credit Score"