Are you thinking of buying a cavitation machine that helps you shaping your figure and reducing the accumulation of fat in certain parts of your body? You already have an acupressure mat, an anti-cellulite massager, a facial sauna, etc. What are you waiting for to get your own cavitation machine for home or work?
You will have already seen that there are numerous centers that offer cavitation sessions as an anti-cellulite treatment. Cavitation is a simple, efficient, and safe technique to perform.
For those who don't understand what cavitation is but know about the process. Cavitation is a non-invasive technique used to shape the body. It reduces volume by selectively eliminating located fat. It allows you to choose the areas of your body (buttocks, abdomen, arms, flanks, hips, legs, etc.) that you want to tone.
In this article, you will find about the best ultrasonic cavitation machine that you can buy easily for your personal use.
Types of Ultrasonic Cavitation Machines
We may see advertisements for both, machines and beauty salon sessions, referring to them as "ultrasonic cavitation machines," an expression that at first glance may give the impression of a superpowerful device perhaps from another planet.
The ultrasonic cavitation machines are for cosmetic use. They achieve the aforementioned objective of breaking down fat cells using ultrasound waves, a proven and effective method, totally safe as long as it is used in the correct way.
However, not all cavitation machines are the same. Now you can find machines that you can have at home or the ones used professionally at spas or beauty centers. There are even some cavitation machines that combine ultrasound with radiofrequency waves for other purposes, which leads us to differentiate two groups.
Ultrasonic cavitation machines.
All Cavitators use ultrasound, but you should not fall into the error of thinking that a higher frequency is equivalent to a greater "destruction" of adipocytes. In order to carry out the work for which they are designed, all ultrasonic cavitation machines emit frequencies between 30 and 50 kHz.
Ultrasonic and radiofrequency cavitation machines.
Intended for use in clinics or at home, by people looking for devices with a greater range. The ultrasound has the same purpose as the ultrasonic cavitation machine, with the added benefit of radiofrequency. Radiofrequency waves are used to eliminate folds and repair skin wrinkles.
It's important that before you decided to purchase one, you look further into them. To know more about cavitation machines, you can always search more online or look at Library Genesis to download books.
Radiofrequency and Cavitation Machine feautres
The device should have CE and RoHS Standards. It is recommended you consider only  DermaPro devices.
Cavitation is an aesthetic technique that seeks to eliminate fat, cellulite, and reduce measurements through a series of ultrasounds.
The radiofrequency treatment is a non-invasive technique that serves to flatten the folds and wrinkles helping to tone.
It should come with a Bipolar RF head and tripolar RF head for the face. A Multipolar head for the body and a Bipolar vacuum head for cellulite.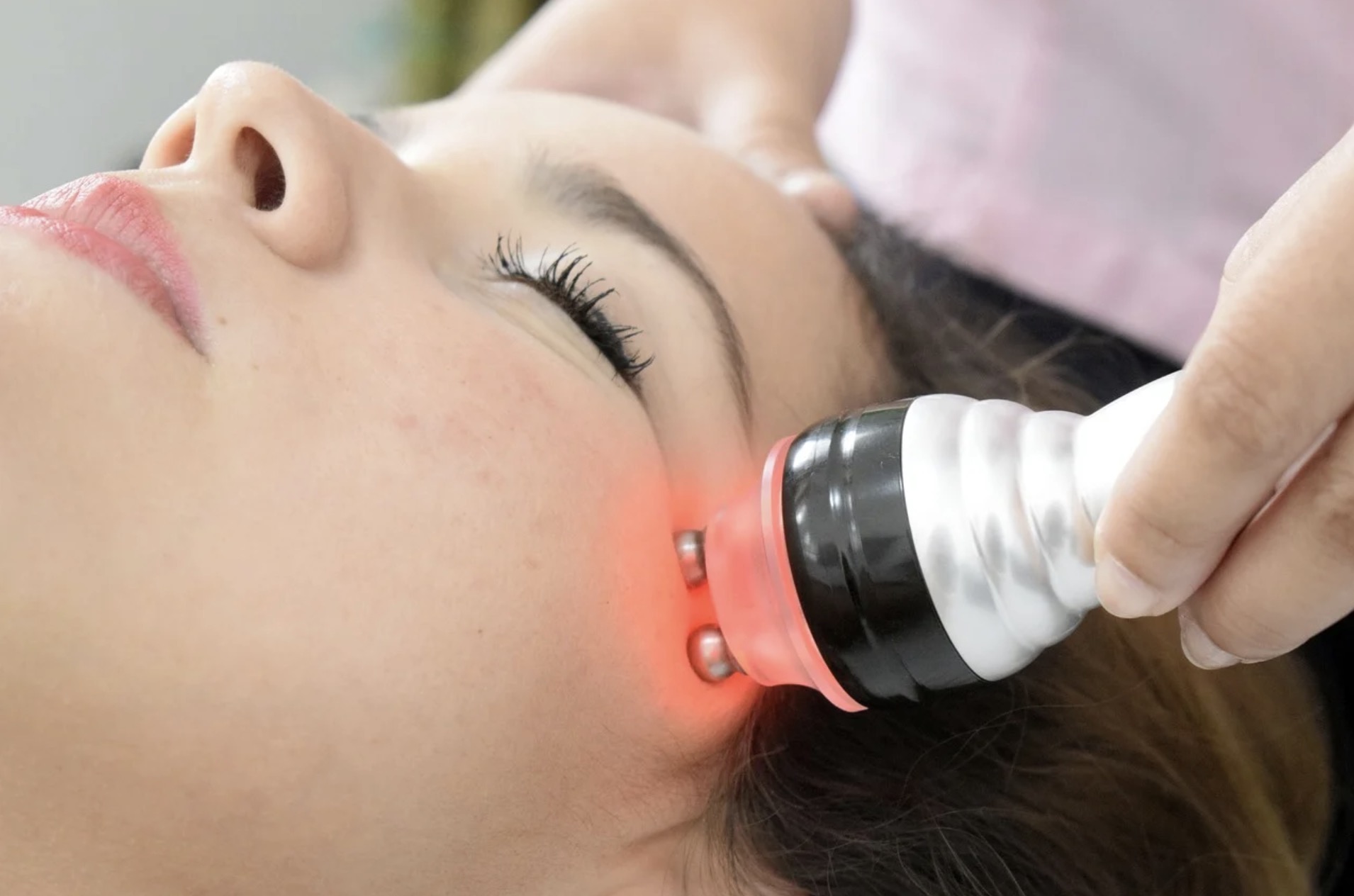 Below you can find some examples:
Professional Cavitation and Cellulite Machine BH
For professional use only. This type of machine usually has 5 working modes. The working modes allow you to treat each area differently and according to the condition of the skin.
Cavislim Nova Cavitation Machine
Even though this cavitation machine is for domestic use only, it comes with professional technology. A benefit of this machine is that gels and DVDs are included in the box. The DVD will have an explanatory video about the handling of the device.
Siluel W&M Professional Cavitator
This cavitator allows you to adjust the time of the desired duration and the possibility of choosing between types of pulsed and continuous emission. It has greater precision when treating different areas of the body.
Karpe Deal Body Cavitation Machine
It focuses on the Cavitation and destruction of cellulite. Helps with deep skin cleansing and deep cellular nutrition. It promotes metabolic activation and blood flow activation. It also provides regeneration x 2000 of collagen more effective than any treatment.
Cheap 3 in 1 Cavitation Machine
This is a portable device with 3 technology functions: ultrasound, infrared rays, and electromagnetic pulses. This cavitation machine comes with 5 different modes including tapping, massage, kneading, scrapping, and slimming.
---
Interesting Related Article: "Elements of Effective Weight Loss Products"