When it comes to doing business, especially in a foreign land, it is never without advantages and disadvantages. But, as an entrepreneur these disadvantages have to be perceived as challenges that should not make you lose heart in making your business goals a reality. 
If you are looking to invest or put up a business in Thailand, make sure to keep in mind the following pros and cons.
Pros
Thailand is the best place for startups
Thailand is a country that is booming with startups. This is because the country is considered to be the haven for many startup entrepreneurs. The latest innovations and experiments are growing along with tech giants, trade gurus and business magnets. This also goes to say that the competition for startups is real. If you do not want to be left behind by the competition make sure you have Thai Language SEO services so that your business stays on top even when you are not an expert in speaking their language.
Keep in mind that as a startup company, you have to create a good impression among the Thai population right from the very start and one way to do this is to have your business website optimized using Thai language. It is also possible for citizens of other countries to own a company in Thailand as the country allows one hundred percent foreign ownership. However, there are also other industries that are restricted only to Thai citizens. 
Welcoming atmosphere for expats and entrepreneurs
Thailand has been among the list of most preferable cities in South East Asia, especially for expats who want to live and establish their own business. The country itself is endowed with many things to offer both to expats and local entrepreneurs.
Foreign investors will also do well in Thailand considering their infrastructure and climate that provide a welcoming atmosphere for anyone who wants to carry out their business in the country. Whether you're an expat visiting Thailand for leisure or business purposes, the government has no severe restrictions and limitations.
In fact, Thailand was once hailed in 2012 as one of the easiest countries in the world to do business, considering that their bureaucratic processes and the costs that are involved in registering a business is still low compared to other countries. This is such a good news for investors wanting to reside in Thailand while doing their business. 
Offers affordable standard of living
Entrepreneurs won't have difficulty expanding their network of target customers since the country remains attractive to tourists and locals because of its economic way of living. Anyone can have access to food and daily shopping without being blown away by the price tag. The Thai street has a wide range of options for every person. Put simply, it does not cost much to maintain a good standard of living.
Hotels and other social facilities are also affordable and this means entrepreneurs can enjoy on a daily basis the benefits of having plenty of tourists that flock to the country. Not to mention the fact that Thailand also has 67 million population which translates to a solid consumer base for every business.
A thriving tourism industry
Thailand has a thriving tourism industry, which means that if you decide to set up a business that caters to the needs of a large population of tourists, chances are high that your business will reap huge rewards. In fact, the country is known to be one of the favorites of Westerners, and this fact alone should inspire you to start a business which will be patronized not just by the locals but by the foreign nationals as well. Its modern business environment, coupled with sound infrastructure has made the country so attractive to foreign occupants.
Educated workforce abounds
If you're looking to start your own business in Thailand, you won't have to worry about finding an educated workforce. Thailand's workforce has academic advantages so you can rest assured that your company has more than enough thinking brains for it to grow and achieve success.
The country boasts of a growing population of Thai nationals who have graduated from a post-secondary education. There are also Thai citizens who decided to complete their education in countries like the United States, Canada, United Kingdom, and Australia. This also goes to say that a large number of these educated Thai employees are capable of using the English language with much fluency and accuracy and this spells ease in working and doing business with them. 
Cons
Soaring tax rate
Corporate income tax in Thailand is certainly high which is around 30 percent. This is why corporate tax is also rated as one of the highest tax rates in the country. If you are about to establish your business in Thailand, make sure you keep in mind its high corporate income tax rate. 
Complicated governmental junctions and legal processes
Those who plan to put up a business in Thailand must prepare themselves to face complicated governmental scrutiny and interference. The formalities of registering your business would have you going through several exhausting steps, especially if you are a foreign investor. One way to avoid going through all these complicated processes is to hire a business lawyer or a professional business consulting agency that are highly reputable in Thailand. 
Problems with construction permits
Construction permits in Thailand can be quite daunting. The completion of such permit may take at least 157 days and if you're a business owner who believes that time is one resource that should not be wasted, you will find this really daunting. Applying for a construction permit will be processed by the local Metropolitan Authority. This includes the approval for construction business, obtaining permits and passing the inspection. 
High overtime pay for workers
Thailand adheres to the policy of eight hours a day for work hours. But, in case the worker or employee needs to extend his work hours, business owners must be aware that they need to pay 3 times than the normal rate as overtime pay for their workers.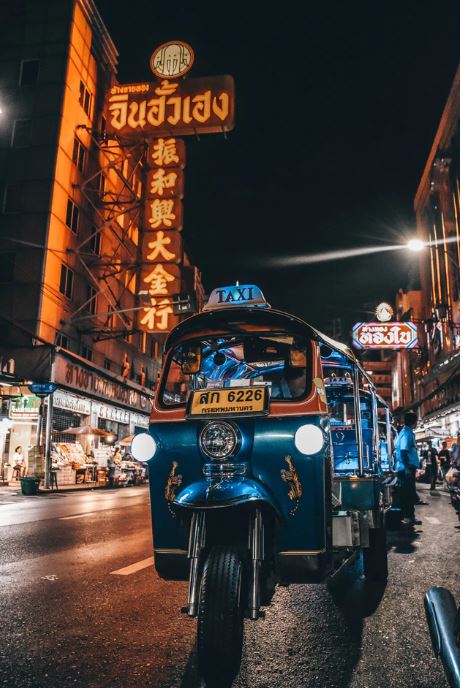 Starting a business may entail several issues regarding taxation and other related legal matters. It is best to seek local help from trusted companies or individuals to allow your startup to fare as smooth as it should.
________________________________________________________
Related articles you may find interesting: