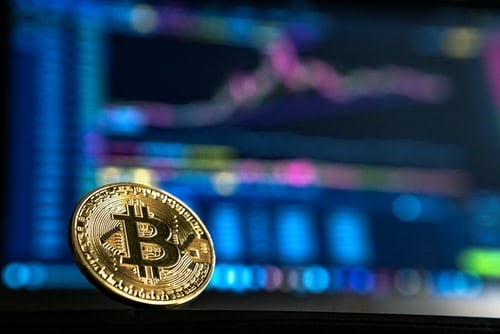 One word you would often hear nowadays is Bitcoin and cryptocurrency. It is a digital currency that works on Blockchain technology. Its peer-to-peer interaction and lack of third-party intervention have made Bitcoin a digital currency of the future, thus paving the way for bitcoin traders. Visit this link to learn about the imminent bitcoin crashes.
Although it is still not in circulation like fiat currencies, the growing inclination convinces us of Bitcoin's promising future. Despite the plummeting market value, Bitcoin and cryptos are garnering much attention from big and small investors and traders. If you too are planning to invest in Bitcoin or start Bitcoin trading, this blog is going to help you move in the right direction.
Choosing Bitcoin Trading Platform
Following are some of the points that you should keep in mind while looking for the best platform for bitcoin trading.
Do Some Research: When you plan to trade in bitcoins, you must choose the best platform. The reputation of the platform that you are choosing plays a pivotal role. This is the reason why it is suggested by professional investors to do some research and know about the platforms and how they are doing in the market. Take your time and look cautiously.
Choose a Secure Trading Platform: Vulnerability is one of the key concerns surrounding Bitcoin and crypto trading. You must choose a platform that offers the complete digital security of your investment and information. If the platform lets you open an account easily, it is not safe for trading. Your digital assets may disappear after some time if you create an account on sloppy platforms.
Be Careful Of Pairs And Fees: Platforms that do not have strong backgrounds are mostly scams and hack your assets.
Things to Know Before Trading Bitcoins 
To benefit from the volatile price of cryptocurrency, one needs to do Bitcoin trading. Earlier people bought bitcoins through exchange and sold them when the price was high but today the investors are using various derivatives to speculate the falling and rising process. This helps them to take advantage of the volatility of bitcoins. Using financial derivatives such as CFDs, investors can take advantage of the price movements of the coins. Let us now learn about Bitcoin trading strategies.
Know-How The Price Of Bitcoin Moves: Understanding how the market runs is paramount to making the best investment, whether it is in real estate, stocks or cryptocurrency. Hence, it is important to know the market movement and trends to make safe investments. For example, one must first understand what impacts the bitcoin price before trading it.
Know the latest:The news related to the security, value, safety, and longevity of bitcoin can be negative or positive for bitcoin. So, stay abreast with the latest happenings before buy/sell decisions.
Bitcoin Supply is Fixed:As per reports, all 21 million bitcoins will be mined by the year 2140. When there is a short supply, the bitcoin price will increase.
Bitcoin Integration with Payment Systems:The value of bitcoin is also dependent on their integration with other payment systems and the banking systems. Their demand will rise if integration is successfully carried out, and it will positively affect the price of bitcoin.
Pick a Right Trading Strategy 
The next thing that one should do is to pick up a strategy about how they want to trade using bitcoin. It is more or less the same as the share and bonds market and their trading. People choose from various trading strategies like day trading, bitcoin hedging, trend trading, and HODL. Two commonly used strategies by investors are day trading and bitcoin hedging. Let us now know about them.
Day Trading 
Day trading involves opening and closing a position within a day with the aim to earn profits in a short time. One doesn't need to have any bitcoin exposure overnight, and this states that one must avoid the funding charges overnight being in that position. It makes sense because usually it is seen that the value of cryptocurrency moves up/down 10% in a few hours' time span.
Bitcoin Hedging 
Mitigating risk exposure by choosing to take the position other than what you have already is called the Hedging bitcoin strategy. One will do this if he or she is very concerned about the market that can move against them at any moment. For instance, if an investor has bitcoins but is concerned about the value dropping in some time, they can open a position on bitcoin with CFDs. These are the ways using which one can trade bitcoin. Be cautious and trade using the best platforms.
Conclusion
Bitcoin trading or crypto trading is now gaining popularity because of the higher returns it promises. However, it is important to choose the right trading platform and to learn about the Bitcoin market making it easier for you to get better returns.
---
Interesting Related Article: "A Beginner's Guide to Investing in Bitcoin"