Science fiction is the best genre that came out of the cinema for science lovers. The idea of having fun with advanced technology has never fallen short of wowing us. The result of this unending curiosity is the numerous iconic science fiction movies.
While some may have concepts beyond our reach, they are still amazing enough to entertain us and get our minds racing.
This collection of five movies is epic, and a true fan should not miss it!
Director: Jeff Nichols
Writer: Jeff Nichols
Cast: Michael Shannon, Joel Edgerton, Kirsten Dunst
Science-fiction combined with family matters is the most entertaining trope ever. Jeff Nichols gets personal with this movie, as his film tells a story of a concerned father and his son.
His son possesses superpowers, which attracts a group of religious extremists. They kidnap him, and that's where all the adventure begins. This film is ambitious in that it wants to deliver a message without killing the storyline.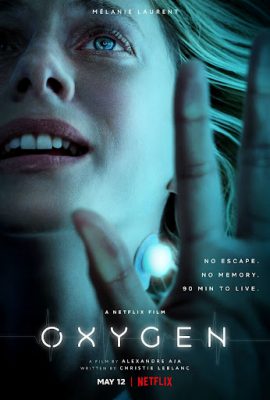 Director: Alexandre Aja
Writer: Christie LeBlanc
Cast: Mélanie Laurent, Mathieu Amalric, Malik Zidi
You can't leave out this movie from the list of recommendations for best Netflix UK films. This movie is not what you think because Alexandre Aja likes to push his characters to the extreme. Getting inside a cryogenic pod is likely the best way to live for centuries without aging. What happens when it backfires after you have no way to escape it?
The very beginning of the film might strike fear inside you as a woman awakens in her cryogenic chamber with all her memory gone. She has no memory of how she got there, but that is not important now. The woman has a short supply of oxygen inside her cryogenic pod, and she must find a way to escape.
Director: George Clooney
Writer: Mark L. Smith
Cast: George Clooney, Felicity Jones, David Oyelowo
The concept of living on post-apocalyptic Earth is the topic of several science fiction films. Most of them focus on how humanity adjusts to the weird setting, but this movie is different. It looks at the cosmos as a large barrel of opportunities for humans, who have already advanced in space travel. In this story, the world has met its end, and there is no saving it.
The only salvageable thing is a remnant of humanity far away in space. It is a group of astronauts oblivious to the death of their planet. The worst part is that they plan to return to planet earth, which will guarantee their demise. A dying scientist tries his best to warn people upon the Aether, a spaceship, from coming back to Earth.
Director: Gina Prince-Bythewood
Writer: Greg Rucka
Cast: Charlize Theron, KiKi Layne, Matthias Schoenaerts
People who want science-fiction with a dash of good-old action sequences should watch this film. It also takes the audience on an existential trip as it deals with the topic of immortality, endlessness, and the meaning of life. It is a classic villain versus hero story in which the violence might make you widen your eyes in shock, thus delivering that shock factor.
A group of immortals bears the responsibility to save humans, and they have done so for centuries. But suddenly, their secret ability becomes known to a villain, who decides to hunt them down. It leads to a ton of bloodshed, but the audience gets a story that can keep it engaged.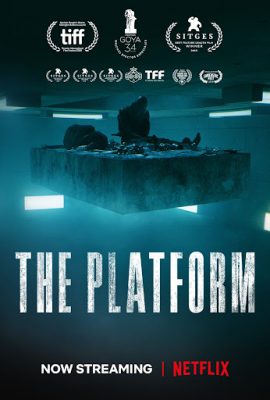 Director: Galder Gaztelu-Urrutia
Writer: David Desola, Pedro Rivero
Cast: Ivan Massagué, Zorion Eguileor, Antonia San Juan
This absolute gem of science fiction will surprise you with its creativity! It withholds a lot of information from the audience, so they do not understand the premise at first. However, Galder Gaztelu-Urrutia slowly begins to reveal layers of what appears to be a massive organization of people.
They are in a grave circumstance, but each one reacts differently. Some of them turn to aggressiveness, some become nihilistic, while some find the motivation for altruism. This movie is an excellent portrayal of our mentality in dire conditions and its effects on a system that abuses us.
Outro
These five science-fiction movies are enough to turn anyone into a fan. The ones who already have an obsession with this creative genre will fall in love more. Netflix, the world's best streaming platform, has recognized the creativity of these films. So do not forget to watch them on Netflix from the comfort of your home.
---
Interesting Related Article: "How To Watch Netflix From Abroad?"