While it's true that you can download Office for free, you do need a genuine license to activate your Microsoft product. 
Can you download Office for free? This is a frequently asked question and the answer is yes. However, there is an important difference between having Microsoft Office installed and using it without paying for it.
There are cheap solutions, though, with some differences to keep in mind. Prices change if you want to use Office as a student or for your business. This also applies both to Microsoft Office Suite for Windows and Office for MAC.
In this article, we want to address different doubts, and one thing is certain: when you want to study or work with your computer, you do need Microsoft Office and activate all its applications, such as Word, Excel, PowerPoint, Outlook, and more. There are some free options as well, like Open Office, but if you're trying to figure out how to download Office for free, you'll be probably thinking about the popular Microsoft Product.
Can you download Office for free?
We could answer right now: yes you can download Office for free. However, such an answer would be incomplete and not 100% accurate. What you CAN do is download the ISO file and run the setup program. Then, Microsoft Office will be installed on your Computer or MAC, but once you open one of its applications, your system will prompt you to input your Microsoft Office license to activate it, and if you won't comply with this request, you won't be able to activate and use your product.
Therefore, we can say that – yes – you can download Office for free, but you CANNOT use it without a genuine and valid license. The ISO is not easily downloadable online, and it's provided by Microsoft only after purchase. However, Office pricing on the official Microsoft website is quite high, reaching the whopping amount of €579 for Office 2019. Later on, we will recommend some reliable stores when you can purchase an original license for a very cheap price, as Mr Key Shop, offering Office 2019 at an excellent price point.
There are other websites where you can find the ISO file, but you must be careful because they sometimes contain viruses and this may be very harmful to your computer and data.
 Office 365 for free (or at least for 30 days) 
What you can do instead is activate your free Office 365 30-day trial. However, once your grace period is over, you'll need to subscribe and pay a monthly fee to keep your Office 365 up and running.
As we will see later, you can find Office licenses at very competitive prices, compared to those asked by Microsoft. But you need to download the ISO files somewhere to use them, and often you'll have to go to unofficial sources. Again, you must be extra careful and perhaps use a good Antivirus.
Activating the 30-day trial for Office 365 is not like downloading the installer for Office 2019 or previous versions. Although similar, we're referring to different programs. The installer (typically an ISO file, but it can also come as a .exe) is not available from the Microsoft website unless you've already purchased a license from them.
Where should you buy your Office license? 
As we mentioned earlier, Microsoft Office licenses are not cheap, and the same applies to Office 365, especially if you have to use this Microsoft product for a long time.
Luckily, you can purchase an Office license at a cheaper price than what Microsoft asks for, and 100% legally. For example, Mr Key Shop offers licenses for Office 2019, Office 2016, Office 2013, and Office 2010. Their catalog also includes Office for Mac, the obvious choice for whoever owns an Apple computer. While we're writing this article, prices start from €34,99, but the website often runs promos and sales, therefore you may find some Office licenses even for less!
Each Office license you purchase from Mr Key Shop comes as an alphanumeric code delivered to your inbox immediately after the transaction. After a couple of minutes you can start using Office on your PC. And you'll also get free support. The website offers all Microsoft operating systems and the best antivirus brands as well.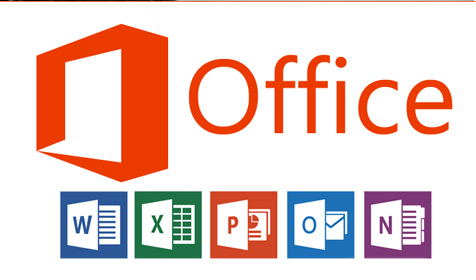 Furthermore, by buying your license here, you can access an official link from Microsoft, where you can download your ISO file in complete safety.
Downloading Office for free in a nutshell 
When it comes to "downloading Office for free", people generally refer to being able to use the Microsoft Office suite without paying for it. This is not possible because Office and each application (Word, Excel, PowerPoint, Outlook, etc.) are first-party Microsoft apps, sold under license or subscription.
Technically, however, you CAN "download Office for free", but only the installation files. For Office 2019, Office 2016, and other offline versions you can indeed find the relevant ISO files. Microsoft, though, won't make them publicly available, therefore you'll need to find them from unofficial and often untrusted sources.