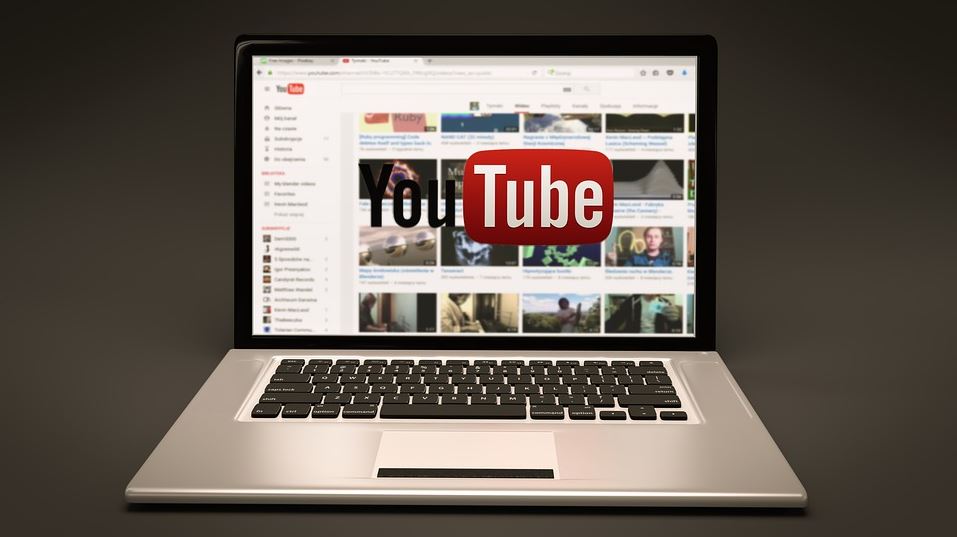 People download YouTube videos for different reasons, such as to watch without buffering delays or convert the downloaded videos into an audio format suitable for your MP3 player. Some download YouTube videos to have a backup in case the video is already taken down from the site. Others simply want to watch without any distractions such as annoying advertisements. But perhaps the most notable reason is for them to be able to continue watching the videos they love even without internet connection.
However, it is important to note that the videos you download should only be for your personal use. Otherwise, you might face legal cases encompassed by copyright laws. With this in mind, below are some of the top tools that you can use to download YouTube videos, regardless of whether you are using Windows or Mac.
Desktop Software Products
Desktop software products are the tools that you need to install into your computer, for you to be able to use them to download YouTube videos. Often, they come with an executable file (.exe) that you need to run to complete the installation. The software packages are usually downloaded from the internet and for this, you need to have a good connection. However, once you download the complete software package, you can begin and finish the installation even without an internet connection.
---
VDownloader is a software product that makes it easy for you to download video clips from YouTube, as well as from a range of other popular sites. You can get your hands on VDownloader without spending a penny because it is totally free of charge. Other than these amazing advantages, the features of this video download automation engine are as follows:
Download and Convert
Playlist Downloading. If you find it tiring to download one video at a time, then VDownloader is the answer to your problems. One of the great features of this engine is that it allows you to download an entire playlist or even a channel. All you need to do is to enter the uniform resource locator, or URL, of the playlist or channel that you want to save.
Output Format. Aside from being able to download playlists or channels, you can also convert your downloads into any format using this software. You can even get an ultra high definition (UHD) video downloads without any length limitation imposed. Not only this but you can also customize the resolution, frame rate, bit rates, as well as the codecs of the videos you download. You can even add a watermark using this software if deemed neces
Schedule and Automate
Scheduling Downloads. If you want to maximize the use of your computer, then you can download videos when it is idle. VDownloader makes this possible because you can schedule when you want to download videos and perform conversions beforehand. This software can even shut down your computer for you after it is done running the process.
Discover and Access
Subtitle Support. VDownloader also provides subtitles based on your preferred and alternate subtitle language. You only need to configure this in the settings. After this, you will get to seamlessly enjoy and understand foreign videos such as Japanese anime.
Proxy Settings. There are instances wherein YouTube blocks certain content in your country. Fortunately, VDownloader provides a free YouTube proxy that masks your internet protocol, or IP address to make it appear that you are accessing content from another region. In this way, you will still be able to watch and download the videos you prefer, regardless of your jurisdiction.
---
Viddly is another fast and lightweight software program that you can install on your computer to download online videos from YouTube. It also gives you the ability to convert the files you have downloaded in a format that you deem usable.
Aside from this, below are some other features of this software.
Playlist Downloading. With Viddly, you can download an entire playlist with a single click. But aside from this, Viddly actually has a built-in search, making it easy for you to look for the videos you love.
Output Format. Through this app, you can convert video to audio formats for your listening pleasure. Not only this, but it also supports full high definition (HD) video downloads, as well as 4K and 8K videos even up to 60 frames per second (fps).
More features would be available as soon as you upgrade into the premium version of this download engine.
How to use Viddly
It is relatively easy to use Viddly to download and convert videos from Youtube. After downloading and installing this software onto your computer, you can immediately use it. Using the search bar in the application, enter a keyword to search for a video. You can also copy the URL of the video you want to download in this search bar. The software will recognize whether what you have entered is valid and once it does, it will already suggest for you to initiate the download. Just select the output format you prefer and begin downloading.
ClipDown Video Downloader
ClipDown Video Downloader
is a fast and easy-to-use tool that allows you to download videos from any website, including YouTube, Facebook, Twitter, Tumblr, Vimeo, Dailymotion, and much more. It is able to download videos in high quality, even 4K and 8K resolution is supported.
Key Features of ClipDown Video Downloader:
Supports to download videos from more than 1000 streaming sites including YouTube, Facebook, Twitter, Tumblr, Dailymotion, etc.
Videos can be downloaded in high quality including HD 720p, HD 1080p, 2K, 4K and even 8K resolution.
You are allowed to download multiple videos at the same time or an entire YouTube playlist/channel.
You also have the option to download subtitles along with the YouTube videos to improve the viewing experience.
You're able to download and convert YouTube videos to MP3 in 320kbps quality.
With advanced technology, ClipDown can download videos at 10x faster speed than other video downloader tools.
Comes with clear and easy-to-follow user interface, allowing users to download videos in a matter of minutes.
---
Aside from Vdownloader and Viddly, there are numerous other software programs that cater to YouTube video downloads such as:
Any Video Converter. Any Video Converter, or AVC is a software program that allows you to download and convert Youtube videos for free. In addition to downloading videos, this application also includes a video editing suite that allows users to customize their video downloads. This alone is already sufficient for a basic user but you have the option of upgrading into a premium version of this application to unlock more features.
AceThinker Video Keeper. Like with the other video download tools, AceThinker Video Keeper allows for batch downloading too, saving you time in getting a copy of the videos you want. But apart from being a download engine, you can also use this app to record videos and convert your recordings into another output format using the built-in video converter. Some of the formats supported include MP4, MOV, AVI, WMV, MKV, FLV, 3GP, and MP3 to name a few. Aside from a software program, though, AceThinker Video Keeper also offers a browser-based application.
Airy Video Downloader. Airy Video Downloader is one of the most straightforward apps available because once you download and install it, all you need to do is to part the YouTube URL of the video you intend to download. With this app, you can also download full playlists or even channels. However, this app only works for YouTube videos alone, such that you won't have the capability to download videos from other websites.
---
Browser-based Applications
Browser-based or web-based applications entail the need for an internet connection. You don't need to install any software on your computer to use these apps, but you need to at least have a reliable browser. It is in this browser where you need to run the application to download YouTube videos.
KeepVid is regarded as one of the most popular sites that allow users to download YouTube videos. The entire process on how to use this site is rather quite simple because you only need to copy the URL of the video you intend to download into this site. However, just a couple of years ago, this site closed its conversion and download services for reasons that were not officially disclosed to the public.
With coconvert, you will be able to convert YouTube videos to 1080p and download YouTube playlists of up to 12 videos at once with a single click. Like most converter tools, the conversion process is straightforward as you only need to paste the URL of the video you want to download, select the format, and click on the download button. Coconvert also offers a browser add-on available in Chrome, Opera, Firefox, and Edge that allows you to download videos from almost any site on the internet.
SaveFrom.net Helper is merely a browser extension that provides you with the ability to download videos from a number of sites, including YouTube. This browser add-on is now made available for Firefox, Chrome, Safari, and Opera. But since it is a browser extension, you need to install it in your browser and configure your browser settings to be able to use it. Once you have successfully done so, a download button will appear on the upper right-hand corner of any video you are watching.
You also have the option of using a YouTube downloader plugin available for the Google Chrome browser to download YouTube videos. This plugin will appear as a Chrome extension, which, when turned on, provides you with a "Download" button whenever you play YouTube videos using the Chrome browser. Once you click on this button, you will be presented with the available formats for the output file. Just select the format you prefer and the video will be automatically downloaded on your computer. The downside of this, however, is that you are limited in using the Chrome browser.
Advantages of Desktop Software Products
Indeed, software products need to be installed and configured properly on your computer for you to be able to maximize its features and functionality. While this may prove to be time-consuming or even complex in the beginning, the benefits of installing software products to download YouTube videos greatly outweigh its disadvantages. For one, these software products are more reliable because you get the updates from time to time, which are necessary to address bugs from the previous versions, and eventually keep it working.
Apart from this though, below are some other advantages of using software products.
Faster Downloads
Most software products that need to be installed on your computer allow users to download an entire playlist. Thus, the users are not limited to downloading only one video at a time, paving the way for faster downloads, even with just a single click. You can even schedule your downloads on auto-pilot mode when your computer is idle, which can definitely maximize your time and resources.
No Pop-Ups or Ads
In using installed software products to download YouTube videos, you won't be bothered by constant pop-ups or ads, which naturally occur when you are using a web-based application. There are instances wherein these pop-ups not only stall the downloading of the video, but it can even terminate the download process, entailing the need for you to go over and restart again. Hence, these pop-ups are not only a nuisance, but they can also cause a significant delay. Fortunately, you don't have to deal with these pop-ups when you use an installed software program.
Download YouTube Video with Media Player
There are desktop software programs that you can use to download YouTube videos, and there are also browser-based applications. But aside from these two, there is another way for you to download YouTube videos.
If you think that your media player is only for playing local and streaming videos, then you may be surprised to know that it can also download videos from popular sites like YouTube. The steps below will show you how.
At the upper left-hand corner of the VLC dashboard, click on the "File" menu.
Under the "File" menu, select "Open Network" to open the "Open Source" window. You will then be presented with a screen where you can paste the URL of the YouTube video you want to download.
After entering the URL of the YouTube video, click on the "Open" button at the lower right-hand portion of the "Open Source" window so that the video will be added to your VLC playlist.
On your playlist, right-click on the video and select "Media Information".
Copy the URL from the "Location" box at the bottom of the screen.
Open your browser and paste the URL you have copied from the "Location" box.
Once the video begins to play on your browser, right-click the video and select "Save Video As". Once you click this button, the download process will begin.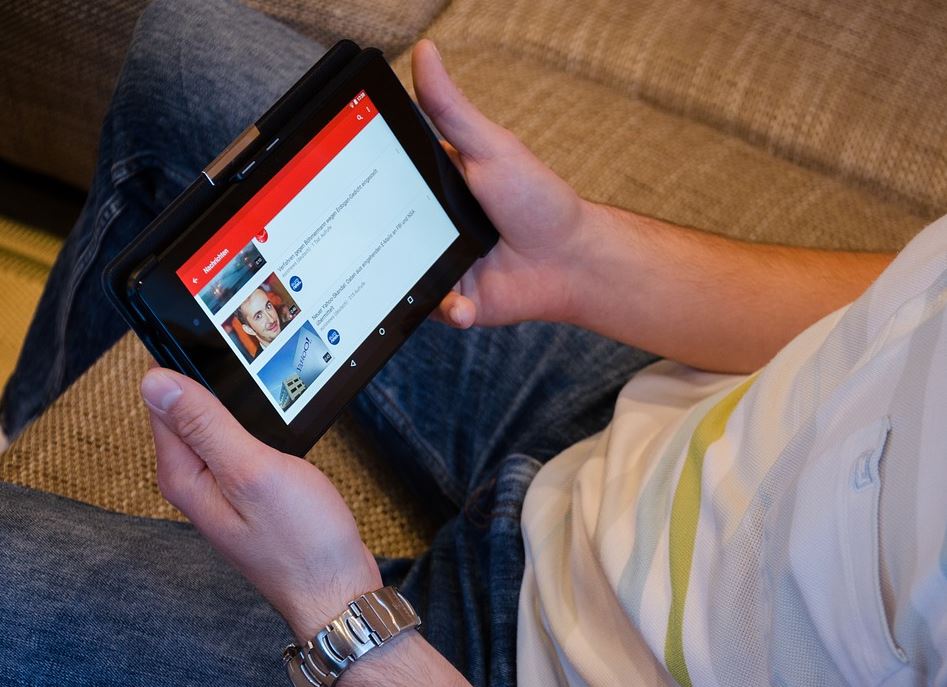 There are several tools that you can use to download YouTube videos into your Windows or Mac. You can opt for software programs that can be installed in your computer, or online video downloaders that you can simply run from your browser. Both of these types of tools pose their own advantages and disadvantages over the other. Software programs and browser-based applications also boast specific features and functionality that you might not find available on another. Just keep in mind that the best option depends on your specific needs and preferences.
---
Interesting related article: "Video marketing – why you need it."