Dinner Parties?
Family Gatherings?
Entertaining guests in your home is no walk-in-the-park, especially if you're hosting kids and seniors. However, you'll want to minimize risk and keep non-family members away from private parts of your home with a downstairs toilet. As a plus, downstairs toilets also improve the value of your home when you want to sell.
Find out how below.
Tiny Toilets – Great Returns
Many real estate agents have identified a 5% increase in the value of homes with an extra downstairs toilet compared to those without one. Studies have shown that these toilets do not have to be as big as your other bathrooms, as even a cloakroom-style toilet will be sufficient to add that extra value to your home.
The best part of this added perk is that you spend so little for maximum benefit. For example, the cost to install a downstairs toilet is minimal compared to how much homeowners spend on other significant fittings. Professional installers will also give you some ideas for small toilets to choose from, so you can get the most bang for your buck.
Where To Place Your Downstairs Toilet
Your downstairs toilet can be situated anywhere. Some of the best downstairs toilet inspirations highlight where you can fit in a toilet on your ground floor, particularly in unused spaces. One of the most common options for homeowners is to situate the toilet in ample, roomy cupboards under the stairs or in sections of the corridor. This makes the toilet accessible to both kids and elderly adults, including those in a wheelchair.
You can also include fixtures and fittings in your new toilet based on the space you're dealing with. Ideas for small toilets typically include a combination of a WC and washbasin. Still, if you have more space, you might want to consider adding some extra fittings to improve returns even more.  
Complement With Other Fixtures
At this point, you may want to add an extra downstairs toilet to your home to improve its sale value, but that's not all that needs to be done. After installing a downstairs toilet, it might be time to think about décor. Your downstairs toilet should not be left bare – you can paint with a sheen that complements your home décor or just slap on a fitting wallpaper. 
While an extra toilet enhances the desirability of a home, that's not the only consideration you need to address. Suppose you want to get the highest possible prices. In that case, you'll also have to invest in other desirable fittings common with the highest listings in your neighborhood. Depending on where you live, you may not need to spend much, and you can cut down further costs by handling most of the hard work yourself. However, don't forget to check in with a professional if things go out of hand.
Building Permits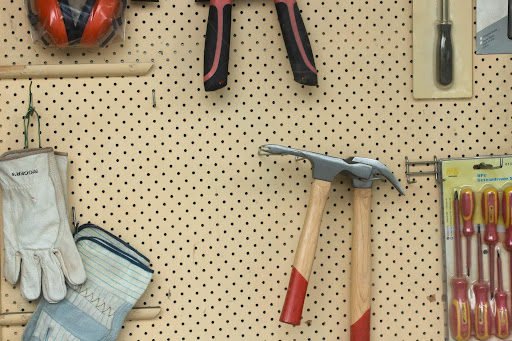 Before installing your extra toilet, ensure that you have the necessary permits. Your health and safety are far more critical than any ideas for downstairs toilets, and that should be your priority. Building permits stipulate what considerations you need to meet for your downstairs toilet's safe construction and installation. For your plumbing, we recommend hiring the services of a professional to mitigate risk levels.  
Summary
There are many small cloakroom ideas to explore when deciding what kind of downstairs toilet to build in your home. These options are cost-effective and won't burn a hole in your pocket, but are also guaranteed to improve your home's sale value.
---
You may be interested in: Do All Bidet Toilet Seats Need Electricity?