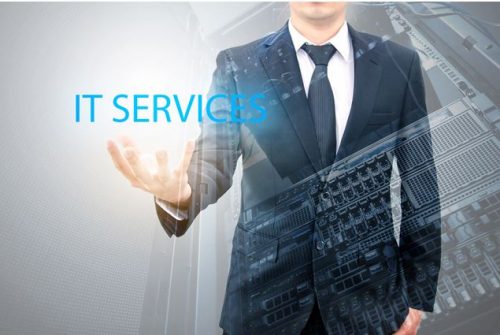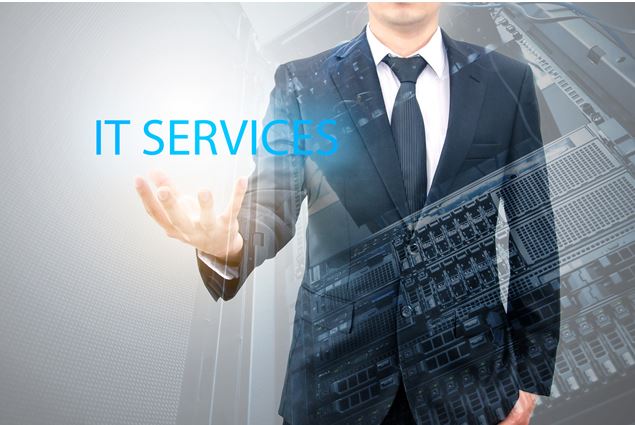 Like many organizations, yours may be grappling with the expanding complexities of IT management and determining whether to handle them in-house or turn them over to a managed IT service provider.
Traditional managed IT service providers allow you to outsource the daily work of maintaining and troubleshooting your existing IT infrastructure. You can expect functions such as data backup, break/fix support, help desk solutions, network security, systems management, and data storage. Their primary objective is to prevent the system from breaking, thus minimizing downtime and disruptions to the flow of business operations. All essential functions.
But is that enough for your growing organization? Vudu provides a third option—managed IT service on steroids.
It's a given that the bigger your organization gets, the more support you will need. Your company will eventually outgrow a traditional, managed IT service provider, leaving you to play catchup and fill gaps your provider isn't equipped to remedy. Focused on not just present, but future needs, Vudu provides strategic input, allowing you to not only navigate increasing IT and technology intricacies, but to channel the power of your existing systems to scale along with your organization's growth.
Vudu's experts take managing IT functions to the next level and put your existing IT infrastructure to work for you. As you search for the managed IT service best for your organization, follow these steps:
1. Synch your organizational goals with IT's
If it seems that management is asking the impossible—maintaining a fast, up-to-date digital infrastructure while cutting spending—it's essential to gain control and manage expectations. To do that, IT and technical teams should work in tandem with organizational leadership to develop a well-defined business strategy. Making capabilities known before rather than during or even after the process eliminates costly and time-consuming re-work. 
When IT knows the organization's specific vision, goals, and expectations for the technical department, it's able to focus and add value throughout the process. As your organization's leadership increasingly recognizes that technology and IT are significant factors in the advancement of the business and not just a behind-the-scenes digital warehouse and data processor, they will realize IT's valuable contribution to strategy and the need to protect it.
2. Ask the right questions
While developing an IT and technology strategy, the guiding question to ask should be, "What problems are we going to solve?" rather than "What tools and technology should we use?"
When your organization partners with IT and technology in strategic planning to drive more revenue, for example, it goes beyond the nuts and bolts of IT maintenance and digs into the practicability of whether such tactics as lowering the IT infrastructure while, at the same time, expecting increased speed and heightened cyber security, are feasible. Ask instead if doing so will increase the likelihood of holding onto market share, minimize customer churn, and deepen customer value, thereby building a business case for or against the ask and helping the organization prioritize projects.
As business leaders include IT staff in discussions around these priorities, IT contributes to the discussion by identifying what data, frameworks, and tools can best facilitate objectives and budget for them. It's also at this point that a realistic assessment of in-house talent will determine to what extent your organization needs the help of a managed IT service provider. For smooth, continuous success, focus on future needs.
3. Identify what you should look for in managed IT service
        Your organization should look beyond traditional managed IT service providers. Expect more than help desk solutions, data backup and storage, and network security. Vudu partners with your organization to deliver proactive strategies and solutions and is continually broadening its menu of services. As you grow, Vudu is by your side to not only take on challenges, but to also gain insights, identify and track trends, and predict opportunities.
Importantly, with cyber threats on the rise, security should be top of mind for any organization. Most traditional IT providers lack the expertise to provide adequate security for highly regulated industries, such as healthcare and banking. At Vudu, we know the effect a new law or governance can have on a business, and we know how to adapt security protocols and other IT functions to achieve compliance without compromising greater business objectives.
A full-service managed IT service provider can also help evaluate and compare services to eliminate the risk of paying for redundancies. For example, if a business has a managed IT provider and continues to use a contracted third-party solution provider for everything from backups to antivirus products to IT marketing solutions, it's a costly and duplicate spend for the organization.
Using the solutions that automatically come when Vudu is your managed IT service provider puts those tools to greater effect — with bottom-line savings.
4. Make the most of information technology services
You may have witnessed this: Many IT vendors are high touch at the beginning of the relationship, but as time goes by, they fade into the background. They lag in reporting what they're doing, why they're doing it, what it costs, and what the results are.
To help your business meet its full potential, you need an IT partner who will take a holistic, predictive role in your strategy. With Vudu, reps check in regularly to see what new developments you're working on and implementing, and to share Vudu's experience to seamlessly integrate those changes into managed IT services planning.
Reporting is crucial, and it's indicative of a larger system of continuous assessment and evaluation, key elements of improved processes. One way that Vudu accomplishes that is by not only providing fast top-notch help desk resolution, but by analyzing data captured during specialist/customer dialogue to formulate tactics.
When it comes to help desk services, response time is key. Resolving problems quickly helps avoid or minimize downtime. We also know that by tracking and analyzing data gained during this interaction we can help you to identify which departments are submitting the most tickets and which problems are consuming the bulk of your overall IT spend. 
5. Find the managed IT service provider that's the right fit for your organization
The information technology services field is vast and connecting with the right managed IT service provider for your organization's needs is rife with critical decisions. It's important to choose wisely. When you find one with a deep understanding of your organization's strategic goals and significant pain points, you'll know you have a partner for each stage of your lifecycle. When you turn to Vudu for managed IT service guidance, you're inviting expertise and experience that will take your needs to the next level.
---
Interesting Related Article: "Why Should You Prioritize Investment in Managed IT Services?"