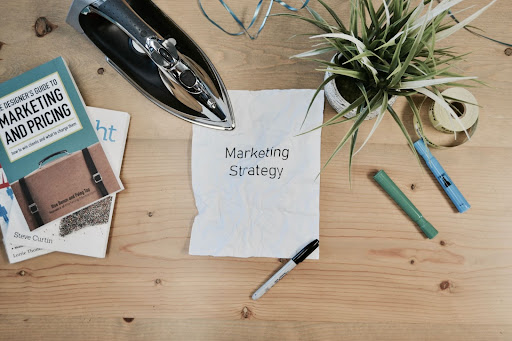 Getting people to visit a new online store isn't easy. You can have an amazing website, a highly efficient e-commerce fulfillment center, and customer service reps ready to go. But just because you have all your ducks in a row doesn't mean those customers will automatically see and appreciate what you've created. 
You have to market that store well to win the attention – and business – of those all-important customers. To help you get started, here are five tips for marketing a new online store: 
1. Network
One way that businesses like food trucks, bakeries, and small-time confectioners get seen and heard is by going to events and networking. They offer samples at the event and discounts to people who visit their online store after visiting their stall. The savviest small businesses even create hashtags related to the event. 
It's particularly useful to do this if you have a niche business. If you make tasty vegan treats, for example, then heading to a vegan festival or even a broader food festival would be ideal. You could reach lots of customers who then visit your online store as a result and tell everyone about your incredible offerings. 
You can also network with similar businesses that complement your enterprise, potentially figuring out collaborations that could benefit you both. 
2. Reach Out to Customers You Already Have
Let any existing customers know about your new online shop, and send them a discount code to encourage them to make a purchase. Crucially, ask them to share their experience! Approximately 55% of people learn about products through word of mouth, and 40% of those people will buy a product based on recommendations. So, your existing contacts are like gold for your new online store – you must capitalize on them. 
3. Don't Make All Your Content About the Store
Useful content – not just marketing content – will keep current customers interested, but it also shines the spotlight on your products and positions you as an authority in your industry. That adds to further trust for your brand, and in turn, better sales and customer loyalty. 
Produce detailed guides about any topics relevant to your target audience, behind-the-scenes content, and in particular, video content. Around 92% of video marketers report that video gives them a positive ROI. So don't be afraid to produce video content for your website, social media channels, and even your email newsletters – consumers will respond to it. 
4. Consider Influencer Marketing
In 2023, the US influencer market is set to grow to $21.1 billion. That's no surprise considering that over half of millennials trust product recommendations from influencers when making a purchase. There is a lot of money to be made when you have influencers sharing their love for your products and new store. 
5. Go on Podcasts and Panels
Are there any podcasts or panels you could join that would be relevant to your store and your insider knowledge? Podcast statistics say over 82% of people in America listened to podcasts in 2021. The format is growing, too, so if you can get an advert on a podcast or appear as a guest, you have an effortless way to advertise your online store to many people. 
Hopefully, with the five tips above, you have many great ideas to market your online store well. Soon enough, you'll be getting lots of visits and purchases, helping you grow your brand and see success in these challenging economic times.