As Twitch may not need an introduction, it is certainly worthy of one. Launched in 2011, Twitch is an American video live streaming service that is popular among gaming and commenting enthusiasts. It also supports broadcasts from esports competitions, music, and creative content creators.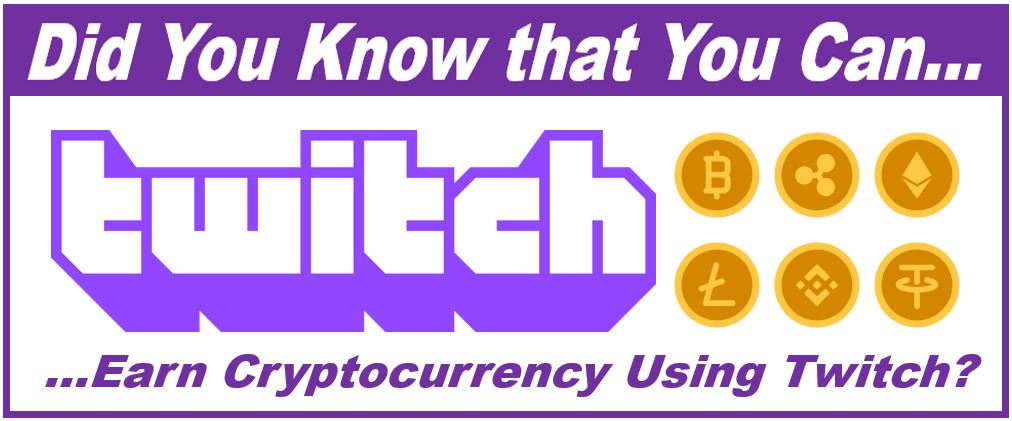 The best part about Twitch is that any content creator out there can earn real cash through follower donations. This platform enables even the smallest of creators to build their own unique follower base and earn monthly income.
Aside from traditional currencies, creators can also accept crypto donations. To get ahead of this you can buy crypto with a credit card, set up an e-wallet, and start earning crypto.
Twitch donations
Twitch in itself has two built-in donation systems. One of them works as a monthly subscription, where users can pay a symbolic amount for a monthly channel sub. Or users can send creators Twitch Bits (Twitches own currency that is bought with real money). However, you have to be a Twitch Affiliate or Partner to accept these donations, and surely not all creators achieve this status even in the long run.
Alternative donation methods
Those that want to enable direct donations (without the middle-man Twitch) can use various third-party donation services.
There are various crypto platforms that can help you set-up a donation button. All you have to do is:
Create a business account on a crypto platform
Find the Payment Buttons page
Click on Create New Button
Fill out the information form, including the page where to button will be used, and chosen currency
Select your chosen payout addresses
Select your chosen payout currencies
Insert created payment button to your Twitch account
Adding a payment button to Twitch
Similar processes of creating a payment method vary from platform to platform. You basically need to the steps above once and you are set to add your payment button to your Twitch account. How to do it:
Go to your Twitch account
Click Edit Panels
Add a new panel
Add the link of your created payment button
Include an eye-catching pic and description
Click Submit
You can also try testing your button out just to see if it operates correctly before expecting user donations.
Twitch is another digital platform that enables creators all over the globe to share content and earn an extra crypto buck or two whilst doing so!
---
Interesting related article: "What is a Crypto Wallet?"