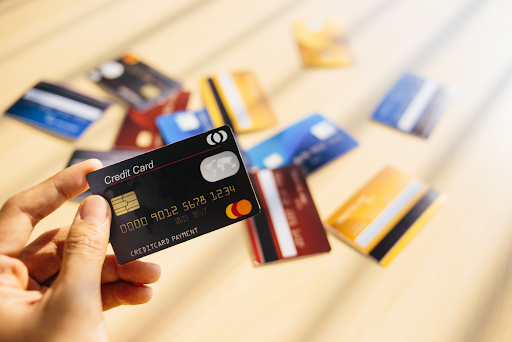 If your business isn't online yet, there's no better time than now to start. Being nervous about accepting online payments is normal for any business owner, but it's definitely worth your time investigating online credit card processing services. According to the most recent census data, 13.4% of all sales in Q1 2021 were online, roughly $215 billion.
Building an online presence is not as complicated as it may sound. We will discuss some of the fundamentals you'll need to know to build your web presence and e-commerce capabilities. There are a variety of tools on the market to help you build exactly what your customers are looking for.
3 Easy Steps for Building Your Business Online
Believe it or not, starting an online building can be done in a few steps.  With a little online research, business owners can start planning their eCommerce store. Here's how to get started with an online business:
1 – Choose Your e-Commerce & Shopping Cart Platform
The e-commerce platform is basically the operating system for your business. It will facilitate transactions for your customers and offer a variety of functions to help keep your business organized. Here are some of the key functions to look for in an e-commerce platform:
Product options –

Different platforms will offer a combination of product options. Depending on your business, you may want a service that offers the ability to showcase hundreds of products. If your business is smaller or offers fewer products and services, you could get away with a service that offers a limited number of products.
Photos and descriptions –

Within a single product, you may want to show your customers multiple photos, angles, colors, etc. If this is the case, be sure to choose a platform that offers this capability. You may also want to consider whether or not it allows different descriptions for the same product. Some companies use this as a method to advertise to different types of customers.
Coupons and discounts –

If you plan to market your business online, via text, or through email campaigns, coupon codes are a great way to drive traffic to your website. Choosing a platform that can help you create and redeem coupon codes can help create loyal customers. It may also help attract new ones.
Website & social media integration –

Believe it or not, some e-commerce platforms still are not compatible with many high-profile web builders or social media outlets. Depending on the type of products and services you offer, you may want to advertise them on various social media platforms. If this is the case, you need to find an e-commerce service that is easy to integrate with these outlets.
Backend functions –

There's more to eComm than meets the eye. Not only do you want a platform that looks great and offers the product options that you want. You also need one with seamless reporting functions on the backend. Depending on how detailed you want to get, you can choose platforms that offer a variety of reporting functions, inventory control, and even customer relationship management features.
Your budget –

Last but not least, consider your budget. It's true that you get what you pay for, but it doesn't always mean that the most expensive option is the best. Every business is different, so consider the setup fees, transaction fees, and monthly maintenance fees associated with the platform you've chosen prior to signing on the dotted line.
2 – Choose Your Payment Processor
Your payment processor is a service that will allow you to take payments online for your products and services. Some payment processors will require your business to have a merchant account while others will not. Don't be fooled by the "too good to be true" marketing tactics of some payment processors.
More often than not, it makes sense for a business to have its own merchant account. If your business falls into the high-risk category, your account will be slightly more expensive, but still likely worth it. As your business grows, you can re-negotiate your rates with your payment processor.
Aside from the merchant account, find out what other features your potential processor can offer. These include things like:
What types of payments can they accept?

What are the fees associated with the account?

Do they offer a payment gateway?
All of these will be important factors in your decision when choosing who to choose for your payment processing services.
3 – Integrate Hardware and Software for Ease of Use
Although the world often focuses on software, it's important not to forget the hardware that goes along with it. If your business operates in a brick-and-mortar environment, you'll probably need a physical credit card terminal to work with your software. Determining what hardware will sync with your online payment gateway services can be a challenge, but once operating together, will make a world of difference when trying to manage and optimize your online business.
In some cases, you'll find these three elements in tandem with one another. If your eCommerce platform has a preferred payment processor that fits all of your needs, they likely offer the hardware to go along with their services. Again, it may cost a little bit more on the front end, but the long-term benefits for your business will be great.
If you conduct business both online and in-person, make sure that your platforms work seamlessly in both settings. Many companies pride themselves on one or the other, but there are only a select few who can offer both. Remember that the more functionality you have in the beginning, the more your business can grow over time.
Conclusion
Taking a retail business location and opening an online store is not necessarily as hard as it seems.  By doing a little research, asking your payment processor some questions, most merchants can add their new storefront with minimal challenges.  The benefits that come with creating an online store can be substantial, making this addition a very wise decision for most businesses.
---
You may be interested in: 6 Points to Keep in Mind About Offshore Merchant Accounts