Even if you're at the infancy of your career as a digital marketer, and you aren't knowledgeable enough on how certain SEO concepts work — such as optimizing your Robots.txt, WebP image format, implementing structured data markup, etc. — you can still lay the groundwork for your SEO campaigns.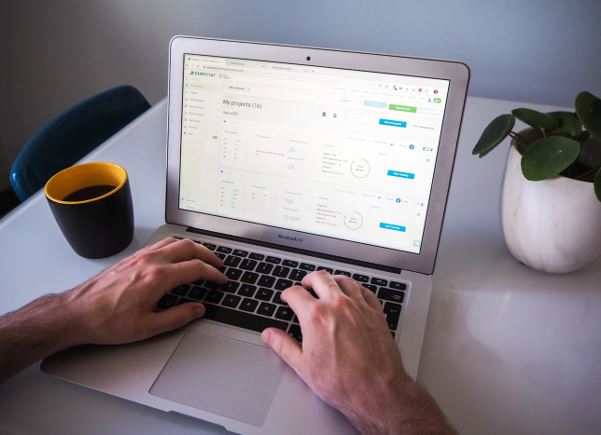 By using the right tools and giving due diligence studying the ins-and-outs of SEO, you can get your web pages to rank on the search engine results pages (SERPs).
In this guide, we'll skip the part where we'll cover the ins-and-outs of SEO, rather, we'll look into the easy-to-use, yet highly-effective SEO tools for your campaigns.
Let's hop right in.
Ubersuggest
Ubersuggest offers all the important features that marketers need to create effective SEO strategies.
These features include:
The tool generates several keyword suggestions, related keywords, questions, and more, to help you find relevant keywords with a decent amount of monthly searches that's fairly easy to rank.
Clicking on each keyword also gives a list of its top-ranking pages on the left side of the results page.
Ubersuggest's Content Idea feature lets you uncover highly-engaging content ideas that you can re-engineer and write about on your website.
Signing up for a free account gives you more results (still for free).
View your competitors' top pages to learn what they're doing right. You can even view the sites that are linked to their pages so you can target the sites in your link building campaigns.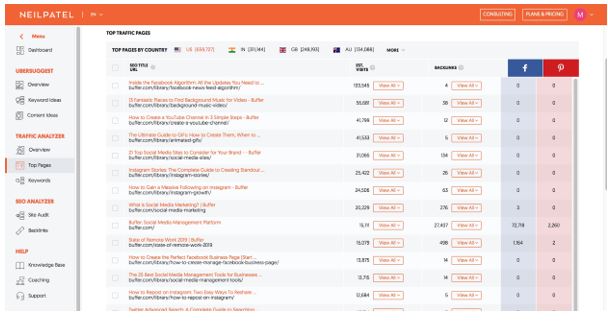 See results by country to target location-specific content.
The in-depth site audit crawls several pages for free and provides easy-to-understand results such as key metrics, SEO health, site speed, errors, and recommendations.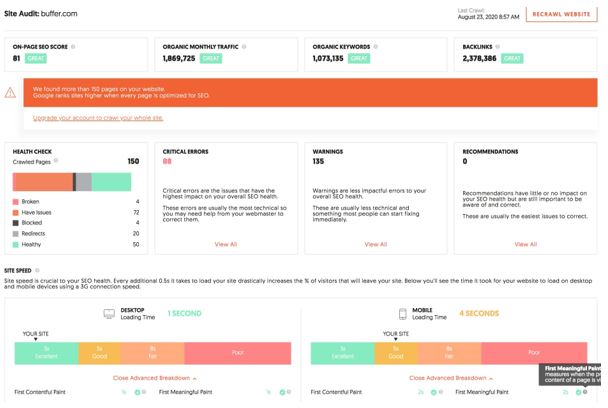 See where your competitors are building links and build your list of backlink targets using the free feature.
Ubersuggest is a freemium product, meaning, you can get most of its essential features for free. Its paid packages are also cheaper compared to other tools like ahrefs, Moz, SEMRush, etc.
AnswerThePublic
AnswerThePublic is a free and easy-to-use keyword tool that visually presents keyword suggestions from Google.
Just enter a topic or keyword and the results provide suggestions based on the five Ws, plus results starting with 'how', 'are', 'can', 'which', and 'will'.
By default, the results are presented in an image called a search cloud. Clicking on the data tab makes it easier to read.
Use these phrases to come up with different content about a specific topic or keyword.
Add these topics into existing articles to provide more relevant information, or create new articles for unexplored topics in your niche.
Some of the results are not useful. However, once you find promising phrases to use, these can direct your top-of-funnel content strategy.
To narrow down the right keywords, use other keyword research tools such as Ubersuggest to see relevant metrics.
Website Penalty Indicator
Improving your SEO performance also means avoiding getting a penalty from search engines.
Google updates their algorithms occasionally so marketers should be aware of the new changes and adapt accordingly. Otherwise, you risk receiving penalties and decreasing your SEO performance.
The FE Website Penalty Indicator helps you identify penalties by showing your organic traffic alongside the period that Google updated its algorithms.
Take note that you can also zoom in to see more details during a specific period.
If your traffic dropped and it was near an algorithm update, it means your website was hit by this new change.
Use the legend below your results to check the specific update according to color.
When you scroll down your results page, you will also see a history of all the algorithm updates from Google. Use this to easily check what affected your SEO performance.
This website penalty indicator is not only simple to use, but also freely accessible on their website.
Pingdom
Google algorithms use site speed as a signal to rank pages.
A load speed checker like Pingdom shows your page speed, analyzes it, and gives recommendations to improve your page's loading time.
When you test a web page, notice that you can choose to test your website in different servers as well.
Some pages load faster or slower in certain parts of the world. Make sure to test your page on different servers and see how other users experience your website.
As for your page results, it is very simple and straightforward.
It grades your performance and shows your page size, load time, and the number of requests. Take note that fewer requests means your pages can load faster.
The results also provide recommendations to improve your page. When you scroll further down, you will see detailed results based on response codes, content size by content type, and more.
However, don't be overwhelmed. These are just additional information you can use to further improve your page.
All you need is the summary of your load time, page size, and number of requests to understand your page speed and how to fix it.
Remember that improving your site speed also increases users' average time and lowers bounce rate. Not only do you improve your SEO ranking, but you also enhance your user experience.
Grammarly
Part of an effective SEO strategy is writing good content. Optimize your pages not only for Google but also for your readers.
Grammarly improves your content by proofreading its grammar, tone, readability, and overall quality. It makes editing fast and easy for marketers.
Grammarly's features include:
Customize your writing suggestions to fit the audience, domain, tone, intent, and formality that you are aiming for.
Grammarly ensures that your content is clear, grammatically correct, engaging, and understandable for your readers.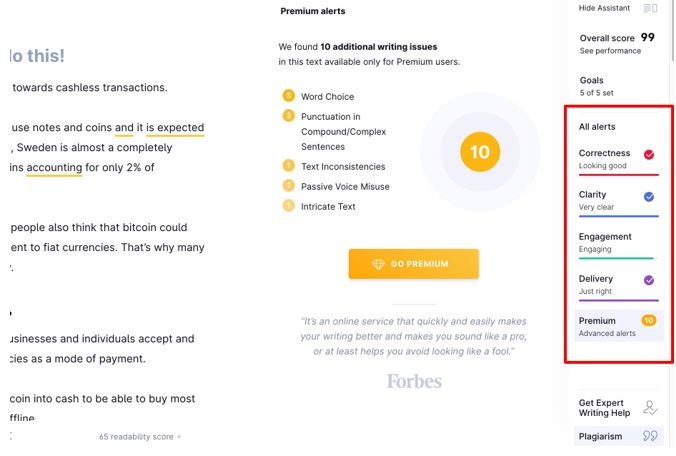 Subscribing to the premium plan unlocks more alerts and writing suggestions.
Clicking on the performance feature shows an overview of your content such as the overall performance, word count, readability, and vocabulary.
Take note of your readability score and aim for 60 or higher for better SEO performance.
Scan your content for plagiarism to avoid being flagged as duplicate content and negatively affecting your SEO performance.
The feature is available on the free account, but it does not provide detailed results.
With these, you can publish appealing content that others can share and link to.
Create effective SEO strategies
With all the available SEO tools in the market, it can be quite confusing and overwhelming for marketing newbies. However, SEO does not have to be difficult.
Using the following SEO tools will help beginner marketers to create effective strategies that drive more traffic to your website.
---
Interestijng related article: "What is Search Engine Optimization?"