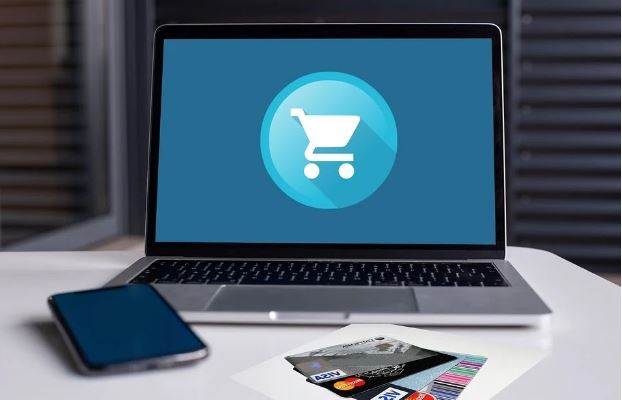 Building a successful dropshipping business has never been a more achievable goal thanks to the creation of innovative ecommerce store builders, B2C marketplaces and automated software solutions. While some prefer to dropship on eBay, others go down the route of building their own online shop using Shopify or WooCommerce, but which is the better overall option?
In this straight to the point guide, I'm going to discuss the pros and cons of dropshipping on eBay compared to through your own Shopify or WooCommerce store. I'll also give you some hints and tips when it comes to which is the right option for you depending on your circumstances and business plan.
eBay Dropshipping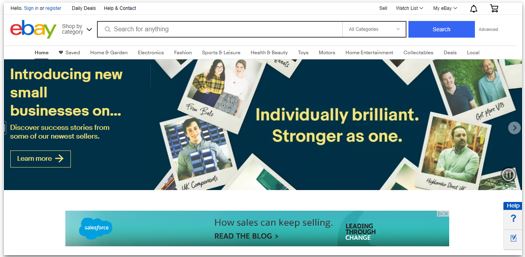 Amongst the top 100 most popular websites in the world, eBay is without a doubt a giant in the ecommerce industry, attracting over 50 million monthly users and growing steadily each year. One of the biggest advantages to starting an eBay dropshipping business is getting instant access to this colossal network of keen and ready buyers.
Furthermore, signing up as a seller and listing your first product literally only takes a few minutes. You don't need to commit hours of your time learning coding or web design. You also won't need to worry about managing orders, payments, refunds and site maintenance, as eBay handles it all.
However, the downside to selling on eBay is the lack of control over your own business. It's not uncommon for eBay to suddenly and swiftly change their policies and rules, as seen with some of the most recent changes to their returns and selling standard systems, as well as the introduction of managed payments and service metrics.
Therefore, when dropshipping on eBay, you need to be prepared and willing to follow the rules, as well as quickly adapt to any new rules. In regards to cases, requests and negative feedback, the final decision will always be in the hands of eBay and on most occasions, eBay will side with the buyer, even when they're wrong. Therefore, processing a mandatory refund for the occasional 'item not received' or 'item not as described' case is inevitable.
Pros
Over 50 million monthly users
Start selling in any country in minutes
No need to learn web design or coding
Fairly low listing and selling fees
Dropshipping is allowed
Cons
Constantly changing policies, systems and rules
Restricted by selling limits, performance standards and payment holds
Strict seller metrics, biased feedback system and nuisance cases
Less opportunity to build your own unique brand and identity
Extremely tough competition with thousands of other sellers
Retail arbitrage is not allowed
If you're completely new to the concept of dropshipping, eBay is a fantastic place to start. Not only will you be able to learn the ropes of running an ecommerce business, but you'll also earn some fairly quick profits in the process. For more detailed information, please check out this comprehensive eBay dropshipping guide. Alternatively, search on YouTube where you will find countless in depth videos on how to start an eBay dropship business created by those who have been there and done it.
Shopify and WooCommerce Dropshipping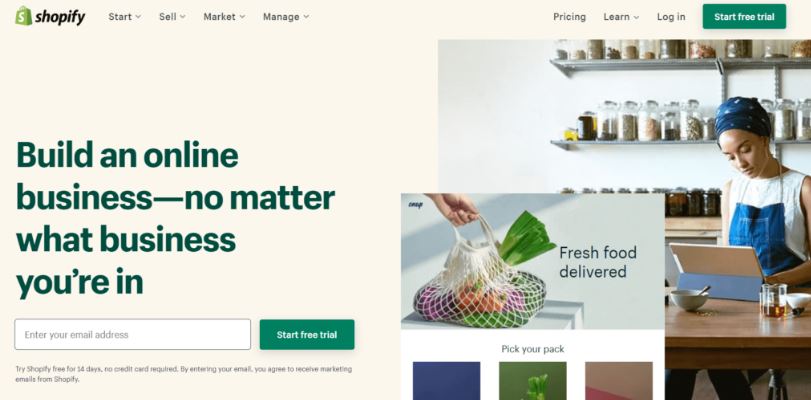 While dropshipping on eBay is the route most people take, it's not the only option. Building your own ecommerce store using Shopify or WooCommere is the best way to solidify your income without relying on a third party website or company.
Unlike with selling on eBay, having your own store gives you full control. You won't be restricted by selling limits, performance standards or payment holds, while also not having to worry about negative feedback, cases or defects. You will be the sole decision maker of your own business, which is exactly how it should be.
Another advantage to dropshipping through a Shopify or WooCommerce store is the huge amount of funds you will save for not having to pay seller fees. As it stands, eBay takes 10% while PayPal takes around 3-5% for a combined total of around 15%. Therefore, if you sell £10,000 worth of product in any given month, your selling fees will be somewhere around the £1500 mark.
However, when selling on your own website, fees for processing payments can be as low as 2-3 percent. Both Shopify and WooCommerce are compatible with some of the best payment gateways around including PayPal, Stripe and Apple Pay. Therefore, you'll have plenty of choice when it comes to accepting payments and minimising expenses. The money saved can be invested in paid advertising or improving your ecommerce website.
Pros
More flexibility and control over your own business
Earn higher profit margins due to no selling fees
Greater opportunity to establish your own brand
No reliance on any third party websites
Less competition and no other sellers
Can sell the business at any time
More likely to get your products found on Google
Cons
Takes more time and effort to get your store up and running
Need to learn online marketing, traffic generation and advertising
Requires additional time to maintain the website and content
Could take longer to start generating a profit
Again, YouTube is one of the most powerful free resources for learning how to build a dropshipping store using Shopify or WooCommerce. From actually building the store to advertising and marketing, you'll be sure to find a video which covers it all.
Final Word
There has never been a better time to start a dropshipping business thanks to simple online store builders and third party marketplaces. While dropshipping on eBay is a quick way to start generating income, launching an online store is the better overall solution as it allows for more flexibility and control, while also cutting out the costly, profit diminishing fees attached to selling on eBay.
WooCommerce and Shopify are both very simple to use and fairly cheap store builders. However, they are not the only options. Alternatives include BigCommerce, 3dcart and Weebly, all of which have their own pros and cons. It's strongly recommended to research each software individually to determine which is right for your needs and budget.
---
Interesting related article: "What is e-Commerce?"