Establishing a retail shop online is somewhat different compared to a standard website or web app. It requires different tools, hence different functionality. And only if you already have a web resource and want to pass to commerce, leverage third-party plugins for eCommerce integration. Otherwise, you'd better go with a website builder. It will let you develop the store from scratch and avoid the hassle of finding instruments for eCommerce apart.
For those of you who want to find an ideal solution, we've prepared a list of 5 website builders to let you get off easy while creating a full-fledged e-store.
1. Shopify
Shopify is a leading and most trusted eCommerce platform on the market. It comes equipped with everything you may need to launch and control the retail store. Meanwhile, it is easy to use which makes it a perfect choice for a beginner user as well. Among other features, Shopify offers:
A lot of free and premium themes.
Built-in payment gateway.
POS software.
24/7 dedicated customer support.
A bundle of Shopify apps to make life easier.
Free trial — available for 14 days.
2. BigCommerce
If you are in the market for a robust and versatile eCommerce website constructor aimed at omnichannel retail, put the BigCommerce platform on the list. Unlike other similar builders, BigCommerce boasts an extensive set of features that make it rather suitable for the needs of large e-stores.
B2b features: wholesale rate, quote management, custom price lists, etc.
Support for multichannel and omnichannel sales.
No hidden fees for transactions.
POS software.
CDNs for easy access from anywhere.
Free trial — available for 15 days.
3. Squarespace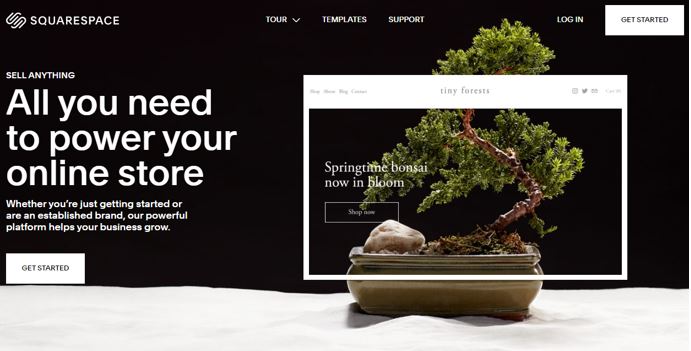 Everyone who strives to get an appealing design for their online shop will be able to evaluate the Squarespace site builder. Aside from eCommerce functionality offered through all plans, the constructor also boasts:
Bulk of classy themes.
Embedded SEO, blogging, and analytics tools.
POS solution.
Autodetection of the abandoned carts.
Use of Order API, etc.
Free trial — available for 14 days.
4. Wix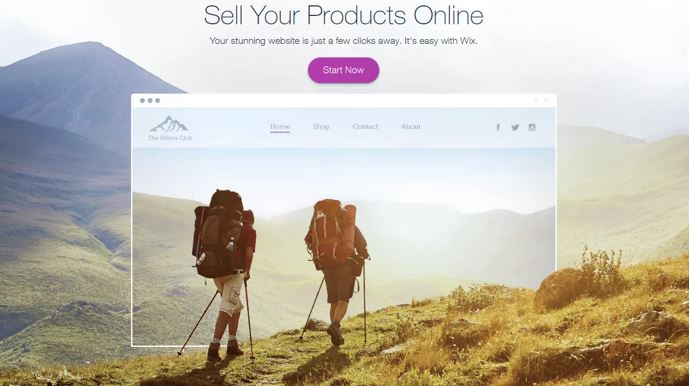 Wix is another website constructor of the greatest demand among the beginners. Fully hosted platform, ease of use, and a simple drag-n-drop page builder — these and other features make it a perfect deal for everyone who establishes their first online shop from scratch.
A vast number of themes.
SEO and mobile optimization.
Support for multiple forms of payment.
Worldwide delivery.
Inventory tracking and more.
Free trial — available for 14 days.
5. 3DCart
Even though 3DCart is not that popular compared to other eCommerce site builders, you'll still be impressed with its extended functionality. Expert developers and hardened e-store owners will greatly benefit from leveraging the platform and integrating the elements to a retail website.
Search engine optimization right out of the box.
Over 50 free mobile-friendly themes.
Support for 100+ payment processors.
Access to APIs.
Embedded blog functionality.
Free trial — available for 15 days.
Final Word
If you plan to build a retail store independently and search for a solution that would perfectly work for you, put these eCommerce website builders on a list. Otherwise, connect to the professional agency that will advise you on the most appropriate option.
For more information, please contact us at zoolatech.com.
_______________________________________________________
Related articles you may find interesting: