Even though sports betting is still being looked down on, this growing industry brings several billions of dollars to countries worldwide. With the rise of Internet technology, wagering has found a way to reach even more users, including those who have never considered sports betting as fun or attractive.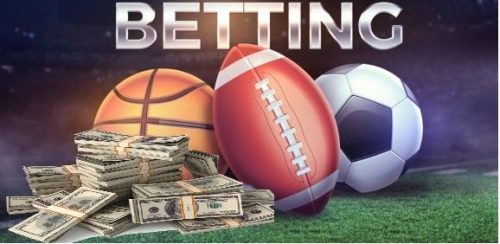 The growth of the sports betting industry was greatly impacted by two factors. Firstly, online sports betting and gambling have made wagering more accessible to players around the world. Secondly, countries that prohibited any kind of sports betting or online gambling are now passing new laws that will allow players to use the services offered by local operators.
One of the countries that have undergone various changes in regards to the legalizations of sports betting and wagering in recent years is the United States. Every state that considered legalizing sports betting used economic interest as the main argument for doing so.
In this article, we will cover some facts about the sports betting industry and the way it impacts the economy, as well as the main argument for and against legalizing it.
A Short Statistical Summary of the Sports Betting Industry
If you are following hot news from the world of sports wagering and gambling, you must have noticed how new operators are appearing every week, ready to conquer the market. Although everything you want to do at that moment is exploring the options that Online Sports Betting in Colorado has to offer, there is much more to it, if you are willing to pay attention. To begin with, this means, that new laws have been passed in a certain area allowing operators to reach out to both local and worldwide players. But it also means that many people got a new job and there is a new economic boost to the state where the website is located.
According to some statistics, over 4 billion people admitted to having placed a wager at a point in their life. On the other hand, over 1,5 billion people actively bet on sports every year, and this number is expected to grow, given the new-found accessibility via the Internet.
Right after the Supreme Court decided to lift the federal ban on betting, it was estimated that the generated revenue was over 900 million dollars, less than a year later. After that initial response, it was then estimated that if every country in the USA legalized sports betting, it would bring over a 40 billion dollars boost to the US economy, and provide several hundreds of thousands of jobs nationwide.
Arguments against Legalization
One of the main arguments against the legalization of sports wagering is that it would take money out of the local economy. However, just because wagering is not legalized in some states does not mean people do not do it. Players turn to off-shore providers, and in this way, the country is losing more money than it would if the betting was legalized.
Another argument against sports betting legalization includes the problem of addiction. Most critics claim that many people would succumb to too much gambling and betting, and end up losing all of their money. However, many countries, like the UK, that have legal sports wagering, are handling these problems through a number of responsible governing bodies, like the Gambling Commission, that controls both the operators and players and keeps everybody in check.
Arguments for The Legalization
Whereas anti-legalization arguments are based on a number of "IF" theories, most of the pro-legalization arguments are based on facts.
Therefore, here are the things that we can be certain of.
Once legalized, sports wagering will add at least 20 billion dollars to the US gross domestic product. Over 200,000 new jobs, or even more, are expected to be open around the country. Moreover, the individual benefits of residents like wages will add more than 10 billion dollars to the total labor income. Only in tax, the sports betting industry would end up giving more than 8 billion dollars across the country.
---
Interesting Related Article: "Sports Culture and the Impact on Sports Betting"