In today's world, there are over millions of companies trying new methods to attract audiences and turn them into potential customers. This can be immensely challenging as each company has to have a defining product or service in order to gain a competitive advantage. As the internet and technology spheres continue to blur the line, businesses are also implementing new techniques that can increase their brand image.
If you are a business owner that is looking to strengthen your online presence, it is highly recommended that you search and compare a list of digital marketing agencies that specialize in increasing a company's brand image online as well as maintaining an attractive and engaging web presence in order to generate new leads and increase the financial revenue of your business.
Many of these digital marketing agencies like Clickmatix, provide businesses with a number of useful services that can lead to a boost in overall product sales if done in the right way. Depending on the budget you are willing to spend, they will also offer specific digital marketing tools that further develop and improve your existing digital marketing strategy. These are listed below in detail.
Some of the Most Used Digital Marketing Tools:
Google AdWords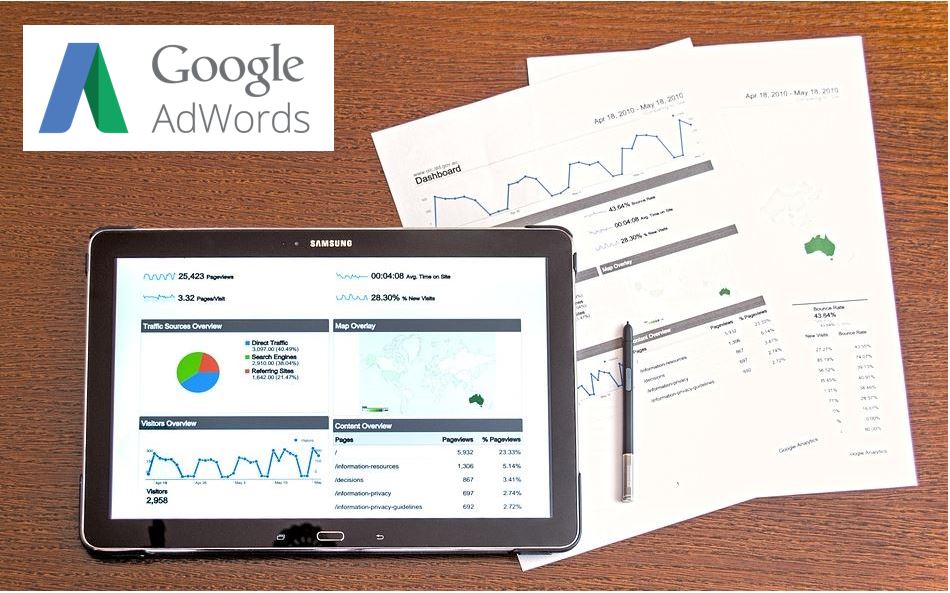 Google AdWords is considered to be the best for companies looking to generate leads through online advertising options. This digital marketing technique also includes additional tools such as Google Keyword Planner (which enables businesses to choose specific keywords to include in online advertisements).
With the Keyword Planner, companies can create content around the most popular or currently trending keywords and place them strategically in their web adverts or on other social media platforms. This method is known to be extremely effective and can quickly increase the number of prospects as well as turn, first-time viewers, into loyal customers down the line.
Ahrefs
Ahrefs is similar to Google AdWords but also contains a large database of around 150 million keywords. These can provide companies with a better insight into how to go about implementing their marketing strategy more effectively. Ahrefs is a comprehensive Search Engine Optimization (SEO) digital marketing tool that has the ability to boost a company's web traffic numbers much quicker than other digital marketing methods.
They provide companies with real-time content rankings with the use of the Content Gap tool, Ahrefs allows you to conduct competitive keyword analysis and compare them with your main competitors. This way, you can work around the keywords your main competitor is using and you can also check to see how much web traffic they are generating through these content rankings.
The biggest advantage of using digital marketing tools like Ahrefs is that it can provide the option of SEO backlink analysis. This is where backlinks to your website can be added in the content which is posted on other blogs and platforms. Once the backlink is elected, it will redirect the user to your main website.
Google Analytics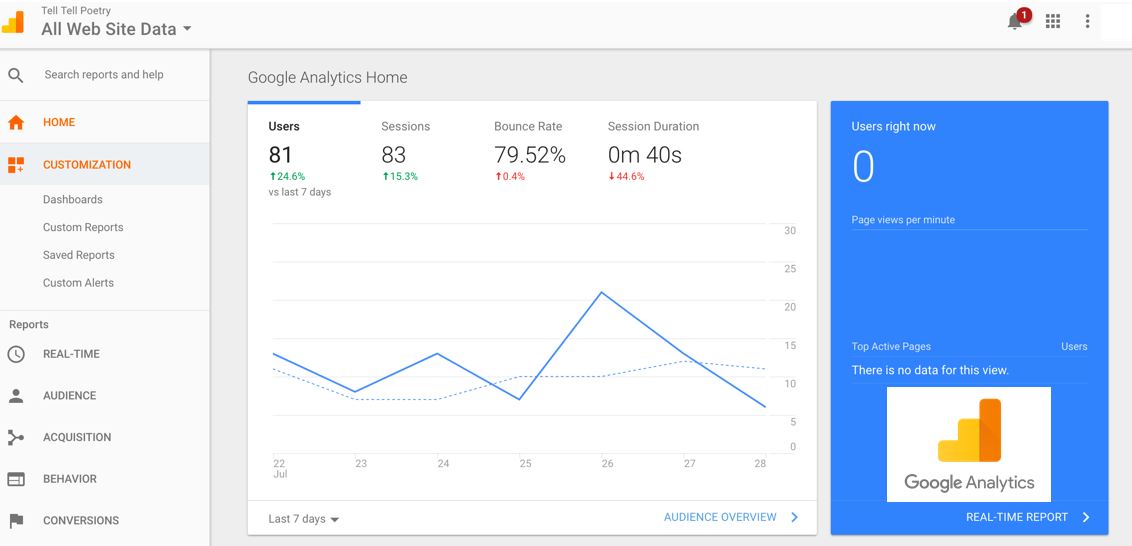 Google Analytics is widely used in the digital marketing space as it is free of charge. This online marketing tool is extremely popular as it enables businesses to track the activity of each visitor that accesses your website. Google Analytics provides users with numerous parameters that when researched carefully can help improve the digital marketing strategy of a business. Apart from Google Analytics, an online-centric business can also incorporate the best-in-class marketing analytics dashboards with the help of IT specialists like "Marketing Reports" which can help in easy and effective tracking of business data, information, and key performance indices or metrics. In this way, you can get an insight into your sales & revenue, get real-time customer information,  customer behavior, and enhance team collaboration.
Some of these parameters include first-time visitors, leads generated, sales made, number of downloads, demographic, and geo-location of most visited users. Growth marketers often state that for businesses to increase awareness, the number 1 hack is to use Google Analytics.
What is the Role of a Product Manager?
A product manager's role is not specifically defined as he needs to work with many in-house departments product engineering, sales, support teams, marketing, human resources, etc.
If you would like to know how to become a great product manager, ensure that you have each of the core objectives which are listed as follows.
Product managers are required to facilitate inventory turnover in order to adjust production schedules accordingly (in the event of a delay) as well as product inventory levels.
Product managers are required to study the competition and accordingly strategize,  assess, and develop market conditions to counteract this.
Product managers are required to work hand in hand with the sales director so as to develop a failsafe product marketing strategy.
Product managers need to analyze all expenditures carefully and then plan a budget for the cost of sales and production, and study the current trends in the market by using research data in order to determine the right pricing for a product.
Product managers should ensure that any critical information is updated to the product management team. After which a sales forecast and product analyst reports need to be prepared for both, the short and long term.
Product managers are required to precisely maintain all operational requirements through the scheduling and assigning of employees as well as checking the quality of completed tasks and accordingly evaluate work results.
Product managers are required to continuously assess market data for the product in order to ensure that product demand is met, they must also research all customer input data and sales call results.
A great product manager will need to constantly study and update himself on all technical knowledge of the product. They will have to attend educational workshops and review the latest professional publications related to the product.
---
Interesting related article: "What is Digital Marketing?"
Video – What is Online Marketing?