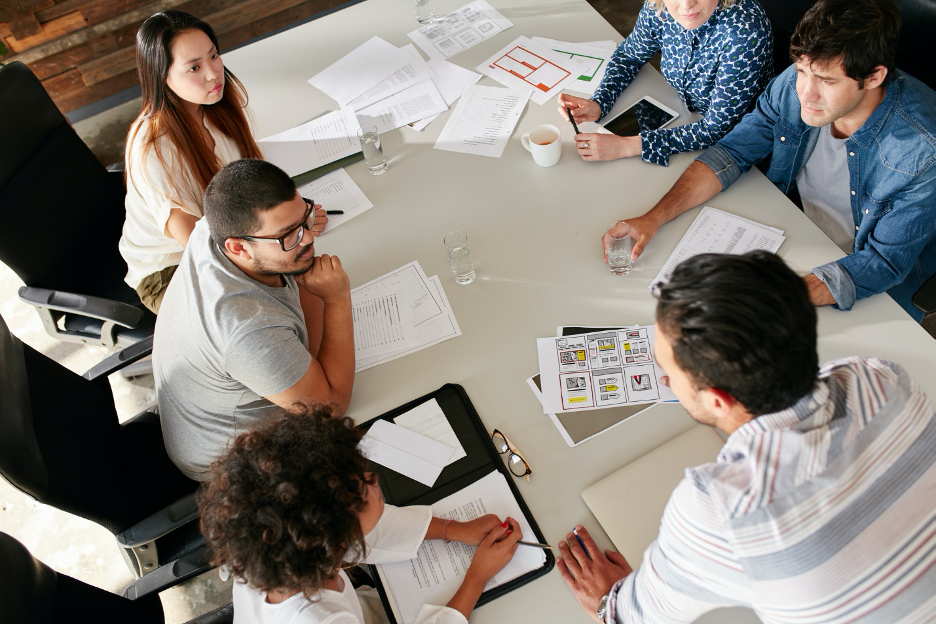 Most of the population in Singapore is now online. As a business owner, this is the next market frontier to target. A 2019 report shows 73% of internet users in the country purchased a product or service. 90% of these shoppers first searched for a product or service online before buying.
In the traditional marketing landscape, outbound marketing tactics such as TV ads, mailing flyers, and physical advertisements were the only solutions available to marketers. However, these tactics are loud, annoying, intrusive, and they deliver content audiences don't want.
Today's unique business order requires a more subtle form of marketing. This is where inbound marketing technique comes in handy.
Introducing Inbound Marketing
Inbound marketing has emerged as an effective tactic to convert prospects into customers. This technique seeks to attract, engage, and delight website visitors through helpful content. By providing meaningful content, your business can build lasting relationships with consumers, prospects, and customers.
Marketers position their businesses as the solution to specific problems that consumers might have. The content marketing methods used in this campaign are about creating valuable experiences that have a positive impact on customers and your business. These tactics fall into:
Attracting tools: Ads, blogging, video content, content distribution
Engaging tools: Email marketing, marketing automation, chatbots, lead management, lead flows
Delighting tools: Marketing automation, attribution reporting, email marketing
More than half of marketers realise a higher ROI with inbound marketing than with outbound marketing. Internet users are embracing inbound marketing techniques such as video and social media.
The best digital marketing agency Singapore can help unlock your business marketing potential by identifying the best tools to use. These professionals have the expertise and technology to help you bring the best out of your inbound marketing campaign.
What Makes A Successful Inbound Marketing Strategy?
Inbound marketing is highly effective but you can only achieve your marketing objectives if you start with a definite objective. An inbound marketing strategy is a long-term plan of action to help you reach your campaign's defined goals.
This post explores critical elements of a successful inbound marketing strategy to attract, engage and delight customers.
Clear Goals
When designing your marketing campaign, take time to set the goals which will guide you. You need a clear direction for the campaign if you are to achieve the desired results.  The first step is to craft an inbound marketing mission statement that sets the tone of your strategy.
Ask yourself what you want to achieve: better ranking on SERPs (search engine result pages), better customer satisfaction rates, more engagements, or more return customers?
Clear Understanding of your Audience
Your inbound marketing strategy must narrow down on the target audience.  Your marketing agency helps you do this by leveraging available analytics and customer insight. Buyer personas come in handy at this stage.
These are tools to help depict fictional and generalised representations of your ideal customer. You can connect better with your target audience if you understand their goals, needs, priorities, and challenges. This is what a buyer persona helps you achieve.
Search Engine Optimisation(SEO)
Search engine optimisation (SEO) is a fundamental feature of any successful digital marketing strategy. Most people will interact with your Singapore business from search engine results. If you're not visible on SERPs for a particular target keyword, then your business simply doesn't exist.
With the best SEO tactics, you raise your ranking on SERPs, boost your brand's visibility, increase conversion, web traffic and achieve other marketing objectives.
Content Strategy
Content is at the heart of your inbound marketing strategy. Your content strategy determines how well your overall campaign pans out. Content marketing entails creating and distributing valuable and educational content that resonates with your target customers.
In your content strategy, integrate content audit, marketing goals, high-quality writing and media, and competitor analysis and engaging topics. You also need a content map to coordinate your approach. This ensures your content stands out in Google's Search Engine Results Page (SERP).
Analysis and Reporting
You have to keep tracking and analysing data from your campaign. There are available tools such as Google Analytics to gauge the success of your goals and KPIs. A data-driven marketing campaign is flexible and can help you achieve your marketing objectives faster.
Value Proposition
When designing your inbound marketing campaign, start by defining your value proposition. To do this, find the primary pain points and need states. You should formulate a statement describing the benefit of your products or services.
Your value proposition also details how you will solve your customers' needs. It also describes what distinguishes you from other businesses.
Go-to-market plan
With your plans in place, you need a go-to-market plan to actualise what you have on paper. For this you need a content calendar that dovetails with your objectives. You also need a promotional plan that details how you'll amplify your content.
Wrapping Up
Inbound marketing is revolutionising business marketing. More marketers have embraced this more creative marketing approach over traditional outbound techniques. It is a long-term strategy that boosts your Singapore's company growth. However, it can only succeed if you understand your audience, leverage analytics and plan each step carefully. This guide will help you do this.
---
You may be interested in: "Digital Marketing Strategy: 6 Good Reasons to Revamp It"