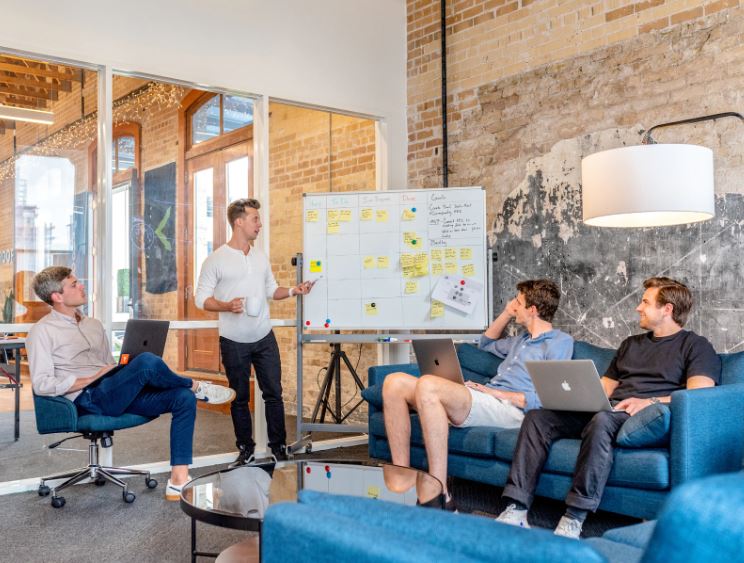 Marketing is easy, effective, and marketing takes some strategy. If you're looking to build an effective affiliate marketing strategy, there are a few guidelines to follow, but luckily they aren't that difficult to adhere to. By communicating effectively to your target demographic you're likely to build a strategy that will promote your goals in the long term.
Find an Audience
Finding what demographic you want to reach with your Blog can be the most difficult and daunting task in initiating a marketing strategy. Luckily, once you get over this hill, it's much easier to initiate your plan of approach to your potential visitors. You of course need to find something that people are interested in, something people want to know more about and can't necessarily find information about elsewhere. Although it sounds counterintuitive, by tackling a niche market you're able to develop a repeat audience, and potentially lead them towards additional relevant content.
Ensure you're interested in the content that you want to produce and the products you want to include. If you're disinterested in the content you're less likely to produce original, and informative posts. If you're looking into developing an affiliate website, the experts at AffiliateProfitPower.com provide further information in establishing an affiliate site. A key element mentioned is being able to produce unique content, and enjoying what you content you decide to expand upon.
Reaching Your Audience
Although social media platforms may not offer the cheapest incentive for you to advertise in order to reach your audience, they do have an impact, and if you're caught in the wave of social media reach it can be a good marketing tool. If you do choose to use social media as a form of outreach to your audience, ensure that you're using one form.
By attempting to use multiple platforms to reach an audience you'll be expanding your budget and potentially reducing your ROI (return on investment). Stick to one channel of communication, it will reduce expenses, increase your range, and offer a less confusing/stressful way of attempting to attract visitors. Even more effective is harnessing email marketing, which provides a much higher ROI and involves developing a relationship with your customers. 
Communicating with An Audience
For starters, develop evergreen content. Content that is relevant and stays that way, and won't be outdated over time. An informative article that extends past 1000 words is worth far more than five articles that are not relevant or informative to your audience.
When you generate this content, make sure you're using an informal approach. If you're running an affiliate blog, you're talking to your visitors, not running a verbatim pitch. If you sound like a real person, they'll be more likely to listen to your content as if you were a real person, and engage with you on that level.
If you keep producing evergreen content that is relevant to your following, they'll be more likely to continue to visit. Repeat "customers" for your affiliate's are more likely to want to purchase content than that of new customers. Repeat business (or visits) is good business.
Build a Reputation
You want to build a reputation with your audience that you provide, unique, original content, and they can trust you for the information. You don't want to add anyone's email to use in your email marketing strategy without their explicit permission. This is more likely to drive them further away from being "caught" in your marketing strategy, and less likely to participate in repeat visits.
Create content that is difficult for your audience to find elsewhere, this makes you seem like the only source they can get for repeated visits. Always, always, produce original content, even when it can become difficult instead of copying what other sources of content are doing.
If customers can reach their information at the original source why would they visit your website? Being caught for doing this can also further damage your reputation, and this can spread faster than any promotional marketing tool that you have available. Protect your reputation, and build a loyal following.
By continuing to research, and following a few simple guidelines you can develop a marketing strategy that is effective at building your platform. You want content that reaches people who can't find your source of information elsewhere. You want to use all the methods available to you to reach your audience, and return them back to visit your site. When you communicate with them you're having a conversation, not a formal dialogue.
By adhering to a few principles of internet politeness, you'll soon build a reputation with your followers that will show your marketing strategy in action is effective.
_______________________________________________________
Interesting related article: "What is an Incentive?"