Small business advertising is a customer-generator. Large companies can afford to spend huge amounts of money just for brand awareness, while ambitious small firms and entrepreneurs should know how to best use their low-budget opportunities.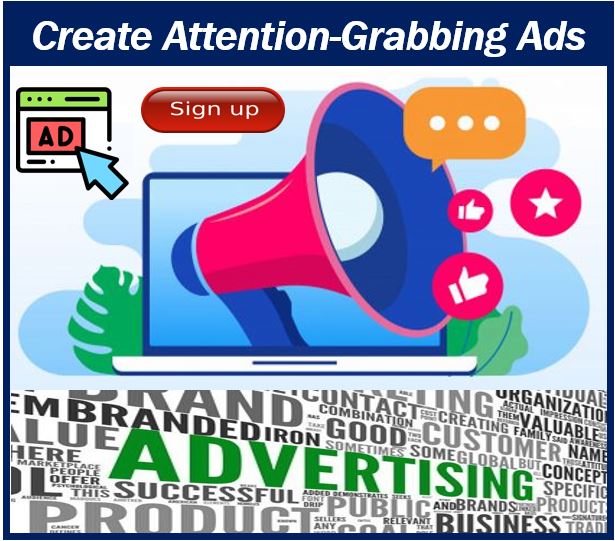 In this article, you'll learn about advertising rules and factor and how you can use Google Ads and other types of advertising for your small business.
Advertising Rules and Factors
The two important rules for an advertisement for small businesses are:
● Customer flow
Small business advertising is aimed to increase brand awareness and sales. The most important purpose of advertising is to inform buyers and customers about specific offers of goods and services, attract new customers, and retain old ones.
● Profitability
If you invest a certain amount of money in advertising and everything pays off in profit, then it works. If you spend more on advertising than you get from it, such advertising is ineffective and must be turned off.
Among the factors affecting the effectiveness of advertising are the following:
● The target audience
The target audience is people who have specific needs and can satisfy them with your product or service. If you try to sell a product to those who don't need it, nothing will work. They simply won't buy it. Therefore, you need to sell only to those who are interested in it — the target audience.
● Product characteristics
Any product or service has its characteristics in addition to the price. In turn, potential buyers have completely different needs. All services and goods can be divided by many characteristics: warranty, delivery terms, quality, and more. You need to understand the strong characteristics of your product or service and talk about them in advertising.
● The distribution channel
The distribution channel is the means that allow you to convey advertising to the audience. For example, you can use video ads for your business ideas, printed materials such as flyers, social media, and others. The choice of method depends on the profitability, reach of the target audience, and your business's nature.
● Advertising content
A person only looks at an advertisement for a few seconds, so things shown and written in your advertisement are essential. It's best to concisely write the main characteristics of the product or service and its benefits for the client.
● The size and brightness of the advertising material
A large and appealing banner catches the client's eye faster and attracts more attention. The proximity to other advertising also influences efficiency. Playing in contrast, you can place your ad in the middle of several large banners.
● Analysis of competitors
It is very important to find an answer to the question, "Why would your client, having a choice between your offer and the offers of competitors, choose yours?" For this, an analysis of competitors is done to understand their strengths and weaknesses and get valuable insights.
● The number of repeats or the duration of the placement
Sometimes customers are not ready to make a purchase right away. They may need more time to consider the offer. This is why it's important to remind the client about your proposition so that they don't forget about it and make a choice in favor of the advertised offer. The main thing is not to overdo it, as constantly repeated ads can be annoying.
● The number of funds spent
For example, the average conversion of an online store is 1-2%, which means that out of 100 people who came through advertising, only 1-2 people will make purchases. And if you spend money only to attract 50 people, there will likely be no sales.
Top Four Types Of Advertising for Small Business
Check out the top five types of advertising that can help you increase lead generation and conversions.
#1 Personalized advertising
Personalized advertising refers to the ability to serve ads exclusively to the target audience you want to reach. Consumers perceive personalization as fun and engaging. So, using personalized advertising can be a significant advantage for small businesses.
#2 Pay per click advertising
Due to a large amount of content on the web, customers are becoming less receptive to running long presentations and commercial videos. They want the most direct, concise, and quick communication possible.
Google Ads can be included in this type of ad. This is a form of pay per click (PPC) marketing, where you only pay when someone views your ad or takes action. For example, a prospect clicks on an ad and visits your website. This makes it easier to control your campaign budget. Also, you can always stop or pause your ad at any time.
#3 Mobile advertising
During the Covid-19 pandemic, people are spending even more time with their mobile devices, so young businesses should consider increasing their investment in mobile advertising.
Stories Ads format is becoming so popular that it has been taken over by Instagram, YouTube, Facebook, and even Linkedin. However, businesses and users can now do much more than just publish 15-second stories. With Instagram allowing each user to create their filters for others to use in their stories, brands now can create engaging and fun experiences for their customers and get great user-generated content for themselves.
There is also an active growth in in-game advertising. If you've played any mobile game in recent years, then you know what this is about. While being forced to watch a 30-second ad while playing a game to get extra boosts is certainly annoying, it is undoubtedly one of the most common ways game developers collaborate with companies to keep their game free.
#4 AI-based advertising
This type of advertising will allow brands to target an even more specific audience. As the number of channels used to reach customers grows, they become more challenging to manage. AI-powered software platforms solve this problem by using targeting signals and real-time adaptation for individual ads or campaigns across any channel.
The use of voice commands or voice search for commercial purposes, the introduction of the 5G network, and the blockchain – these advertising trends will be popular this year.
Conclusion
2021 is an exciting time for advertising. You can use more opportunities than ever to target prospective and existing customers with relevant, personalized content by using new ad technologies.
Nowadays, there are many ways available to help bring success to your business. For the best results, you need to try, experiment and choose the best combinations of advertising types.
---
Interesting Related Articles: "Promote Small Business on Instagram: 5 Stats Which Will Help You"