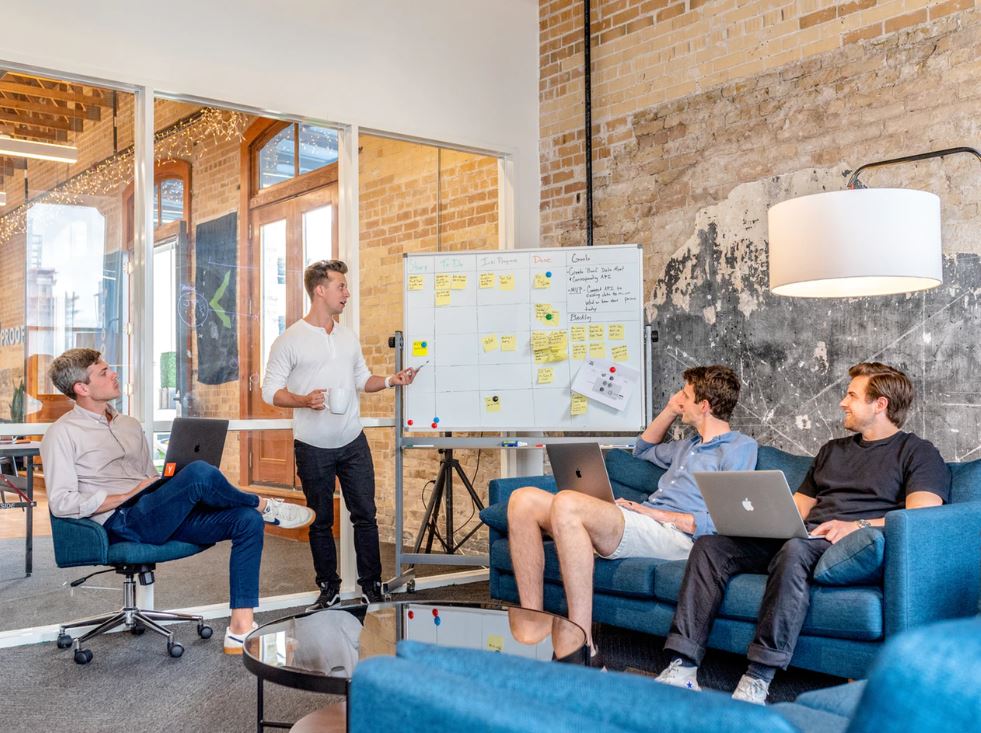 Many people think that the most difficult thing in business development is the start. Indeed, to launch your project, you need to do a lot of analytical and organizational work. However, starting a business, including a startup, is only the first step to achieving the desired result. The construction and promotion of the project require even more effort, time, concentration, and resources. After a successful start, the business faces a new difficult task, it is necessary to somehow attract customers. Customers use your business to solve their problems. They are the ones who pay you money for the services or products provided. They are the ones who give you the resources for further business development. It is important not only to interest the client, but also to keep him. Increasing the number of users is an important condition for your success.
It's not as easy to do as it seems at first glance. Today, competition is high in almost any niche, so it is important to be able to find new solutions and use proven methods to attract and retain an audience. Let's take a closer look at them!
Raise the level of communication with customers to a new level
Communication plays an important role in business development, which is relevant not only among team members during work. Effective communication is the key to understanding your customers. What they want and how much they are willing to pay for it. In addition, it is important to keep in touch with potential partners for the mutually beneficial promotion of your project. Thus, a business manager should always look for new ways and solutions that'll help improve the communication between the business and the target audience.
Today it is not so difficult thanks to corporate applications. In addition, small businesses and startups are gradually switching to remote work. Most projects already use business platforms such as Slack, Microsoft Teams, and Trello. Such applications can integrate the necessary tools for your business and use them from a single workspace. What does it mean? For example, you have organized and automated workflows and now managing a project using Slack. It won't be difficult for you to integrate additional tools. They'll allow you to communicate with customers and attract them to your business. It is enough to install VoIP, which allows using text messages and process customer databases. Slack SMS allows you to send mass mailings with promotions to customers, make appointments, collect feedback, process customer requests, and much more. Communicate with customers and promote your project, increasing the quality level of your business and attracting new customers!
Study the target audience
The analysis should be carried out during business planning and preparation of a business plan. However, even after the start, it is necessary to evaluate which groups of people your service/product attracts. You should always make adjustments to the operation and maintenance.
When researching potential customers, attention should be paid not only to gender and age but also to where customers come from. It is necessary to track traffic sources to focus on these channels in the future. Feedback is just as important as other criteria. After analyzing customer reviews, you'll understand how to improve your business and in which direction to move.
To make buyers more willing to participate in the survey, you can offer them some kind of bonus for answering several questions honestly and in detail. In addition, use the capabilities of business applications, for example, Slack SMS, as it was written in the previous paragraph.
Analyze your competitors
Always analyze your competitors. Before the launch of the project and even more so during its development. It is necessary to be able to identify the strengths and weaknesses of each competitor. Perhaps some secrets help them grow faster and attract customers better. You should use their strengths and eliminate weaknesses from your business. And most importantly – do not hesitate to borrow effective methods.
A simple way of exploration is to become a client of competitors. Go through all possible paths of their potential buyers. Become their secret buyer. Talking to the manager, come up with excuses not to buy, and study their work with customer objections.
There is another advantage of analyzing competitors, which many do not realize. The study of competing businesses will allow you to see the current situation in the market and understand what is happening in the niche right now. Analyzing the opponents, you can see the trend or the upcoming changes. You'll be able to make an important decision in time and make the necessary adjustments to the business.
Formulate goals correctly and set priorities
For business promotion to be productive and targeted, it is necessary to form goals. Depending on the goals, further interaction between buyers and you will take place. When there are clearly defined tasks, it becomes easier to move towards the result and make the right and correct decisions. Moreover, formulated goals and priorities increase the effectiveness of teamwork. When an employee sees and understands why he works, it increases his productivity, which will have a positive impact on business development.
Eliminate the weaknesses of your business
Any project has weaknesses. Do not pretend that everything is fine, even if you are satisfied with the number of customers. There are always problems. Someone works to eliminate or minimize their shortcomings, and someone continues to work without noticing them. As you understand, in the long run, those who are not afraid of their problems and try to solve them win. You should not spare time and resources to eliminate your weaknesses. On the contrary, working in this direction, you'll soon see a positive result.
Follow the mood
Often project managers gradually move away from business management as desired results are achieved and transfer authority to other people, which does not always bring good results. If a business owner is interested in promoting his services/product as quickly as possible and not spending much, then he should devote as much time as possible to project management. This is your business, your project, and only you are responsible for it, not someone else. Any employee can quit at any time and go to another company or create their own. Business owners do not have such an opportunity and should not have it!
---
You may be interested in: How the pandemic uncovered the problems of online learning