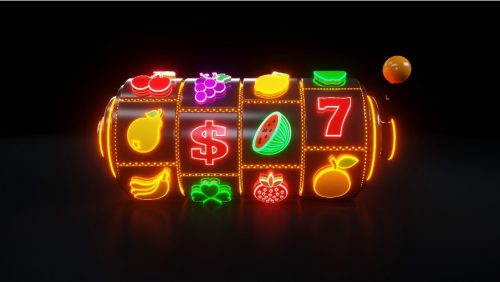 Slot machines can be found at every online casino. However, in the last few years, there is a significantly larger number of people who prefer to play slots at online casinos rather than land-based casinos. Today, we will go over the benefits that slot machines offer.
Privacy
Gamblers are able to enjoy privacy while they are playing slots online. There aren't any nosy onlookers, and they can don't have to be worried about anyone seeing them. Gamblers can also better concentrate on their gaming without having casino staff or other players interrupt them.
Huge Offer of Games
Online casinos are attractive to players because they offer a larger variety of slots than when they go to land-based casinos. There are jackpot slots that usually offer much higher payouts than the basic slots. There is a wide range of jackpots, from lower to highest. There is even a monopoly Megaways slots game you can enjoy at these online casinos. The variety of reels, paylines, and themes make online slot machines more attractive than traditional ones.
Bonuses and Rewards
Since there are so many online casinos on the market, they compete with each other by giving better bonuses and rewards to the players. To attract players to their casino, these sites will give welcome bonuses or other rewards for those who play frequently.
Convenience
A few decades ago, people had to travel to a casino in order to play slot games. Nowadays, all of the slots can be enjoyed by players from the comfort of their phones while they are sitting in their pajamas. Some online casinos have even created mobile apps that you can download, so players can play slot games literally everywhere, and they are more accessible than they were before.
Higher Payouts
Casinos are able to give gamblers higher payouts compared to land-based casinos. The reason for this is because maintaining an online casino costs a lot less than running the real thing. Since players play slots online, there are no overhead costs that the owners have to pay.
Flexible Stakes
You have the option to decide how much you want to stake in a spin with online slots. The minimum amount can be a few cents, and it can go up to hundreds of dollars. Of course, it all depends on how much you are willing to gamble. Even though slots at land-based casinos also offer flexibility in stakes, online slots are definitely in the lead.
Slot Tournaments
Besides having higher payouts and a large variety of games, online casinos also organize real money slot tournaments for the players at their casinos. Online gambling is made much more entertaining and fun with these slot tournaments. They also offer players more chances of winning bigger sums of money.
Ease of Paying
Given the visuals, graphics, and sound effects of online slots, there is no doubt that they are attractive to gamblers. Besides this, they are liked by players everywhere because the deposit and withdrawal methods are convenient. They offer a lot more options than land-based casinos.
---
Interesting Related Article: "Are mobile slots the same as online slots? "