For most people, sending a loved one to a nursing home is a difficult decision. You, your loved one, and the nursing home must all have a high level of trust and respect for one other if you want the best care facility for your family.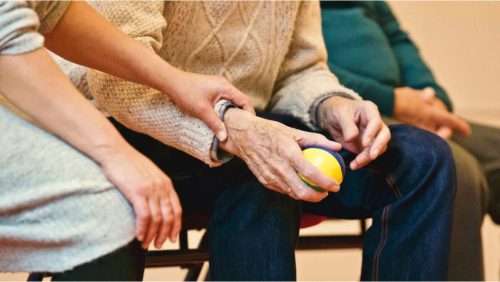 However, some nursing homes violate your trust and neglect your loved ones. In the United States alone, 40% of the nursing home residents have indicated abuse, and 90% have reported neglect.
When to Hire a Nursing Home Abuse Lawyer
If you become aware that a nursing home is overstepping your trust and abusing or neglecting your loved one, the first step is to contact a lawyer. For the residents of Chicago, hiring a Chicago nursing home abuse lawyer is the best way you can get justice for the abuse of your loved one.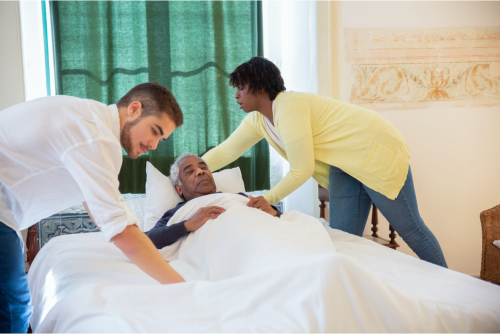 However, for most people, it can get confusing what situations require a lawyer's expertise. The following are some of the situations that require you to take legal actions against the nursing homes to protect your loved one.
1: Trust the Word of Your Loved One
Most of the time, your loved ones tell you all the details of their life in a nursing home. Pay attention to the details, especially when they talk about their treatment by the nursing home staff.
Nevertheless, not everybody in care facilities would be willing to inform you if abuse is taking place, so keep an eye out for common indicators of abuse or neglect.
2: Look For Signs Of Abuse
Some elders report physical abuse by their caregivers in nursing homes. If you noticed signs of physical abuse, such as bruises, cuts, or other injuries, immediately report it to the concerned authorities and hire a lawyer. Most of the abuser's caretakers are pathological liars and try to lie their way out of the situation. Abuse can also happen in the form of improper administration of medicines, confinement, and other methods that do not show visible signs.
However, if you notice a certain pattern and your loved one tries to communicate with you, then you should pay attention. Hiring a Chicago nursing home abuse lawyer should be your priority in such serious matters.
3: Notice the Symptoms of Neglect
Another form of abuse that most nursing home residents face at the hand of staff is neglect. Neglecting behavior of the staff is not always intentional but could result in serious results if the elder requires constant care.
If you notice signs of neglect and feel that the staff is avoiding their responsibility even after confrontation, then you should hire a nursing home neglect lawyer.
Why Hire a Nursing Home Abuse Lawyer?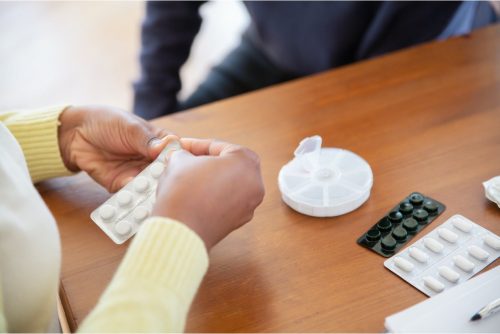 If you decide to hire a nursing home abuse lawyer to claim abuse or neglect, you may be interested in understanding whether the result is worth the effort and cost. Choosing a lawyer is your best option if you choose to claim abuse. Representing yourself can cost you more money and time if you are not experienced enough.
However, if you elect to hire a nursing home abuse lawyer, you can save some costs. Most lawyers work on these cases on a contingency basis and only take fees when you win the case.
Hiring a nursing home abuse lawyer is your best shot at saving your loved one and your money. If you are still not convinced, then here are a few reasons that might convince you to hire an abuse lawyer.
1: It's You Against the Nursing Home
Most of the time, nursing home administration does not care even when they learn about the abuse and neglect happening under their nose. 9 out of 10 times, when people report abuse, they offer to handle the matter internally without informing legal authorities.
In such cases, always remember that the nursing home's interest is directly against you. They do not care about the emotional and physical trauma of the abuse but try to save their reputation. It's in their greatest advantage to pay the least amount for the losses your loved one has suffered while also avoiding negative publicity.
2: A Lawyer Can Collect Evidence Professionally 
A good lawyer knows what evidence is needed for you to win the case. If you chose to represent yourself, you could end up ignoring the detail that could be the best shot for your loved one to win the case. An attorney with professional knowledge will understand how to obtain the evidence professionally that a nursing home is trying to hide.
Final Thoughts
Realizing that your loved ones are being abused or neglected at the hands of people you trusted can be traumatizing. The best way to deal with nursing homes that violate people's trust and abuse their elderly is to report their wrongdoings to the higher authorities and file a case against them. If your loved ones in Chicago are facing neglect or abuse at their nursing home, you can hire a professional Chicago nursing home abuse lawyer. Nursing home abuse lawyers know how to deal with nursing homes to get the best compensation for your loved ones' trauma.