Let's get the point, you want to find a healthier alternative to smoking. Patches don't work, everybody knows that, and nicotine gum only gives you hiccups. Electronic cigarettes are your last hope and because many of your friends managed to switch to vaping and quit smoking you are quite enthusiastic.
You are not the only one who thinks vaping will help you quit smoking, many celebrities also find this solution more convenient. Lindsay Lohan is by far one of the most famous vapers worldwide since she decided to smoke an e-cigarette on Extra in 2011.
But, can you really quit smoking with electronic cigarettes?
It's easy to stop smoking when using e-cigarettes because it provides the needed amount of nicotine, without inhaling the other harmful substances, traditional cigarettes include. When you will check the options electronic cigarette shops provide, you'll be tempted to add to basket the model with the strongest and highest level of nicotine.
It's a smart move to make because switching to this alternative will first make your body want more. (It sounds crazy I know) But once you'll get comfortable using it, you can drop the nicotine level. Your body will adapt to the changes exactly how it did when you switched to electronic cigarettes.
You'll probably stuck with a high level of nicotine for a month, and then you'll slowly drop the nicotine level. But doing it when comfortable is crucial because if you perform a major drop, you'll get agitated. Katherine Heigl is one of the celebrities who discussed the benefits of e-cigs with David Letterman in the Late Night Show, so if you want to find more, watch the video it's all over the Internet.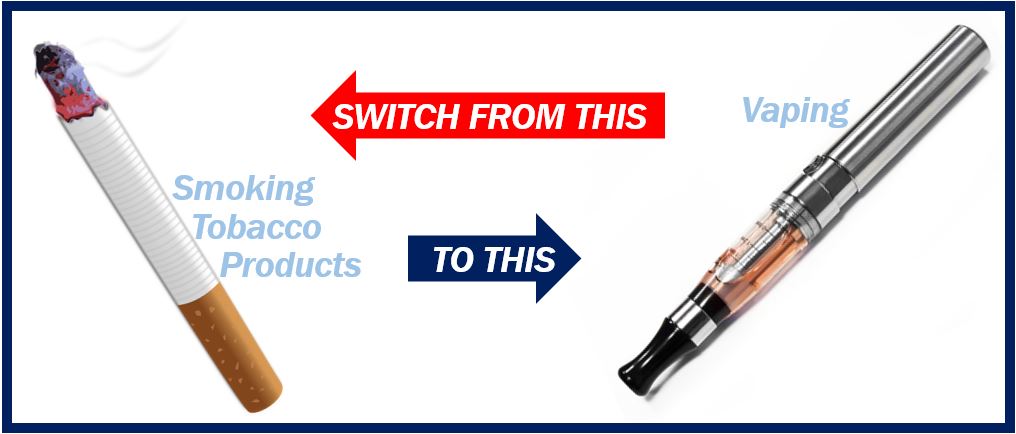 Do studies support the fact you can stop smoking by using e-cigarettes?
The New England Journal of Medicine released a study that compares vaping and common nicotine replacement. The conclusions of the study show that people who are using vaping products quit smoking faster and experience fewer side effects than the ones trying other solutions.
During the research, 900 people were recruited and they were randomly assigned e-cigarettes and other nicotine replacement products. 18% of the people who used e-cigs stopped smoking, while only 10% of the others quit the bad habit. The vaping group also experienced fewer side effects like cough.
Part of these recruiters still use e-cigarettes because they are user-friendly devices. Some of them are a mix between a pod system and a vape pen, and they come with the ability of sub-ohm and MTL vaping. The website Vaporesso states that these devices are child-proof because they feature an opening system only an adult can unlock.
Can you be free of nicotine?
Even if this option seems scary right now, you can slowly quit nicotine use. Vaping allows you to alternate nicotine and zero-nicotine liquids to trick your body. It may sound intimidating to leave the house with an electronic cigarette with zero-nicotine, but this approach works well. Your body will have the impression you deliver nicotine when using the same device.
_____________________________________________________________
Article you may find interesting: "Study finds vaping can help people quit smoking."