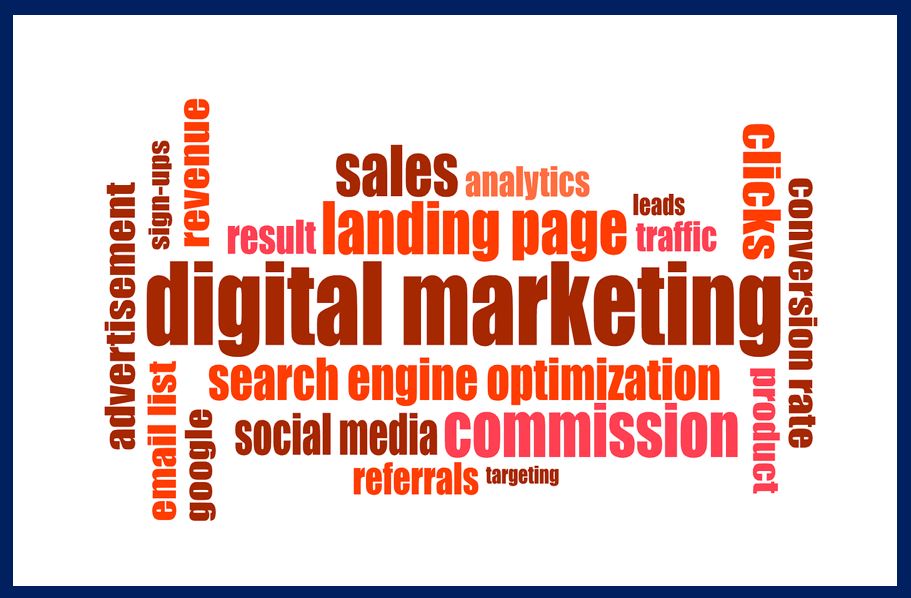 Digital marketing is, of course, essential in today's digital age. But what does "digital marketing" really mean? "Digital marketing" is a simple name for a somewhat more complex concept. Digital marketing covers everything from simply buying banner ads online to taking more complicated steps in order to move your organization up the ranks on Google's search engine results page. Due to the broad scope of digital marketing, different strategies must also be applied. You must take time to learn digital marketing strategies for each type to properly execute them.  Here are the things that are most important to the all-important concept of digital marketing.
Search Engine Optimization (SEO)
It's no secret that the most important aspect of digital marketing is search engine optimization. Search engine optimization, or SEO for short, is all about making your web presence as appealing as possible to the major search engine algorithms. That's essential because search engines are the traffic cops of the internet. They direct traffic on a massive scale, and ranking poorly with them will make you virtually invisible to most internet users, explain the experts at searchatlas.com. That's why your business needs to rely on SEO techniques like keyword density balancing, link growing, and proper site map management, to name just a few.
Search Engine Marketing (SEM)
Search engine optimization is about climbing the rankings on search engine results pages. But to get the coveted spots across the top of each search engine results page, you'll have to pay: Those are advertising spots! Search engine marketing, or SEM, is all about spending wisely on targeted advertising that helps you beat even the top results for each query.
So what's more important: SEO or SEM? That's something of a trick question, actually. Both can and should be pursued in unison. In fact, some steps — such as keyword research — are applicable to both of these forms of digital marketing at once. A good digital marketing strategy will maximize your organization's potential in organic results while supplementing any shortcomings (and keeping up with competitors) through SEM opportunities.
Online Advertising
At its simplest, digital marketing is about buying ad space. We've already talked about buying advertising space on search engine sites, but your business should also consider banner ads and other forms of advertising available on websites other than your own. Online advertising can seem somewhat basic compared to other components of digital marketing, but it's still important.
Content Marketing
Internet users can block ads and ignore emails, but if you're responsible for the content that they're purposefully reading, then you're sure to reach them! Writing blog posts, including guest posts for other sites, can help get your brand in front of internet users. And cross-posting content to reputable sites (with a link, of course) will help your site's SEO, too. This is called off-site SEO.
Email Marketing
Email mailing lists don't always seem as glamorous as the other aspects of digital marketing, but they remain extremely important to businesses of all kinds. Regular email newsletters and special email blasts help keep your company in customers' minds. Coupons and other opportunities for conversion and engagement can make emails even more effective. And the scale of a good email marketing strategy ensures that there will be plenty of successes even if spam filters interfere with your ability to reach some customers.
Social Media Strategies
Social media sites offer businesses powerful ways to interact with customers. Social media sites can be a great place to respond to customer questions and complaints (and, hopefully, take care of the latter before they end up in more permanent places, such as on Yelp). But social media isn't just for chatting with customers. It's also for promoting your products and generating hype. Marketing with social media includes everything from posting status updates to buying paid ads through social media sites, and it's an essential aspect of digital marketing.