Wollongong is one of the regions of Australia that is confronting a major issue: the real shortage of housing. To combat this issue, Elie Douna and Charbel Douna stepped forward and formed the Douna Group. These two visionaries work incessantly so that everyone living in the Illawarra and Wollongong regions can afford to have their own houses. For this, they plan to build more and more highly accessible and inexpensive medium-density developments, and they would be closer to critical infrastructure. According to Elie and Charbel Douna, if they become successful in their endeavors, new workers, families, and students who will move to these regions will not face any issues in having their own homes.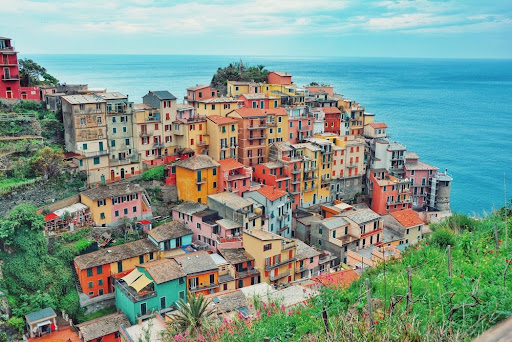 The housing crisis of Illawarra
According to the Rental Affordability Snapshot of Anglicare Sydney, people belonging to lower-income groups can't even afford 1 percent of rental properties in Illawarra, and out of 1051 properties, just sixteen were ideal for households as well as inexpensive for households that run on the govt. Income group. So, Susan King, who hailed from Anglicare, stressed the requirements for modifications that surround the housing spectrum, and it includes an escalation in stricter regulation on real augmentations and social housing. 
The novice Labor govt. is taking action, and the federal budget of 2023 is focusing on some assistance programs, such as the Commonwealth Rent Assistance program and the Home Guarantee Scheme. If a renter is eligible, he can get nearly $31 a fortnight. However, as the median monthly mortgage repayments have reached $2056 and $400 is the median weekly rent, countless residents are struggling hard. 
Based on the reports of Realstate.com.au, last month, only 218 rental properties, as well as 157 properties, were on sale in Wollongong. And rates of interest have augmented by 0.75% every year in 2023. And this huge escalation is affecting lots of households that have variable-rate mortgages. This huge shortage of rentals, as well as high costs accompanied by the unaffordability of owning and purchasing a home, are contributing to a housing crisis that the people of Illawarra have been facing.
The report of Shelter NSW has been focusing on the housing requirements in Shellharbour and Wollongong as these areas are going through a remarkable development in the population of elderly people. And it is posing several kinds of challenges regarding the affordability and accessibility of housing. Due to this, many low-income households are going through rental and mortgage stress. 
Getting a solution for the housing shortage
The Illawarra region is facing a major shortage of housing as people are witnessing an increase of 25.7 percent in average rents. Similarly, property prices have escalated. In this context, it is important to mention that in the previous year only, property prices in this region have escalated by 14.5 percent. The issue of housing shortage in the regions of Illawarra and Wollongong isn't a trivial one; hence, it does not seem astonishing that this problem must be addressed at once. The approach that the Douna Group takes is multifaceted as its founders, Elie Douna and Charbel Douna, focus on both affordability and quality when they leap to increase density closer to established infrastructure.
These founders advocate further infrastructure in these regions, and they are also proposing to residents several substitutes like public transport options in place of car-oriented suburban living. The majority of their projects are formed on medium-density developments, and they are closer to town centers.
---
You may be interested in: 5 Ways to Save Money During a Business Trip