Most of us have had experience with cold calling as a means of lead generation. While it can be effective, email marketing has some significant advantages. With the right tools, email marketing can help your sales grow, which ultimately means larger profits.
What is Email Marketing?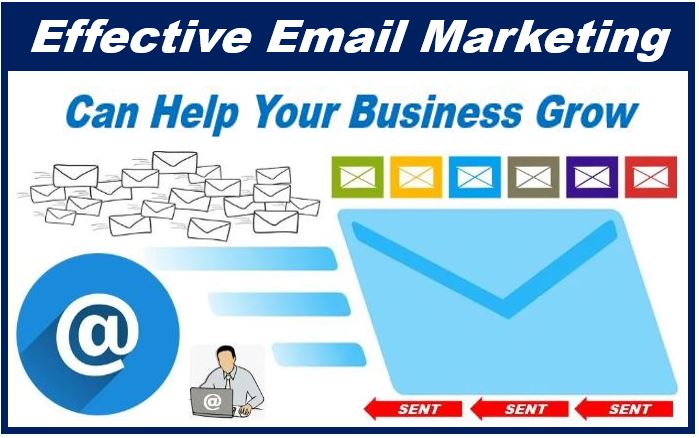 The term email marketing has only been around for a few decades. Before global online communications, i.e., the Internet, the only way we could write to each other was through the traditional postal service, faxing, or telegrams. Over the past twenty years, email usage has increased dramatically.
If you are promoting your company's products or services via email, you are involved in email marketing. The term also includes using emails to build relationships with customers, prospects, and consumers in general. A prospect is somebody you believe could turn into a paying customer.
In this article, I describe my favourite software programs for cold email outreach. Let's have a look at them:
1. Mailshake
Hands down, this is one of the best cold email outreach software tools available today, and at a great price. Some of Mailshake's integrations include:
Gmail
Zapier
Google Sheets
HubSpot CRM
Pipedrive
Just as an example of how helpful these integrations can be – using sheets, you can easily import and export contacts. This content marketing tool allows you to send cold emails directly from a Gmail address.
It can also be automated and scheduled so that it does most of the work for you. It is a great tool for lead generation. You can use it on all Android or iOS devices.
Regarding B2B (busines-to-business) marketing, Mailshake says the following:
"Email is a great medium for B2B marketing. It is really easy to use and doesn't require any coding experience (unlike some chatbots). It is capable of containing any kind of media be it a gif file, an image, or a video. It can be customized, personalized, and arrives quickly without delay."
2. EasySendy

EasySendy Pro is an email marketing platform for digital marketing teams. It integrates with multiple email delivery API relay service providers and enables delivery of email campaigns to a list of opt-in emails. You can split test email deliveries across the relay servers, do email list cleaning, email warmup and check reports, track email clicks, and open each email campaign. It also has smart autoresponder and email list segmentation.
You can add Web Pop Forms to capture email subscribers from a website, clean email list, build email warmup process, build custom subscriber pages, edit email templates with a drag and drop editor, and do subscriber segmentation filtering. Connect your app / website through API, Google Analytics, WordPress, and Zapier.
So, if you make digital or physical products, provide services, build software, and market/ sell online, EasySendy Pro is for you. 🙂
3. Prospect.io

This tool offers a unique, unbeatable feature – it is a browser extension you can add to your site or LinkedIn that automatically gets your prospect's email and other information to use for your cold emailing campaigns. For many mass emailers, this program is a godsend.
Prospect.io also has some unique features, such as native integration with Salesforce and Pipedrive – two heavy-hitters in the world of lead and sales generation.
It is important to note that their pay structure is unique in that they afford you credits that you then use on features. With less than $100 a month, you are given one-thousand credits to use on their site.
The package comes with a thirty-day money-back guarantee – no questions asked – which, effectively, is a type of free trial.
4. Woodpecker
This SaaS (Software as a Service) is only a few years old, but offers B2B companies very powerful options. Their main USP is their follow-up automation. The key to real conversion in cold emailing campaigns is follow-ups. Woodpecker offers several options that can be initiated based on your potential customers' reactions. Here is how it works:
Sends up to seven follow-ups.
Automated reply detection.
Create two follow-up paths depending on user reaction.
In-thread follow-ups.
It also has a list of native integrations:
Gmail
Office365
Microsoft Exchange
Custom Email Address Option
Zapier
Webhooks
Pipedrive
API
Bonus – it uses an algorithm that sends messages in a random way so that you can avoid SPAM-filters that prevent your prospect from seeing what you are sending. It can also send thirty emails per hour!
Take Away
If you are currently looking for ways to boost your lead generation, these software programs are ideal. They are also great if you want to actively improve your company's conversion rates.
Alternatively, you could hire a lead-generation expert who already has access to the best tools . Find out more about that option here.
---
Interesting related article: "What is Digital Marketing?"
Video – Online Marketing