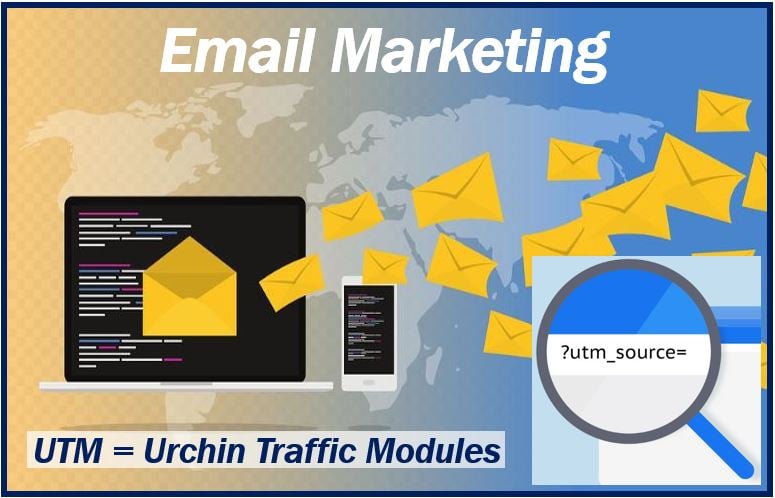 Email marketing has its glory days in the digital marketing world. Digital marketers finally understood what huge impact it has and how it makes miracles for your business. It not only helps you increase your customers engagement, improve SEO on your business website and target better people that are the most interested in your solution, but also is a source of data about your customers. But how can you measure the effectiveness of your email marketing?
I guess most of you think now about little spylike tools like the one giving you click-through rates or the one that shows whether somebody had read your email. Well, they are fine and needed as well but what I have in mind is a little bit more advanced analytics which are UTM. So let's start from answering the question: what is UTM anyway?
What is UTM?
UTM stands for Urchin Traffic Modules and they allow you to understand where the traffic on your business website comes from. If you use them you can track the efficiency of your various marketing campaigns, including email marketing campaign and any other that you can think of (for example paid advertisement or Facebook campaigns).
Urchin Traffic Modules may sound like a magical formula but actually is nothing complicated. They are just short text added at the end of a URL such as utm_campaign, utm_medium, utm_source or utm_content. You can fill them out by adding "=" and defining what campaign, medium, source and content it refers to. For example you can fill it out like "utm_campaing=glass&utm_medium=email" meaning your campaign name is glass and your medium is email. And how to implement them in your email marketing campaign?
How to add UTM codes?
There are some different paths to take in order to add UTM codes to your email campaign and you can choose the one most suitable for you. However, for beginners the best way to do that is to manually create codes using Google's URL Builder. The tool guides you a little bit through the process which is not complex but the little support is always helpful, especially at the beginning.
Creating codes is not a very arduous task but at first may be a little time-consuming. However, a huge benefit of this solution is that you can determine precisely how they should work. If you want you can even standardize some of the parameters for all your campaigns in order to have useful information from all your marketing activities. Pretty cool right? ;-)
How to use UTM codes to track the email marketing success
When you have already created your email marketing campaign (in which you can help yourself by using email marketing guide) you can start adding UTM. Right from the moment you add UTM codes to the links in the email marketing campaign and send it to your customers you can start tracking the efficiency of your campaign. You can easily boot the analytics tool and see the traffic the campaign caused. Google Analytics provide you with a few reports, some of them simple, some of them more complex and you can choose which you want to look at.
The channels report shows you how much traffic your business website has depending on type of a channel, for example paid advertising, email or search. You can see there whether your email marketing is actually successful or maybe it is better to devote more time to different channels because they are more promising and effective. And when it comes to the campaign report you can compare the results of your campaigns against each other and check how many visits and users the campaign has brought to your website. Both of the reports turn out to be useful and it is advisable to check them both.
Email marketing is part of online marketing, which we also refer to as Internet marketing or digital marketing.