Emerson Electric is a multinational American corporation that designs, produce and delivers products, systems and solutions in commercial, consumer, and industrial markets.
The company, based in Ferguson, Missouri, is publicly listed on the New York Stock Exchange (NYSE) under the stock ticker symbol 'EMR'.
Emerson has nine main business platforms:
Emerson Process Management™ – measurement and analytical technologies for process clarity and insight and final control technologies.
Emerson Industrial Automation™ – electrical protection, power generation, power quality, fluid automation, materials joining, power transmission, machine motion and precision cleaning.
Emerson Network Power™ – secures critical infrastructure for healthcare, data centers, communication networks, and industrial facilities.
Emerson Climate Technologies™ – provides ventilation, heating, air conditioning, and refrigeration solutions for industrial, residential, and commercial applications.
Emerson Commercial & Residential Solutions™ – offers technologies in the Appliances, Tools, and Storage markets.
Emerson was founded by John Wesley Emerson in 1890 in St. Louis, Missouri under the name Emerson Electric Manufacturing to manufacture electric motors. It became the first company to sell electric fans in America.
Overview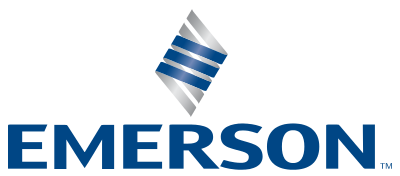 Chairman and CEO: D. N. Farr
CFO: F. J. Dellaquila
Type: Public
Industry: Electrical Equipment
Publicly listed on the New York Stock Exchange (NYSE)
NYSE stock ticker symbol: EMR
S&P 500 Component
Revenue: $24.222 billion USD (2013)
Net income: $2.530 billion USD (2013)
Diluted earnings per share: $3.27 USD (2013)
Founded: 1890
Founder(s): John Wesley Emerson
Employees: 131,600 (2013)
Corporate headquarters: 8000 W. Florissant Ave., St. Louis, Missouri, USA
Corporate contact number: (314) 553-2000
Website: http://www.emerson.com/
---
Operating data (in $ millions)

2013

2012

Net sales
$24,222
$24,412
Cost of sales
$14,665
$14,644
Selling, general and administrative expenses
$5,328
$5,436
Goodwill impairment
$19
$592
Earnings from continuing operations
$2,504
$2,024
Net earnings
$2,530
$2,024
Comprehensive income
$2,398
$1,854
Balance sheet data (in $ millions)
Total assets
$23,818
$24,711
Long-term debt
$2,456
$2,313
Total stockholders' equity
$10,295
$10,585
Cash flow data (in $ millions)
Net cash provided by operating activities
$3,179
$4,849
Net cash provided by (used in) investing activities
$2,945
$(1,346)
Net cash used in financing activities
$(1,474)
$(2,697)
Cash and cash equivalents at end of period
$8,941
$4,284
Common share data (in $)
Basic earnings (loss) per common share
$3.29
$2.68
Diluted earnings (loss) per common share
$3.27
$2.67
Source: "Emerson Electric Company 2013 Annual Report"
---