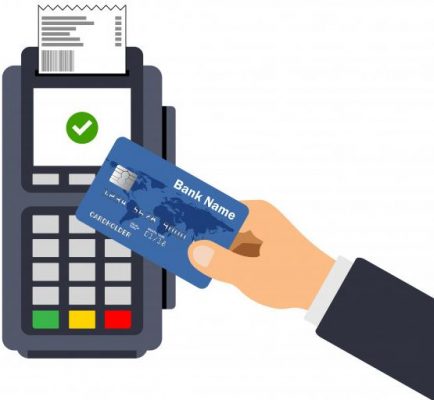 Shopping has become somewhat of a pastime in India. The power of credit cards and EMI cards offer consumers the ability to shop at will, allowing affordability. It is easy to obtain a credit card from a bank, or an EMI card by Bajaj Finserv being an NBFC that issues one of the best. Nonetheless, while you may be excited with the affordability either of these gives you, you should know the pros and cons of both.
Pros and Cons of EMI Shopping With a Credit Card
Shopping with the facility of EMI is offered by both credit cards and EMI cards. When you shop with a credit card, you pay no cash upfront, buying items on credit. You get a free credit period in which you can purchase items. At the end of this, you have to pay a bill which is essentially for the credit you have taken for purchases. You can purchase goods on EMI with a credit card too, repaying EMI amounts on a monthly basis. Here are the pros and cons of shopping with a credit card when you opt for EMI (equated monthly instalment) payment:
Pros – When you shop with your credit card, opting for the EMI facility, you have to make repayments each month towards the value of your purchase. You get fixed tenures of repayment, and these may be over a 3-month or a 6-month period. Since EMIs are staggered payment instalments, they are easier to pay, rather than paying for your product when you settle your credit card bill at the end of a credit-free period.
Cons – Unlike certain EMI cards that offer EMI without credit card, online shopping may work out more expensive for you with a credit card. This is because, with each EMI, you have to pay a high amount of interest too.
Pros and Cons of Shopping in EMI with an EMI Card
An EMI card, especially like the one that is offered by Bajaj Finance, the Bajaj Finserv EMI Network Card, is a digital instrument that lets you pay for purchases in EMI. This is what a credit card permits you to do as well. However, with an EMI card, you can choose flexible tenures, and these may prove advantageous in giving you more time to repay your EMIs. Furthermore, except for the 'con' of making repayments on time, there are only advantages to using an EMI card. EMI shopping without credit card use can be done online or offline and EMI cards are usually in the form of digital instruments like the Bajaj Finserv EMI Network Card. The biggest advantage of an EMI card is the No Cost EMI facility.
EMI Without Credit Card Use
It is easy and convenient to shop online and offline with the Bajaj Finserv EMI Network Card that you can use at Bajaj Finance Network partner stores to shop for over a million products. All you require is a Bajaj Finserv login ID and password to use the card. You purchase goods without cash upfront or any processing fee and pay later in No Cost EMIs, without any interest charged. Additionally, you get flexible tenures from 3-24 months to repay your EMIs.
---
Interesting Related Article: "How to Accept Credit Card Payments"