Mobile phone use is growing at unprecedented numbers and this trend is greatly affecting how a business operates in its daily affairs. Which is why we're not surprised to learn that many companies are turning to timesheet app solutions instead of sticking to traditional and dated methods, like pen and paper or Excel spreadsheets, to track their employee's work hours.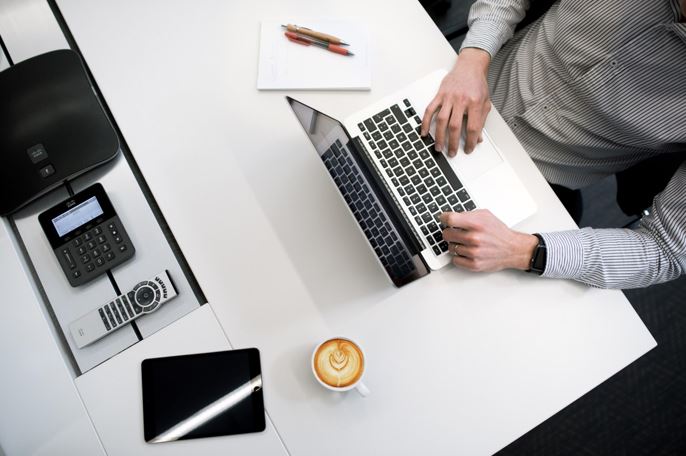 These technological advancements allow businesses to greatly improve multiple aspects of their operations, and we've already pointed out that time tracking is no exception. To drive our point home, we've gathered some statistics below that highlight the benefits of using timesheet app solutions:
The benefits are countless and we know there are multiple solutions in the market, so we did our due diligence and found the three best employee timesheet app solutions for your business.
3 Best Employee Timesheet App Solutions in 2020
Connecteam
Connecteam's employee timesheet app was built for deskless employees, and is easily the best in the market, as it does more than just track time. Communicate, engage, schedule shifts, organize tasks, share documents and more.
Your employees can clock in and out with a GPS time stamp, request vacation and time off, view current and past timesheets, and add notes while on-the-go. Plus, managers can set overtime and double time preferences, set daily limits and auto-clock out, send push notifications to make sure everyone clocks in and out on time, and so much more. Connecteam is the all-in-one solution your business didn't know it needed.
Price: There's a free plan. Premium plans start at $29 per month for up to 200 users.
Free Trial: Yes, there is a free 14-day trial.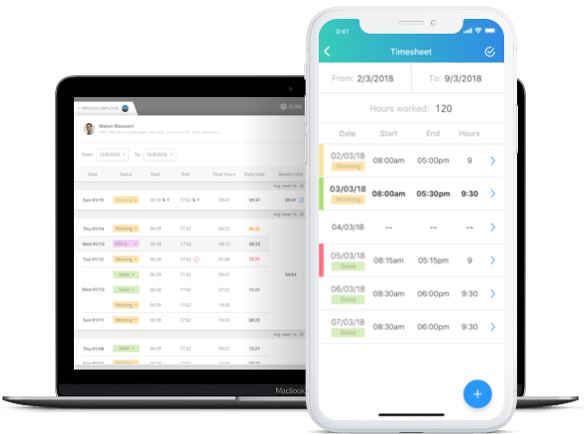 QuickBooks Time
QuickBooks Time mobile app can track hours with a GPS time stamp even if your mobile phone isn't connected to the WiFi or cell coverage. Managers can track, submit and approve working hours straight from the app. Their monitoring and location tracking is very easy thanks to the "Who's Working" feature.
Price: The basic plan is $20/month base fee + $8/user/month.
Free Trial: Yes, there is a free 30-day trial.
Avaza
Simply invite an employee to Avaza in order to track time per project. Click the In and Out buttons to start and stop the timer when you are working, and you can also copy or import timesheets. With Avaza, you can also send invoices, collaborate, manage your schedule and more.
You can easily track time with flexible billing and cost rates, which is key for some industries. In addition, you can share helpful reports with your employees or customers which shows where time is spent.
Price: There is a free plan however that only includes one timesheet manager and up to 10 customers. The paid plans range from $9.95 to $39.95.
Free Trial: There is no free trial however you can use the free plan until you choose to upgrade.
The bottom line…
Accurate time tracking is key to the success of your business, and we're not just talking about the bottom line. When employees are certain that their paycheck is right on the money, they are happier and more engaged. Plus, productivity and customer satisfaction get a boost, while turnover goes down. Choosing the right employee timesheet app will change how you do business.
_____________________________________________________
Article you may like: "What is an App?"