Adobe Flash Player has been an essential software for content built on the Adobe Flash platform. These include the execution of rich Internet-based apps, viewing multimedia contents, and streaming video and audio.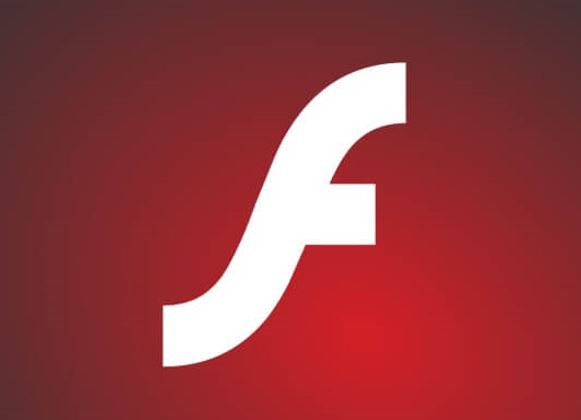 Flash Player was created by Macromedia and since Adobe acquired Macromedia in 2005, the software has been developed and distributed by Adobe Systems. Flash Player is distributed as freeware and can run on a web browser as a browser plug-in or on supported mobile devices.
Adobe announced in July 2017, that its support for Flash Player would come to an end on December 31, 2020, and encouraged the use of HTML5 standards to replace that of Flash. The announcement was coordinated with Apple, Google, Facebook, Mozilla, and Microsoft.
Was Flash really that important?
Entrepreneurs who made use of the technology at the right time built whole corporations thanks to Flash. Moreover, the features of eLearning platforms, online games, and different slot games like Megaquads Slots for example, wouldn't be possible if it wasn't for Flash. Most popular games developed on that platform include Clash of Clans, Starburst, Angry Birds, and Gonzo's Quest, Farmville, Machinarium, and many more.
Between 2000 and 2010, numerous businesses launched their newest offerings using Flash-based sites. HBO, Disney, and Cartoon Network are the best examples of this in entertainment.
Flash Player had a large user base once and was a common format for web games, animations, and graphical user interface (GUI) elements embedded in web pages. However, Flash Player has been highly criticized for its performance, consumption of battery on mobile devices, the number of security vulnerabilities that had been discovered in the software, and its closed platform nature.
Apple co-founder Steve Jobs has highly criticized the usage of Flash Player, having published an open letter with details on why Apple does not support Flash on its iOS device family.
But, regardless of Jobs' all-out offensive against Flash, it took nearly a decade for Adobe to pull the plug on what could be argued to be the largest category of passive threats to technology in the history of the Internet. Imagine how long it could delay the inevitable, whilst exposing hundreds of millions of users to real harm if Flash was abandoned in a less concentrated manner.
What this Means for You and the Internet
Flash played a vital role in making the Internet a more immersive and exciting environment, including a lot of indie Flash games. Though, educators will definitely need to make a transition away from Flash content to HTML5 videos. Planning the transition now will make it easier to include compelling video content on ones' institution's website.
The rise of HTML5 gives Adobe lots of reasons to stop supporting Flash. None of the iOS devices, including all versions of the iPhone, support Flash. This means 700 million iPhone users cannot view Flash videos on college websites. Google has also shown a preference for HTML5 over Flash. Google's Chrome browser hasn't used Flash as its default player since December 2016.
When it comes to online games, apps and full titles like League of Legends or Overwatch haven't been developed using flash for a long time. And, as far as LeagueFeed reports, their cybersecurity is now better than ever.
Still, little flash browser games for desktops will still be available if you allow the specific website to use Flash Player. But, the risk is on you.
Finally, now that two of the World's biggest technology companies have turned to HTML5, colleges and universities should also do the same. Any Flash video content that your school uses would likely become inaccessible within a few years.
Flash Has More Security Risks than HTML5
Universities maintain lots of private information about each student. By hacking into a university's server, someone could access critical data such as Social security numbers, Phone numbers, Addresses, and Birth dates. Possessing pieces of information like these makes it easy for criminals to commit fraud and identity theft. Unfortunately, colleges that use Flash may give hackers open doors to their servers.
Eight out of the top 10 security vulnerabilities that infiltrated networks in 2015 used Flash. None of the attacks counted on vulnerabilities within HTML5. Adobe is to blame for Flash's security flaws. The company rarely forces users to upgrade to the latest version of the player. Since people use outdated versions, hackers just keep on exploiting vulnerabilities that security experts have known about for years.
---
Interesting related article: "What are Apps?"