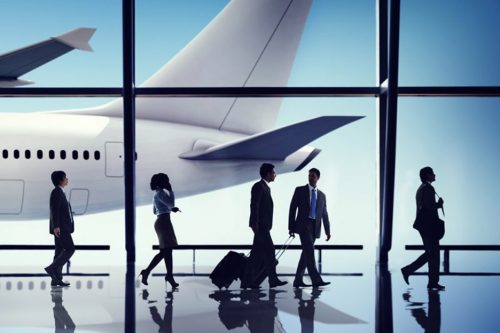 Business trips can often feel chaotic and stressful. While there's no doubt you have important matters to tend to on your upcoming trip, you may be feeling quite demotivated when thinking about possible back to back meetings and other details on your itinerary. However, even though you are probably accustomed to somewhat mentally strenuous business travels, you can add comfort in several significant ways without impacting your ability to handle your business matters. Here's how you can enhance your comfort on your next business trip.
Accommodation That Feels Like Home
You are probably dreading the thought of yet another extended stay in a cramped and uncomfortable hotel room that seems like more of a cost than an experience. While most travellers consider hotels, motels, and bed and breakfast accommodation as the only options, this is not entirely accurate.
You can consider accommodation that feels more like home with Corporate Housing Toronto solutions. Short-term apartments rentals are a type of accommodation that will truly transform your entire experience while away on business. The mere factor of being able to enjoy more space than what the average hotel room has to offer is an underrated benefit that will enable you to transform the regular business trip into an enjoyable business vacation.
Give Yourself A Bit More Time
Even though you are travelling strictly for business and making efforts to keep track of expenses, you should avoid creating an itinerary that is packed back to back with meetings business endeavours. By allowing yourself a bit more time here and there, your trip will essentially feel much less chaotic.
The best way to add a casual essence to your itinerary is to schedule details with due time in-between. Rather than trying to get everything done in record time, you should consider the benefits of allowing yourself to relax and make savvy business decisions instead of impulse decisions as a result of stress regarding limited time.
Experience The Destination
If you are travelling to Toronto for business and you have previously travelled here several times, you may not be considering sightseeing or exploring the region during your stay. However, making time here and there for a few vacation-style experiences will drastically enhance your comfort.
The decision will have you looking forward to the trip instead of dreading the stress that is often associated with business matters. You could take the time to enjoy renowned local cuisine, or venture to iconic landmark sights for a short while. Taking your mind off of business matters for a few moments will prove both reviving and exceptionally rewarding.
A Day To Unwind
Exploring the region, opting for home-like accommodation, and being a bit more casual about your timing are not the only ways to implement exceptional comfort while away on business. Even though your main goal is to keep business expenses relatively low during your stay, planning to stay for an extra day is recommended. Planning just one day to unwind and relax will make a world of difference to your experience.
---
Interesting Related Article: "5 Business Travel Trends to Watch For in 2021"