Role of Automation in customer experience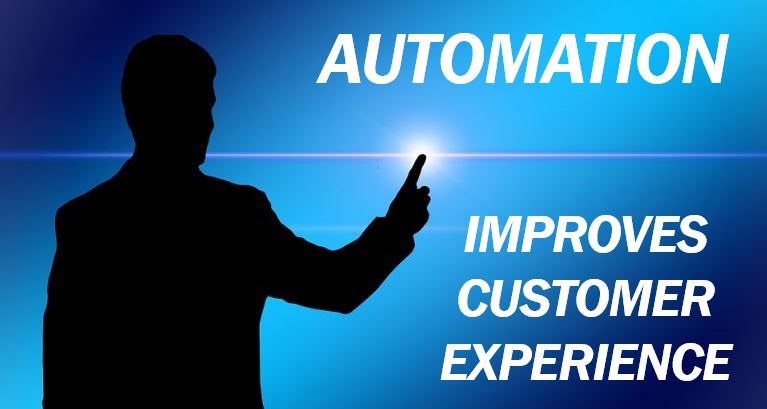 The age of automation is upon us — it's the dawn of a new era where humans and robots are working more closely than ever and changing how companies operate. Security and reliability are the key driving factors to enhance customer experience across any industry — banking, retail, manufacturing, and healthcare.
What if you could provide a more personal experience to your customers? What if you could create a next-generation CX Automation? Today, customers have gone from Interactive Voice Response (IVR) to AI-powered chatbots — to build a meaningful connection with customers, provide a human touch, and create an experience that was not possible previously.
Robotic Process Automation (RPA) is the driving force for customer experience. To achieve customer satisfaction, it's imperative to understand the customer first, their needs, the products and services they are looking for, and the issues that concern them. RPA tools such as AssistEdge provide an end-to-end service for building and implementing RPA. A product by EdgeVerve, AssistEdge helps enterprises transcend from 'Deterministic Automation' to 'Intelligent Automation' and to ultimately 'Human-empowered Automation'.
Let's take a peek into how Automation can help improve customer experience:
Chatbots can transform customer experience in more ways than one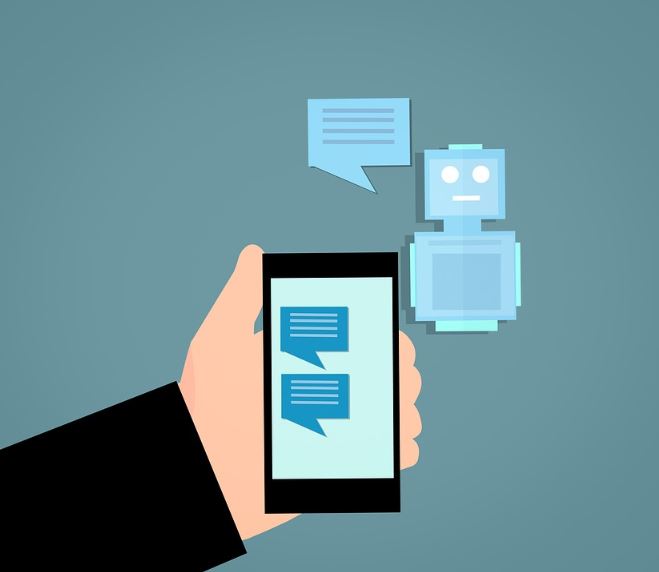 Waiting on hold for hours to talk to a customer service representative? Not anymore! Leveraging the power of Artificial Intelligence (AI) and Machine Learning (ML), organizations can utilize predictive personalization to achieve customer satisfaction to a large extent. Resolving customer complaints is a cinch with the implementation of chatbots. Many big brands across the world are using chatbots to provide information about products and services to customers, focusing on customer service and helping customers reach their goals.
In today's fiercely competitive marketplace, companies that don't have a good customer service department are likely to lose market share over the medium-term to their rivals.
Chatbots use natural language processing methods to analyze customer queries and deliver an instant response or detailed answers to complex questions. The goal of a chatbot should be to satisfy customer needs, thereby providing a smooth journey, from gathering information to resolving complaints as quickly as possible where a customer walks away with a unique experience. Automation transforms how customers interact with a brand or organization, doing away with unpleasant interactions, and offering exceptional customer experience.
Here are a few ways chatbots can enhance customer experience:
Helps minimize efforts to resolve customer issues as quickly as possible
Can be integrated seamlessly into your website/app
Provides 24/7 customer service
Provides faster response time to queries
Provides real-time customer assistance/service
Helps retain customers and grow customer base
Machine Learning and Natural Language processing can be used to understand customer needs
Automating customer interactions enables organizations to understand, predict and anticipate customers' needs. The information is then used to get the customer the right solution to address his/her concerns. Machines here take over simple queries and interactions, freeing up the human workforce to focus on creating lasting customer experiences. With advancements in technology such as Machine Learning and AI, brands do not have to worry about providing impersonal, detached vibes. Without seeming robotic, brands can offer truly exceptional customer experiences, that's immersive and authentic. For instance, companies such as Netflix and Spotify apply advanced analytics to understand customer preferences, tweaking them regularly to provide personalized experiences.
Data analysis — How can organizations dig deeper into data to improve customer experiences?
Before smartphones, brands interacted with customers over the counter and had to wait for days to receive feedback. Today with a massive amount of data out there, organizations are integrating data, bringing about data standardization to achieve customer intelligence in the long run. Data is a critical element to drive customer experience and ultimately, customer satisfaction. Clear data enables leaders and IT teams to make accurate decisions, ensuring data integrity across all systems and applications.
Providing a simpler user interface
Could we possibly be replaced by automation in design? Automation is the next big thing when it comes to creating compelling products and providing design feedback. A user experience that is simple and easy to use is what makes customers happy and the process less painful. Implementing a chatbot helps resolve customer queries and provides a seamless customer experience. Automation has demystified the product design experience — wherein information architecture, workflows and interaction design are automated rendering designers obsolete.
Streamlining processes and humanizing experiences
With Bots responding to customer queries 24/7, customer agents can focus on enhancing productivity, bringing about efficiency throughout the process. Automation also provides a complete view of customer history as gathering, storing and analyzing information is now a snap, creating personalized experiences in the long run. From personalized ads to capturing customer's feedback, automation addresses customer pain points, understands customer needs, and transforms the customer experience.
AI or Automation — the future of customer experience?
Customer experience or CX is one area where Automation and AI are playing significant roles. There are endless possibilities to what they are capable of, providing immense opportunity for organizational growth and seamless operations. Organizations are rethinking their business models, the way they operate, and business strategies to meet the ever-changing needs of customers.
We live in a remarkably connected world where unique experiences, relevant content, and the customers' journey can be made possible with automation. How are you using Automation to achieve superior customer experience?
Video – Artificial Intelligence