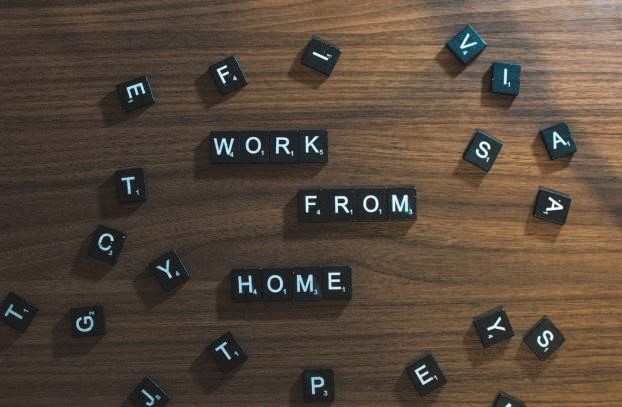 There's no denying that the world is in crisis right now. According to the CDC, over 800,000 cases of COVID-19 have been reported in the U.S. Economies are suffering, as well as people who lost their jobs as a result of COVID-19. While facts and figures are showing now that the mortality rate is low, the contagion level is very high, meaning more people may be affected either directly or indirectly.
Despite the fear and concern, there are always positive effects that come out of an event. This fact is accurate, even in the face of a crisis. Never has America worked so well together to tap into the skills of entrepreneurs across the country to make what is needed to keep people safe and well. Companies that were built for a completely different purpose are working with the government and the COVID-19 task force to work out ways to create exactly what is needed. Healthcare workers march into work every day in hospitals and clinics across the US and other locations to help those in need.
People who are taken out of the workplace have had to find creative ways to make things work even when some distractions and obstacles make it seem impossible at times. Still, people have taken on the challenge to look at new ways of doing things so that there would never be a shortage of needed medical supplies, foodstuffs, and medications.
For some, working remotely is how things are done all of the time. Independent business owners with a virtual online business, writers, web designers and software developers are used to telecommuting and turning their extra bedroom into a home office. But for others, it is a unique challenge that they must work through while the COVID-19 threat remains.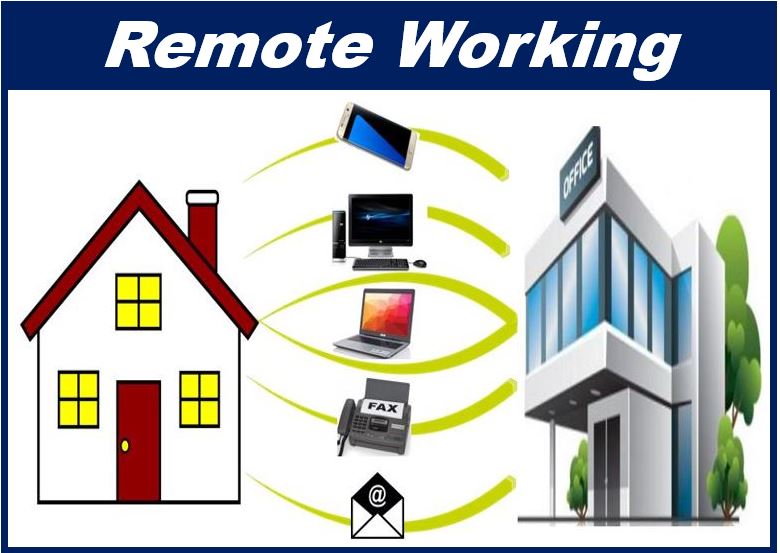 Ways to Stay Productive While Working at Home
Just like in your typical work environment, you need a system. You need to be able to create an environment that is inducive to a high level of focus and concentration, while still carrying on the other duties, errands, and obligations that your family or others expect of you.
Try these five ways to enhance your level of productivity while working remotely:
Establish Boundaries
You may have children who want to spend time with you, friends who wish to visit on the phone, and social media contacts you need (or want) to chat with. You may also have errands to run for your spouse or yourself. According to SetSchedule Head of Human Resources, Shayna Goldburg, "It is important that you designate time for focused work activities.
Working from home away from coworkers and supervisors requires you to hold yourself accountable for the time and activities that you do during the workday. If your regular workday is from 9-5, then commit yourself to your work during that designated time frame. Set expectations and goals for yourself every day to stay on track and do not stray from activities that will help you reach those goals."
To stay productive, you are going to need to weed out the ones that are merely idle chat or commentary and focus on the important business contacts that help you make money. Tell family members you will be working during a specific time and that you are not to be disturbed. Hang a sign on your door if it helps. Check out this video by Pat Flynn, who shows others how to successfully work remotely. (www.youtube.com/watch?v=PLBYYdg0sfs)
Tell loved ones you'll see them at another time later in the day after your work is finished. Have a small block of time to run errands and take care of the menial task. By closing off contact during your crucial work hours, you will be able to spend quality time with the people who matter most once you "get off work."
Decide on the Best Space without Interruptions
Finding a space that will work best for you in your home environment will depend on the type of work you do. Writers and salespeople have their home office space in place, but they are often out and about talking to clients or going to the library to do research.
Changing up your surroundings can go a long way toward creating a more dynamic experience for the work-at-home professional. Try to think of ways to recharge your batteries and create a more robust workplace for yourself by changing your location as often as possible.
Cut off Technology Distractions
Unless you absolutely must use your smartphone, social media, or online technology for work purposes, turn it off while you are working on your work projects. There is nothing more distracting than answering constant text messages and phone calls or commenting on social media posts while you are trying to work.
Cut things off or postpone activities if they are not directly related to your work tasks and save the chat for later. Explain to friends what you are planning to do to increase your focus level so that they won't be offended by your change in behavior.
Establish a System that Works for You 
Have an appointment or planning book that will allow you to plan your work tasks just as you would do in the workplace. Try to emulate your actual work environment as closely as possible. Remember, there is no "one-size-fits-all" solution. If it works for you and keeps you organized and productive, that's the system you need.
Roy Dekel, CEO of SetSchedule, says that you need to " Show up to your 'office' with the mental and physical preparedness that is expected on any regular workday. Get out of your pajamas and set up your office with all the essentials you need to meet your daily goals."
This system should include getting up at the same time each morning to recreate your previous "getting ready for work routine." Get up and shower, dress, and go through the motions of preparing for work. Try to work in some physical exercise, as well if you can find the time.
Do not let personal tasks blend into your work tasks any more than is necessary. Make a list of the most critical tasks and write them into your schedule. Try to stick with it as closely as possible. (www.youtube.com/watch?v=0JbeJgcRPMM)
Reward Yourself for a Job Well-Done
Behavioral psychologists say that behaviors that are rewarded will continue, and those that are not rewarded can become 'extinct.' It may sound funny to reward yourself, but it's essential.
It can be something simple like saying that you can have an excellent Pumpkin Latte coffee with cream on top when you finish a report or going out to take a walk after completing a few small tasks. Remember, every job leads up to productivity, and staying productive is what it's all about.
When you work at home, whether you are self-employed or not, you are mainly working for yourself, so you have to discipline and reward yourself as an employer might do in the workplace to self-motivate yourself.
Work on Your Work-Life Balance
Staying productive in your home office environment isn't easy. With so many distractions, you may feel that your work tasks now blend in with your home life tasks and errands. But they don't have to. A little preparation ahead of time, coupled with a well thought out workspace, planning book, and self-discipline, you will find yourself becoming a seasoned remote worker in no time at all.
Some feel a bit lost at first, but remember, it takes at least 21 days to start a new habit. Keep practicing these tips daily, and you'll find yourself being more productive faster than you think.
Remember to keep a healthy balance between your work life and your home life. Even though they are suddenly both located in the same space, it is essential to keep them separate, not only to stay focused during your work time but to make sure you allow yourself some healthy "off-work" time to enjoy with the people who matter the most.
Enjoy this time away from the hectic workforce to recharge your batteries. Things will be back to normal soon, and you'll go back to a time when you wondered, "Where will I find the time?"
_____________________________________________________________________
Interesting related articles: