As a GP in the real estate market, one of your main priorities is likely to be to generate as much external investment as you can to further your real estate projects. This is because, largely, unless you have accumulated substantial wealth yourself, you're not going to be able to completely independently finance the development of a real estate project and market competition is increasing. Thankfully, there are many ways to enhance the real estate investment experience, to maximize your chances of generating the funding you need to get your project off of the ground. Ideally, it's best to do this as a linear, step-by-step process that you can refer back to.
Why It's Important to Enhance the Investment Experience
As previously mentioned, it's important to follow a step-by-step process that can be replicated in order to continuously improve the experience of investors that are going to fund your project. Otherwise, you risk falling behind with competing GPs and your projects may suffer as a result. Experts are conflicted about the current state of the real estate market and as a result, you need to give yourself the best chance of generating investment to cope with any reduced investor appetite that could appear out of volatility in the market. This process will allow you to keep one step ahead of your competitors by enabling a continuous improvement mindset.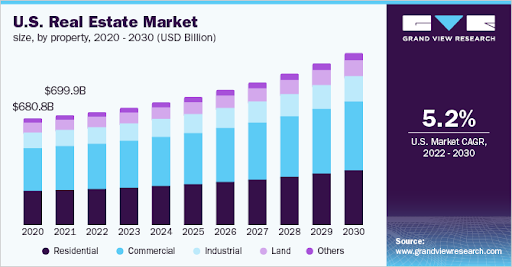 Step One: Identify Any Potential Pain Points
If you want to attract investment into your real estate project, then you're going to need to make the process as pain-free as possible to make sure that investors who would usually invest in your project, aren't simply put off by the hassle involved. You should review your investment process from start to finish so that you can identify these pain points. Some common examples of these problems are below.
Long delays with important

investor documents

, ie. contracts, reports etc.

Incorrect or delayed distributions provided to existing investors.

Unclear information about the particulars and potential returns for a project.

Lack of clear lines of contact between the GP and LPs.
Step Two: Start Brainstorming Solutions to Your Problems
Once you've identified the key problems, you need to start brainstorming solutions. You could be a little bit creative and approach your existing and previous LPs, if you have any and ask them to identify where the process could have been improved for them. Usually, your existing LPs will be more than happy to give you more information, considering that it will benefit them if they have already decided to continue working with you in the long-term. You'll then have key insights into how you can make yourself a more attractive investment option for real estate and make more profit. Based on the previous pain points, you could offer the following solutions.
Explore using a digital solution to accelerate document generation and distribution.

Consider the use of automation, or more accurate reporting to make distributions.

Create a centralized area where project details can be viewed by investors.

Ensure your contact details and alternate details are shared with LPs.
Step Three: Consider Utilizing Technology
The next step in the process is to consider whether or not you can use technological solutions to improve the real estate investment experience, for example, the use of a real estate investor portal can be implemented. This is a type of system that improves the overall investment experience for your LPs. These systems give investors an easy to use interface that helps them to track their investments. For instance, this allows them to view all of the critical information about their investments, such as potential distributions, project progress and more. They can also receive and sign key documents in the portal to ensure that the entire process progresses more quickly.
Step Four: Communicate How You've Tackled the Problems
Once you've identified and tackled the problems, you can then do your victory lap and talk about how you've solved these problems. Reach out to your existing and previous LPs and walk them through the changes you've made and how it will benefit them- this will definitely improve your standing in their eyes. Furthermore, when it comes to new LPs, you will be able to have an immediate sales technique that you can use, informing them of how you've tackled investor pain points in the past. This will make you appear much more reputable to potential investors, as you've actively taken steps to improve the investor experience.
Step Five: Continuously Review Your Processes
You've identified and tackled all of the potential pitfalls for your investors, that's great! Just don't think that your work is completely done yet. As time goes on and the market changes, at a particularly rapid pace, new problems or difficulties may arise, some without you even being aware of them. As a result, you will then need to continuously start again in this five step process. Keep identifying any potential issues that are preventing you from getting the full amount of investment and keep putting in innovative solutions to amend those problems and you will be a leading GP in the market.
Why Use Continuous Improvement?
Aside from the obvious benefits in terms of being able to improve your efficiency and ability to deal with current problems, adopting a continuous improvement mindset will allow you to more readily adapt to upcoming challenges. Managing this process will get easier with experience and you can build an organization that is incredibly adaptable to market problems and conditions. In practice, you should build these processes into every aspect of your organization, not just your real estate investment generation.
Conclusion
In conclusion, the process of enhancing the experience of real estate investment in your projects can be broken down into five logical steps. Despite this, once you've conducted the process once, you can't assume that it's going to be enough. You will need to regularly and continuously complete the five steps again to ensure that you're always improving the experience for your investors. By doing this, you are going to make yourself one of the most competitive GPs and always ensure that you're going to have sufficient capital to fund your existing and future projects.
---
Interesting Related Article: "Rendering of Commercial Properties. The Real Estate Boom"