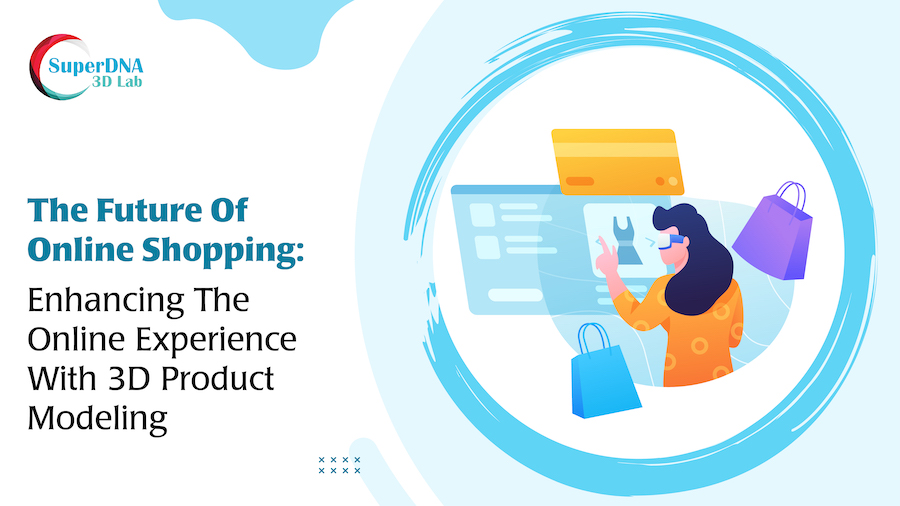 Everybody is talking about 3D product visualization. As a common man, you should also understand what it is and how it is going to change the way you interact with websites and carry out your everyday shopping. This is something definitely to be excited about.
3D product visualization is a completely different way of displaying digital assets that are the truest depiction of the product that you want to purchase online. For example, furnishings, home appliances, shoes, jewelry, sunglasses, and the list is practically endless. The best part is that these products are displayed in a 3D format which is mapped exactly to the real product. The result is a photo-realistic 3D representation of the consumer goods you want to purchase. Not only does this allow for easy viewing and shopping, it facilitates super fast and interesting interaction with online merchandise which is highly entertaining and enriching at the same time.
Experts from all around the world belonging to different industries believe that 3D product modeling is the door to a highly enhanced and entertaining online experience. In the following section, we are going to discover exactly how this has become our reality right now:
Understanding 3D Modeling Services 
To begin creating a 3D model, a 3D artist is going to require reference images and the correct dimensions of a product. All he needs is a software platform and a computer system to run it on. The product is then transformed into a 3D representation which is somewhat like a clay model. The only difference is that it is easily manipulated and in digital form. Also, you don't get your hands dirty. The artist can change the various visual effects on it such as its textures, lighting, color, finish, and many other properties.
The same 3D model can be put against a very impressive background so that a high-quality render can be taken out and that effectively replaces 2D product photography. One stone, two birds is what you can say.
Allow Your Customers To Test The Product, Its Size, And Fit
Now, this is something that is going to completely transform the shopping experience of your customers. It is one of the biggest reasons why 3D product modeling and visualization are claimed to be revolutionary in the online realm. When it comes to reducing the pre-purchase anxiety of your customers, 3D models are something you can rely on.
When you combine 3D representations with augmented reality technology, it allows them to test the product in real-time. They get a complete and uninterrupted view of the offering and can also try the same for its size and fit. The latest example is Nike shoes on Amazon.
The same applies to furniture pieces and fashion apparel as well. This is a great way to create immersive experiences for your customers that give them a stronger reason to purchase with you. When they interact with a version of your product that is true-to-life in size and appearance, they become more eager to purchase with you.
Massive Reduction In Your Return Percentages
Yes, this has happened already. According to several studies today, when your customers are convinced about the product they want to purchase from you, it increases their shopping cart size by almost 61%. Why does this happen? This happens because your 3D product models are on display. They reduce consumer hesitation significantly. The photorealism and true-to-size AR-enabled experience talk directly to your consumers. In fact, it is equivalent to letting your product do the talking. The better they understand your product, the more purchase they are going to make with your brand. And again, several other studies suggest that 3D product visualization can help you reduce your returns by over 40% in a period of just 6 months.
Offer A Highly Satisfying Experience
Now all of this makes for a very satisfying experience from your brand and your customers are going to welcome the same. When we talk about 3D product visualization, we cannot underestimate the power of 3D configurators, 360-degree viewing applications, augmented reality, and virtual reality walkthroughs, among many other 3D-related applications. For example, if a user wants to try on your fashionable sunglasses, but in the comfort of his house, all he has to do is open up your website where the 3D models of your glasses are on display. He just needs to click on any of the products he decides to purchase and select the "3D try on" button. The website is going to ask for access to the webcam of the consumer and the moment the user fits his face into the view, the glasses are projected onto his face, giving him a realistic view of what the product would look like in real life.
Industries That Stand To Benefit Tremendously From 3D Product Visualization/Modeling Services
It is safe to say that there are numerous industries in the world that will gain tremendously from 3D visualizations and augmented reality combined with virtual reality as well. These include:
Furniture Manufacturers and retailers 

Luxury bridal designer wear 

Footwear sector 

Sports and outdoor equipment industry 

Real estate businesses 

The automobile sector 

Home appliance industries 

Industrial Robotics sector
Now Let's Talk About A Few Best Practices For 3D And VR And AR Product Visualization
Always capture high-quality visuals as references for your 3D product catalog 

Record accurate dimensions and proportions for photorealistic 3D representations 

Record the features, textures, colors, and material properties of the product accurately

Create detachable 3D components when modeling a 3D model so that the same can be dismantled for a better view for the customer 

Allow for easy personalization in product viewers and configurators

Maintain a certain level of quality, style, consistency, and even background information

Choose a particular color theme for every 3-dimensional render

Allow your 3D elements to be displayed across various channels such as the official website of your business, Facebook, Instagram, Twitter, and youtube

Create renders with your 3D products involving real-life scenarios and backgrounds
Start Using 3D Today
When it comes to engaging your customers longer and increasing your sales substantially, the one thing that many industries across the world have come to rely on is 3D product visualization. Not only is this affordable but highly practical as well. It is a stepping stone to the much-talked-about Metaverse. This is a universe that ensures enlightening, entertaining, and enriching experiences. Become a part of this ongoing revolution today.
---
You may be interested in: 5 Reasons To Hire a 3D Visualization Studio for Your Real Estate Marketing