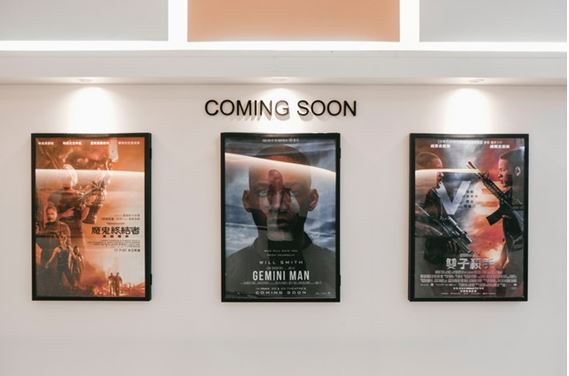 There's nothing better than making time to go to your favorite movie theater and enjoying your favorite movies alone or with someone who shares your interest. The amazing sound effects of an action movie or the drama and emotions, all of it that you can enjoy on the big screen. But it is always good to become a couch potato and enjoy your favorite movies at home. This gets you to save a lot of money if you have a good cable TV provider. Other than that there is a lot you can do to add to your movie experience.
Are You Going To Watch Your Movie Alone?
You should determine whether you'll be watching your movie at home, alone, or with a guest or guests at your place. All you need to do is call your friends and invite them to your home to watch a movie with you. This depends on your taste and the way you want to enjoy your movie.
Browse through the Available Options You Have
Make up your mind about the kind of movie you want to watch. It is possible that you might be having a thing for an action-packed movie or something lighter with a lot of comedy in it. Select from a basic genre and enjoy your movie. You can also ask one of your friends who are coming over to your place for a movie night. Ask what they prefer and let the majority votes win or you can select from the following movie options available on Spectrum on Demand:
Lone Survivor (2013)
The movie is an American military and biographical action film that revolves around the time of the Afghan war. It dramatizes a fiasco counter-insurgent mission by the US Navy SEALs called Operation Red Wings. A four-man SEAL team that was assigned the task of tracking down and getting surveillance, recon information about Ahmed Shah who is a Taliban leader.
Midway (2019)
The movie is a 2019 American war epic by Roland Emmerich and Harald Kloser and follows a two-fold story of a naval aviator named Lieutenant Dick Best and an intelligence officer named Lieutenant Commander Edwin T. Layton.
The movie starts when a US Naval attaché and his counterpart are in a discussion about the position of US and Japanese forces in the Pacific Ocean in December 1937. The movie shows events of the Japanese attacks on Pearl Harbor, the Doolittle Raid and the Battle of the Coral Sea. It describes the planning for the Battle of Midway that took place in 1942.
The movie concludes with all the efforts of the American forces and Japan loses 4 of its carriers and the war is won. The victory costs Best some serious health issues but he bags in the Navy Cross and becomes one of the two pilots who basked in the honor of hitting multiple enemy carriers in a single day.
Saving Private Ryan (1998)
The movie is an evergreen war epic released in 1998. The movie was directed by Steven Spielberg, the man behind all-time hits like Jurassic Park and many other movies that are still undisputed among fans and the American Box Office.
The movie is set during the Invasion of Normandy during World War II. The movie gave out a remarkable and intense graphic portrayal of the war and its intensity in the first 27 minutes. It depicted the events of the assault on the Omaha Beach by United States Army Rangers Captain John H. Miller and his squad who are assigned the task to search a paratrooper named Private First Class James Francis Ryan who becomes the last known survivor from the brotherhood of three servicemen. The movie is one of the best movies with one of the high-end cast of all time.
Treat Yourself and Your Guests with a Delicious Snack
You can treat yourself and your guests with some tasty snacks. You can offer them microwave popcorn, a bag of candy and anything that makes them enjoy the movie while eating food. A good snack during the movies and a beer or a soft drink is always awesome. But make sure that none of the food items get wasted.
Ponder over Streaming, If You're Watching Alone
If you're someone who is not willing to spend much on your movie and want to enjoy it alone, a low cost option is to stream over the internet. You can use one of the plans offered by Spectrum that provide you ideal speeds to stream your favorite movies. Also, Spectrum Cable TV is one way to get affordable entertainment and high-resolution channels and movies all over America.
You can call up Spectrum cable support to get acquainted with one of the best Cable TV services in America.
Signing Off
You can commemorate Memorial Day this year in the best way possible by staying home with your family and watching these epic movies. Let us be reminded of the relentless efforts of all the unsung heroes who have laid down their lives in the line of duty.
Author Bio – Caroline Eastman
Caroline is doing her graduation in IT from the University of South California but keens to work as a freelance blogger. She loves to write on the latest information about IoT, technology, and business. She has innovative ideas and shares her experience with her readers.
---
Interesting related article: "Generating revenue from live streaming."