As many people spend their holidays in lock-down this year, getting together to celebrate the holidays is no more an option. Luckily, there are still many options and ways that you can use to keep the holiday spirit alive. Watching holiday-themed movies is undoubtedly the highlight of Christmas time.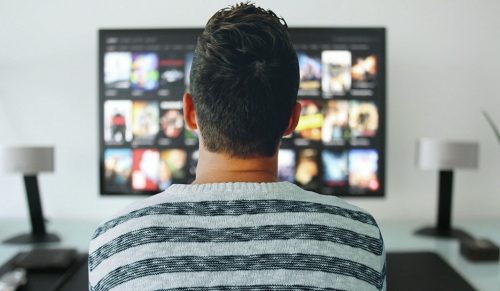 One exciting way to enhance your movie experience is to use WinX DVD Ripper Platinum. Microsoft no more supports Windows Media in Windows 10. This leaves many people wondering how to get a fantastic movie-watching experience on Windows 10. Especially during the holiday season, the best way to enjoy time with family while indoors is watching movies on your computer.
So the demand for DVD players stays but with Microsoft no more supporting DVDs, what should one do? To avoid problems like region error and noise issues, you need a functional and free DVD ripper software compatible with Windows 10.
Best Free DVD Ripper for Windows 10
WinX DVD Ripper Platinum is the ultimate package for you to get the best movie-watching experience on Windows 10. It provides incredible perks and services, all free of cost. Let's dive in to discuss why WinX DVD Ripper Platinum is your best companion during this Christmas.
You can rip and backup the old and damaged movies that you want to save. This ripper converts those movies to MP4, ISO, MOV, and other formats for almost all types of devices. You can even store these movies on PC, TV, Computer, USB, and drive.
Movies to Watch to Keep The Holiday Spirit Alive
The holiday season is all about refreshing your mind while spending time with your friends and family. The best way to do so is to watch some family-friendly movies that bring you joy.  Here is a list of the best holiday-themed film for you to watch this season.
Gremlins
This year was filled with horrific twists and turns, and so is this movie. A creepy and wacky holiday-themed film that goes well with the theme of 2020. The story circles around an ordinary boy and his pet, or should we say pets? Find out yourself by watching the movie on DVD. The outbreak and mutation of this "pet" to vile creatures is unique for a Christmas themed movie.
Home Alone
In the mood for a classic? Or do you miss old times and want to go back in time and live the holiday spirit to its fullest? Home Alone is the best option for you—an American family comedy that is genuinely entertaining to watch with family. Watch how a little kid left alone by his family in a vast mansion faces his fears and has the best time of his life.
The Nightmare Before Christmas
Tim Burton's iconic classic is here to serve it's dark and gothic visuals. The overall aesthetic and theme of this movie make it very relevant to this year. Enjoy this classic with your friends and family if you're in the mood for something dark and satirical.
The Grinch
The Grinch is about a misanthropic and mean guy who has genuine hatred for Christmas in his heart, unlike the cheerful residents of Whoville. The movie gives a message of hope and love when Mr. Grinch finds his passion for Christmas after experiencing the kindness of people around him.
Facing Issues While Playing DVDs?
If you're facing problems in playing DVDs on your Windows 10 PC, it could be due to many reasons. One of the common issues you can face while playing a DVD is a DVD drive, not a reading issue. Another issue could be a DVD player, not reading disc problem. It can be tricky to find a quick solution to these errors and issues. The solution that we recommend is making a digital copy using WinX DVD Ripper Platinum.
Perks and Benefits of a Ripper
This fast and efficient DVD ripper gives you many benefits on purchase. It has a wide range of supported outputs, including MP4, AVI, MP3, MPEG, etc. Furthermore, it supports many devices and consoles like iPad, iPhone, Mobiles, Tablets, PCs, etc. It also supports Windows 10 or lower Operating Systems. It is also available for macOS.
Is it only available on Windows?
This ripper is not only available for Windows users but also for Mac users. You can get the complete watching experience on both Mac and Windows devices.
Support Service
Contact the fantastic support team of this DVD Ripper to enjoy free guidance and assistance. You can consult them regarding the price and installation procedure. They also have phone numbers available on their site for you to contact and get full guidance.
Holiday offers
You can avail of their fantastic holiday discount, and deal also offers available on the site. Contact the support team for further more information related to discount options and coupon codes.
---
Interesting Related Article: "Watch Marvel Movies in Order"