Most restaurants have a high foot traffic. The bathroom of the restaurant also witnesses high traffic. Due to this very reason, you need to provide your restaurant with the proper equipment to make it easy for your patrons to use it. With the appropriate equipment, you can maintain the cleanliness and orderliness of your restaurant bathroom. We will today highlight the must-have equipment for your restaurant's bathroom.
1. Trash Can
One of the simplest ways to keep the bathroom entirely clean is to use a trash can. Also, it is necessary due to all the tissue people often use in the bathroom. You have to install it not only in the stall but also near the wash basin. You can go with the smaller trash cans which occupy  very little space but come pretty handy. These cans often use aluminum, plastic, or composite materials, which is why they are highly durable. You can choose from different shapes and sizes according to your requirement.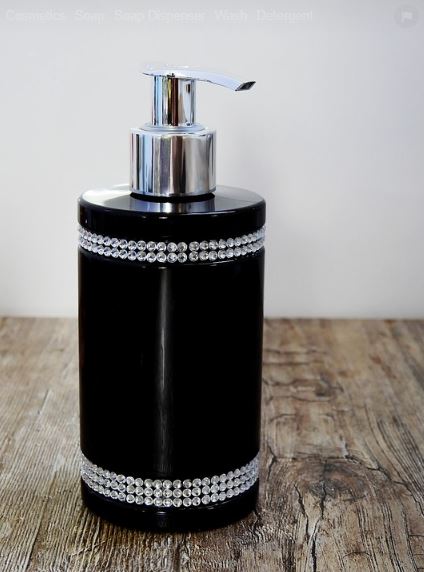 2. Soap Dispenser
You have to ensure that you have a soap dispenser near the wash basins. It will help the patrons maintain proper hygienic conditions, while in your restaurant. It is imperative to install a soap dispenser as most of your patrons will be expecting it to be available in the washroom.
3. Paper towel dispenser
Tissues are always needed in the washroom. You have to not only install the paper towel dispensers but ensure that they are of commercial quality so that they can last for a long time. The commercial ones will also help you store more tissues, which means that you will not have to refill them again and again. If you are worried about the increasing use of paper towels or paper napkins, the next piece of equipment on our list will help you reduce their use.
4. Hand dryer
Many restaurant owners try to make their operations Eco-friendly. Especially with the rise of using tissues in the washroom. One of the simple ways to reduce the usage of the tissue paper, especially near the wash basin is to install a hand dryer. The commercial hand dryers can help patrons dry their hands quickly, which minimizes the use of the tissue paper. It is a win-win situation for the patrons and the restaurant owners. It will also help you save on tissue costs.
5. Baby changing station
The baby changing stations are almost necessary for every restaurant washroom. It will help parents change the diapers of their babies and clothes if required. Typically, unless you have a bar or any other type of restaurant, families would surely pay a visit. That is why; the baby changing stations will come in handy for the parents. It will help them have a comfortable experience at your restaurant, which will, in turn, increase the chances of gaining repeat business.
6. Toilet paper dispenser
Toilet paper dispenser is the essential equipment which you should install in your restaurant's bathroom. You have to opt for the sturdy ones so that it can handle the high amount of traffic in the bathroom. They come in a lot of different forms, factors and mechanisms. You can choose between the different options. You will have to install them in every stall and ensure that they have toilet paper rolls throughout the restaurant's operations.
So, if you're looking for must have equipment for your restaurant's bathroom, these are the six things which you should focus on. They will help you make your bathroom convenient and comfortable for your patrons and also make it easy for you to maintain it.