In our modern world there are more things than ever before seeking to claim our attention. This isn't necessarily because we're working more than at any time in the past. In fact, in this respect, greater awareness of self-care and the flexibility of remote working both mean that professionals in the 2020s generally have a healthier work-life balance when contrasted with the "grind-set" mentality of their counterparts in the late 90s. But one major difference is we simply have to sort through a much higher volume of information nowadays. From social media posts, to notifications for all manner of domestic and interpersonal demands, if we don't remember to exercise good digital hygiene and maintain consistent boundaries, we can end up on the fast track to burnout before we even realize. Fortunately, for those willing to apply a couple of clever life-hacks, we can reclaim our hard won free-time for ourselves, ensuring we can get on with the business of enjoying our day. Below are some of the best essential life-hacks to try out if you're looking to save time through-out your busy work day.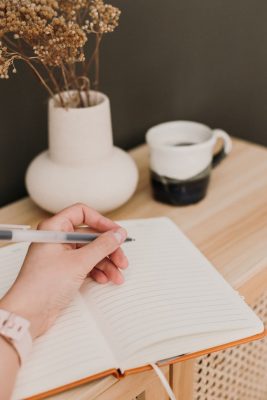 Online Comparison Platforms
Otherwise known by their abbreviation, OCP, these are a suite of websites and platforms that are built around collating and ranking businesses, goods and services operating in a specific sector. These save you precious time because they take the challenge of having to research each individual service's rates and features in order to compare them and arrive at the best option for your requirements. What's more, OCPs enable you to see, at a glance, which providers are trust-worthy and reliable. These sites are generally considered to have their origins in the field of insurance. Websites such as The Zebra, or Confused.com, all supply their customers with a list of financial providers operating in diverse fields ranging from life to car, home, travel and pet insurance. Of course, nowadays you can find an OCP for virtually every sector you could think of. Take SBO.net for example, this sports betting platform hosts a huge directory of over 275 betting site reviews. Not only does this OCP compare the various bonuses and special offers made available by each provider, but it also gives each a comprehensive star ranking, making the business of finding a recommended and high quality betting site straight forward, saving you time and effort. Elsewhere, OCPs can cater to specific products or product categories. For instance, the UK site Pricerunner is an OCP that searches over 6100 UK shops in order to keep its customers apprised of the very best deals out there on selected items.
Hire a Virtual Assistant
It may sound fanciful at first, but virtual assistants have actually become relatively commonplace nowadays. An outgrowth of the modern gig economy, a range of platforms such as Overdrive have become established in order to connect busy individuals with virtual assistants happy and willing to perform a range of mundane tasks for you at a competitive rate. As much of our work and life is managed through online systems, a trusted virtual assistant can be a dynamic and time-saving way to off-load diverse items from your to-do list. From responding to emails to organizing your calendar, or even shopping for required items. For the right person, hiring a virtual assistant can be a sound investment that pays dividends by freeing you up to concentrate on the jobs you most want to prioritize. You can hire from a pool of competent virtual assistants from Persona or other similar staffing services.
Morning Pages
Morning pages are a popular journaling practice devised by artist Julia Cameron in her best-selling book, The Artist's Way. The basic principle underlying morning pages is that, as part of your morning routine, you sit down and write 3 pages of text. Where this is different from reflective journaling, is that it doesn't matter what you write. The goal is to write 3 pages, without stopping. This works like a brain dump, by enabling you to externalize all the things you may have on your mind. Adherents of this practice state that it frees your mind up to concentrate on your day by assisting you in processing your thoughts and emotions on a subconscious level, giving you time back to focus on your creative and work endeavors instead.
---
Interesting Related Article: "4 Hacks To Make Your Life Easier to Improve Your Mental Health"