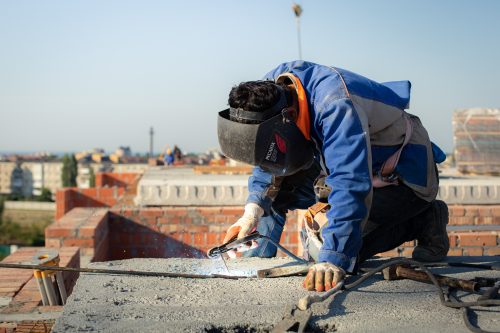 If working outside in the winter season, special care has to be taken to avoid any kind of physical injuries. To protect from any kind of extreme temperature conditions, special clothing accessories have to be worn.
The same way for extreme cold during winter, a modest form of scruff or warm clothing gear is essential. Workers of the construction sector, and builders are some professionals who require winter workwear.
Engelbert Strauss is a brand known for its winter clothing from men's socks, belt, and headgear to thermal underwear. The brand also offers healthcare clothing and eye safety accessories. Acclaimed as Europe's leading work and utility company, Engelbert Strauss is a partner of many sports teams. Superior Winter workwear such as Winter Jackets are an expertise of the brand. The Strauss Team focuses on improving their network as a new CI factory has been established near Strauss HQ, with an investment of over 200 million. They have the best warm clothes for outside working in winters.
What Are Some of The Winter Workwear For Any Worker Working Outside?
The necessity of warm clothes for outside work is quite important during the cold season as conditions of hypothermia and frostbite are quite common. To protect your body against this extreme weather, here are some of the essential work outfits.
1.   Winter Jacket
A winter work jacket is one of the most essential parts of winter clothing.
How to choose a winter jacket?
The scruff jacket is a well known brand of jacket. Winter work jackets are essentially known for their quality of insulation, such that the jackets keep the warmth trapped inside the layers. Such jackets ensure that you do not lose any body heat and resists any transfer of heat. The jacket also provides the necessary ventilation to allow your body to breathe freely.
How To Wash A Winter Jacket?
Cleaning a winter jacket is easy as long as the right procedure is followed. To begin with, soak your jacket for 30 minutes in cold water with detergent. Now wash out at a gentle cycle mode and remove any remaining water using manual fluffing. Do not twist the jacket. Let it dry for a while on slow drying.
2.   Hand Gloves
As the name correctly goes, the use of hand gloves could be of significant help, especially for construction work. The winter hand gloves could be of help for multiple purposes. For instance, These winter accessories could keep workers' hands warm. Further, another benefit of winter gloves for the workers of construction is work safety. The gloves also  ensure protection against procedures that may involve hand cuts and bruises.
3.   Boots – Insulated, Waterproof, and Studded
For extreme winters, boots that keep your feet warm and cozy are essential. For a proper winter care boot,  the boot must be insulated. It should also have waterproof characteristics. Besides, the boot soles should also be well-equipped with proper friction causing designs so as to avoid chances of slipping, tripping or falling.
Conclusion
Winter clothing requires special care, especially when they are outside working clothes. This clothing protects against the extreme cold conditions and keeps you safe. Even when wet, the winter workwear traps heat within the layers to keep you warm.
---
Interesting Related Article: "8 Ways To Keep Your Employees Safe and Comfortable In Foul Weather"